Has Marvel's The Eternals Cast Millie Bobby Brown?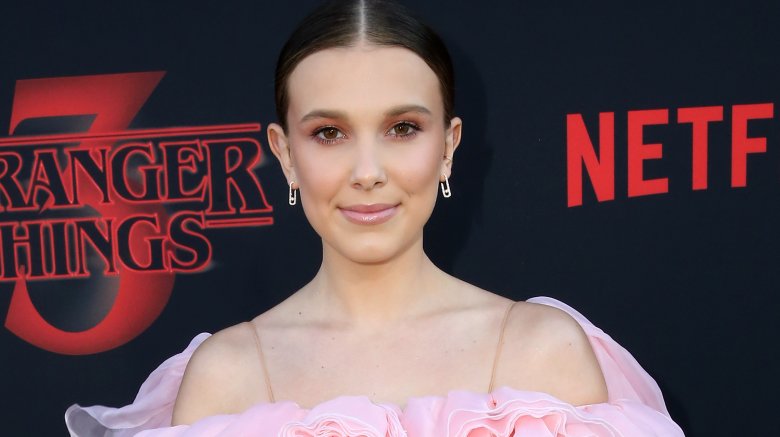 Rachel Murray/Getty Images
Millie Bobby Brown could become a Marvel girl — if a tidbit plucked from a report by Variety is to be believed. 
In a larger piece detailing what Marvel Studios is expected to bring to San Diego Comic-Con later this month, Variety snuck in the mention that the Stranger Things actress is a part of the cast of The Eternals, which Marvel president Kevin Feige is expected to unveil at the panel-packed entertainment event. 
No other reputable outlet has run a story confirming Brown's casting in The Eternals as of this writing, and there certainly hasn't been any word from Marvel executives about the 15-year-old superstar joining the Marvel Cinematic Universe for the film. This lack of concrete corroboration makes it difficult to get excited about Brown climbing aboard the project, but the fact that this information is coming from Variety, a highly trusted source for film and television news, makes it hard to simply brush this off as a wild rumor. 
For now, it's best to take it with a grain of salt: Brown could be in The Eternals, she may only be in consideration for a role and not an official cast member yet, or the Stranger Things breakout might be nowhere near inking a deal with Marvel for the movie. 
If she already has (or winds up landing) a role in The Eternals, which centers around the race of ancient immortal beings meant to be the protectors of Earth, Brown could appear alongside Angelina Jolie, Richard Madden, Kumail Nanjiani, Salma Hayek, and Keanu Reeves, who all have been reported to star in the movie directed by Chloé Zhao. 
The Eternals would be a major opportunity for Brown, who earned household name status with her role as Eleven on Stranger Things. Stepping into the MCU, which has a fan base count in the billions, would elevate Brown's career that much more — and further prove that she's just as powerful a talent on the big screen as she is on the small. 
We should learn soon enough whether Brown will pop up in The Eternals, as San Diego Comic-Con 2019 kicks off on Thursday, July 18. Until then, binge-watch the third season of Stranger Things and try to spot the mistake that not many people found.