Ryan Reynolds Cast In Red Notice, Now At Netflix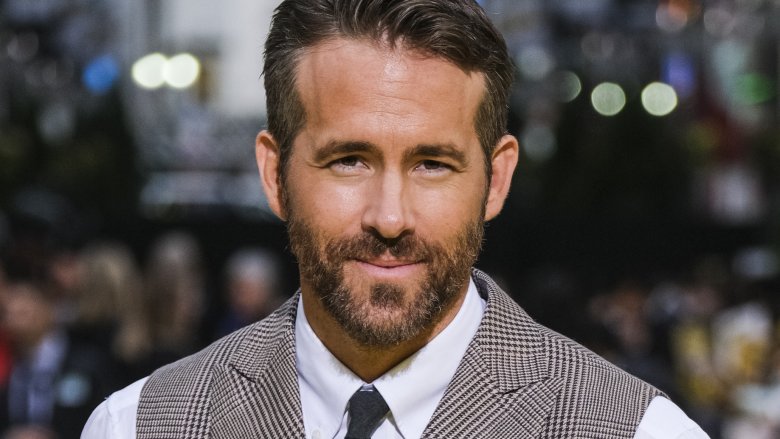 Keith Tsuji/Getty Images
Are you red-y for more Reynolds?
Ryan Reynolds has joined the cast of Red Notice, the action thriller from writer-director Rawson Marshall Thurber that was initially set up at Universal Pictures but has now moved to Netflix. 
Deadline dropped the news about Reynolds' casting and Netflix's acquisition of Red Notice, which will be available to stream in over 190 countries. 
Reynolds, best known for his role as Wade Wilson in the Deadpool duology and for his recent turn as the adorable rat Pokémon Pikachu in Detective Pikachu, joins Fast & Furious franchise star Dwayne "The Rock" Johnson and Wonder Woman actress Gal Gadot for the upcoming flick, described as an "international action thriller centered around the pursuit of the most wanted art thief in the world." 
Details about Reynolds character have not yet been revealed. Likewise, nothing is known at this time around about the characters Johnson and Gadot will portray, though Johnson teased that Gadot and Reynolds are his "partners-in-heist." 
Thurber said of the double announcement, "[I'm] beyond thrilled to be making Red Notice with Scott Stuber and Netflix, a company that believes in filmmakers and big ideas for a global audience." Stuber added in his own statement, "Rawson wrote a spectacular globetrotting action-adventure film. We can't wait to bring this story and this Dream Team of movie stars, Dwayne, Ryan, and Gal, to audiences around the world."
With Reynolds now attached, Red Notice is even more star-studded than it was when Johnson and Gadot were leading the cast roster. Reynolds has a loyal fanbase behind him thanks to his work as Deadpool and reached an even wider audience with Detective Pikachu. Plus, he continually delights with his witty, tongue-in-cheek brand of humor he regularly displays on social media. Reynolds' on-screen chops and his natural charisma has made him a force to be reckoned with, and with nearly every role he has taken on, the actor has impressed. (Save for Green Lantern, but that's less Reynolds' fault and more the fault of everyone else responsible for making that movie happen.) Red Notice should be no different.
The interesting thing about Netflix picking up Red Notice is that the streamer was reportedly a "runner-up" in the bidding war for the project, which Universal wound up winning. It's ironic that the major film studio rallied hard for Red Notice, only to push the pic to one of the companies it was determined to beat out in the battle for acquisition. 
Information about Red Notice is sparse for the time being, but the film was slated for a theatrical launch in June of 2020 when it was still set up at Universal. It remains to be seen whether the shift to Netflix changes that plan in any way.