Barry Star Anthony Carrigan Cast In Bill & Ted Face The Music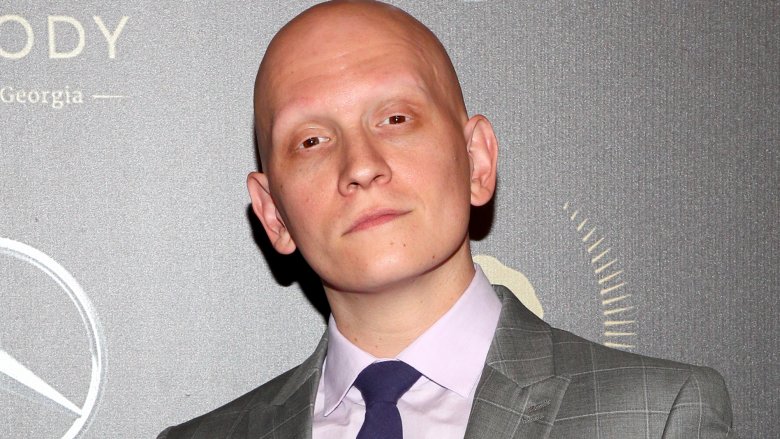 Astrid Stawiarz/Getty Images
The music isn't the only thing Bill and Ted will have to face on their next adventure. 
Joining Alex Winter and Keanu Reeves as the time-traveling wannabe rockers for Bill & Ted Face the Music is Barry actor Anthony Carrigan, who is stepping into the role of the film's central villain. 
The Hollywood Reporter announced Carrigan's casting, further detailing that his character serves as the titular duo's "relentless adversary." No additional details were immediately available.
Carrigan will share the screen not only with Winter and Reeves, who respectively play William "Bill" S. Preston, Esq. and Theodore "Ted" Logan, but also with Samara Weaving as Thea Preston and Brigette Lundy-Paine as Billie Logan. William Sadler is on the cast roster as well, playing the physical embodiment of death. Kid Cudi also stars, though his role is being kept under wraps for the time being. 
The sequel to 1989's Bill & Ted's Excellent Adventure and 1991's Bill & Ted's Bogus Journey, Bill & Ted Face the Music revisits the eponymous pair in their middle age as they are trudging through the monotony of everyday life. It's a far cry from the antics they got up to in their youth — but things change for Bill and Ted when a prophet from the future drops in and gives them a life-or-death warning. The two need to create the perfect song in order to save the entire universe. With the help of their family (like their daughters Thea and Billie), musicians (presumably like the one Kid Cudi might play), and friends (definitely not Carrigan's character), Bill and Ted must finally face the music. 
Considering the fantastic work Carrigan has done as Noho Hank on HBO's critically acclaimed black comedy Barry, he should impress in Bill & Ted Face the Music no matter the specifics of his character. The details on hand suggest that he will likely try to ruin Bill and Ted's universe-saving song — whether he does it as a sneaky criminal who breaks into their homes and smashes their instruments, or as a white-collar music producer who intentionally sabotages the track by making it sound downright terrible. Either way, we're keen to see Carrigan up on the big screen next year. 
Directed by Dean Parisot, Bill & Ted Face the Music hits theaters August 21, 2020.