Unbreakable Kimmy Schmidt Interactive Special Casts Daniel Radcliffe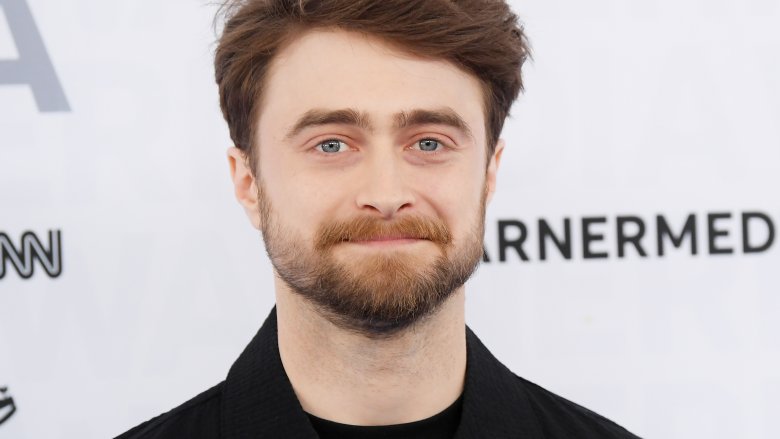 Dimitrios Kambouris/Getty Images
Next up on Unbreakable Kimmy Schmidt: "Kimmy Meets Harry Potter!"
Well, sort of. 
Variety reports that Harry Potter icon Daniel Radcliffe has been cast in Netflix's forthcoming Unbreakable Kimmy Schmidt interactive event. 
The streaming giant didn't dish up specifics on what character Radcliffe will play, though we'd love to see the English actor play a baddie rather than fill another good-guy role. 
For the interactive event, which follows Ellie Kemper's Kimmy Schmidt as she leaves New York City and treks across three states in America, Radcliffe will join Tituss Burgess as Kimmy's lovably over-the-top roommate Titus Andromedon, Carol Kane as her kooky landlady Lillian Kaushtupper, and Jane Krakowski as her formerly wealthy ex-employer Jacqueline White. He may also star alongside Jon Hamm as Kimmy's crazed kidnapper-slash-accidental-husband, the Reverend Dr. Richard Wayne Gary Wayne, whom Netflix teased to be involved with the movie special. 
The Unbreakable Kimmy Schmidt special carries on the trend Netflix established with its 2018 interactive film Black Mirror: Bandersnatch: viewers have partial control over the narrative, making choices for the characters that influence where their arc ends up. Just as Bandersnatch did, the Unbreakable Kimmy Schmidt event will play out different plot points based on audiences' choices. Additionally, those watching at home can hear different jokes — which will surely inspire repeat viewings to find out what they all are. 
Though he probably won't ever be able to fully separate himself from his Harry Potter past, Radcliffe has taken big leaps and rewarding risks in the years since the film franchise wrapped. He's splashed around on screens big and small, taken turns on the stage, gotten his hands dirty in various different genres, and dazzled with his role as Manny in the critically acclaimed comedy-drama Swiss Army Man. The Unbreakable Kimmy Schmidt interactive special, ordered shortly after the series' fourth and final season hit Netflix in January, is lighter fare for Radcliffe, but it will prove impactful. Even if his role is teensy-tiny, he'll be a part of the official send-off for one of the best and most charming Netflix original comedies in history.