Sony To Release Spider-Man: Far From Home In 270-Degree ScreenX Format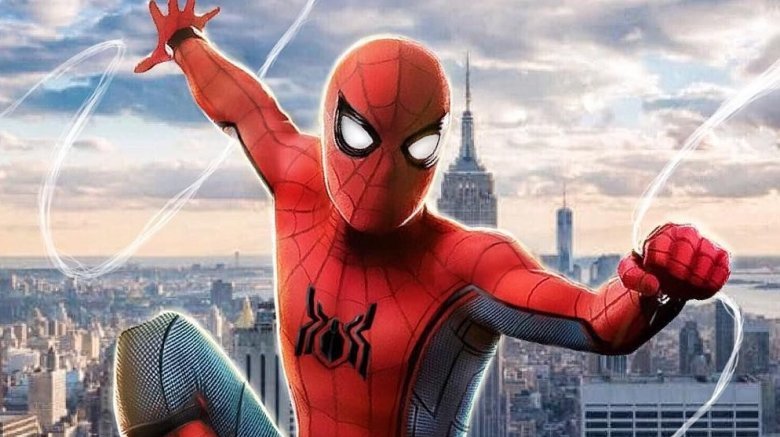 Want to work on your owl impression while you watch the latest Spider-Man movie? Well, have we got some news for you. 
Sony Pictures announced on Wednesday its partnership with film company CJ 4DPlex, as well as its plans to release Spider-Man: Far From Home in 270-degree ScreenX format this summer (via Deadline). 
Another of Sony's films, Spider-Man: Into the Spider-Verse, was released in a special format in collaboration with CJ 4DPlex, though that launch was in 4DX and not ScreenX. Spider-Man: Far From Home, set to open in theaters on July 2, will be Sony's first film converted to the panoramic, multi-projection format. Sony also intends to release Far From Home in 4DX, which offers "moving seats and other sensory and environmental effects to augment viewing."
Unlike your average IMAX showings or even the 4DX format, ScreenX allows a movie to exist in the space outside a standard screen. The system projects the film on the left, right, and center walls of a theater for an incredibly immersive experience. 
CJ 4DPlex CEO JongRyul Kim said in a statement accompanying the news, "We are very excited to share Spider-Man: Far From Home with audiences around the world and have them experience the highly anticipated film expanded onto the side walls of the ScreenX auditoriums. Fans will be blown away by the immersive and visual experience of ScreenX and we look forward to bringing more of these exciting cinematic experiences to audiences in the future with Sony Pictures."
Added Sony Pictures' executive vice president of worldwide theatrical distribution Scott Sherr, "We couldn't be happier in expanding our partnership with CJ 4DPLEX to bring Spider-Man: Far From Home to audiences worldwide in the innovative ScreenX format. We're excited to give consumers a choice — an immersive experience that they can only experience in theaters. We trust the capabilities of ScreenX to offer a visual boost to the journey of Spider-Man, and we look forward to entertaining audiences through this unique and exciting cinematic technology."
Sony's teaming with CJ 4DPlex and conversion of Spider-Man: Far From Home into the ScreenX format is more important than it seems on the surface. The studio appears to be following the footsteps of Marvel — the house of superheroes where Spider-Man would be held if Sony didn't still retain the film rights to the character. Marvel Studios partnered with IMAX to release Avengers: Endgame in special format earlier this year, and pushed hard for audiences to shell out extra cash for the enhanced moviegoing experiencing, warning that they would be "missing 26 percent of the action" if they saw it in standard format. Given that Spider-Man: Far From Home is the direct predecessor of Endgame, Sony likely wanted to go the extra mile with the Spidey sequel just as Marvel did with the superhero ensemble. It's not easy to follow the biggest superhero movie of the year, and Sony definitely doesn't want audiences to be underwhelmed. Releasing Far From Home in ScreenX format helps to ensure that viewers will be blown away.
Some fans might not be interested in twisting their necks to watch Spider-Man: Far From Home in 270-degree ScreenX format, but others will surely be excited by the prospect of seeing the film play out all around them. Regardless, Sony will have absolutely no problem turning a profit with the upcoming movie, which serves as the final entry in the third phase of the Marvel Cinematic Universe. 
Starring Tom Holland as the titular hero, Spider-Man: Far From Home is set to swing into theaters on July 2 — in standard, 3D, IMAX, 4DX, and ScreenX formats.