Avengers: Endgame: What To Be Excited For In IMAX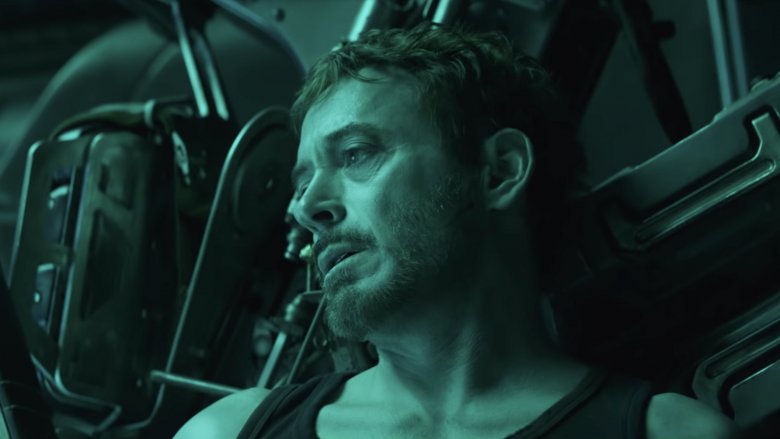 The fourth Avengers flick will make you cry in ultra-high definition. 
Avengers: Endgame isn't just the follow-up to Avengers: Infinity War or the beginning of the end of Phase 3 of the Marvel Cinematic Universe — it's also the second Hollywood film in history to be shot entirely with IMAX cameras, the first being Infinity War itself. And there's plenty to be excited about when it comes to the IMAX screenings of Endgame.
To deliver crisp visuals and audio that reverbs through theaters and pounds through viewers' chests, Avengers: Endgame directors Joe and Anthony Russo made use of 65mm ALEXA IMAX cameras when shooting the film. The footage was captured with the 2D digital cameras, then combined with the remastering process of IMAX to deliver "the highest level of digital image capture and playback resulting in stunning lifelike images with pristine clarity, incredibly fine detail, vivid colors, and a higher dynamic range for superior contrast," as IMAX describes it. 
Those who head to IMAX theaters will also get to see up to 26 percent more picture compared to standard screens, as the shooting process makes it so the image fills the entire screen. Like IMAX told us, "Experiencing this movie in any other format will mean that audiences are missing 26 percent of the action!"
The Russo brothers' experience shooting with IMAX cameras actually began before Avengers: Infinity War. The filmmaking pair shot the famous airport battle scene in Captain America: Civil War using the revolutionary camera. After that, utilizing the camera again for the third and fourth Avengers films was a no-brainer. 
Way back in 2015, when Marvel was still referring to the movies as Avengers: Infinity War – Parts 1 & 2 and when the directors still intended to shoot the movies back-to-back, Joe and Anthony Russo announced plans to film all sequences using IMAX cameras. 
"The intent with the Infinity War films is to bring ten years of accumulative storytelling to an incredible climax," they said in a joint statement. "We felt that the best way to exploit the scale and scope required to close out the final chapter of these three phases, was to be the first films shot entirely on the IMAX/ARRI Digital camera."
Added IMAX Entertainment CEO Greg Foster at the time, "We could not be more excited to deepen our partnership with Joe and Anthony Russo, a pair of filmmakers we believe are next-generation trailblazers. Marvel's Avengers franchise has become a global phenomenon and to have it pay off in this epic way using the IMAX/ARRI digital camera is the very definition of event movie-going."
All this considered, catching Avengers: Endgame in IMAX sounds well worth the extra miles you may have to drive to your nearest IMAX theater. Seeing Chris Evans' (sadly beardless) Captain America and Scarlett Johansson's Black Widow partner up with Paul Rudd's Ant-Man in the best resolution possible? Watching, in crystal-clear picture, Earth's Mightiest Heroes fight an even bigger fight in the post-Thanos-snap world? Witnessing what very well could be the last Marvel movie several stars appear in — all in the brightest colors, sharpest details, and most striking contrast imaginable? Yeah, count us in. 
Avengers: Endgame opens in IMAX and standard format on April 26, 2019.