Kevin Feige Says Captain Marvel's MCU Introduction Was 'Overdue'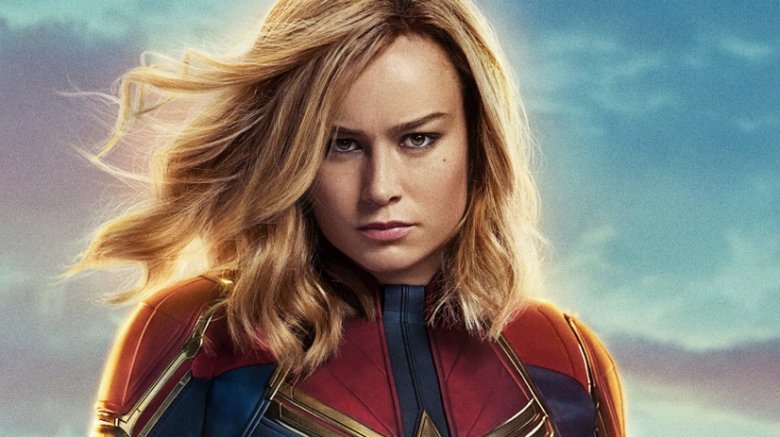 If Marvel Studios president Kevin Feige had his way, the strongest hero in the Marvel Cinematic Universe would have joined the franchise earlier than she did. 
In the special "Big Hero Moment" featurette included on the digital release of Captain Marvel, Feige shared that he feels Captain Marvel's introduction was "overdue."  
"We've always had powerful female characters in our movies, but having Captain Marvel as the title character for the first time feels like it's overdue," said Feige during an interview ahead of the March 2019 release of Captain Marvel. He added that bringing the fire-fisted heroine, portrayed on the big screen by Brie Larson, was something that the brass at Marvel couldn't wait to do. 
This is far from the only time Feige has addressed how long it took for Marvel Studios to create a female-led superhero film. The executive opened up about the situation in a September 2018 chat with Entertainment Weekly, during which he made it clear that Marvel intends to continue highlighting female heroes in the MCU with their own solo movies. 
"With [Ant-Man and the Wasp] and now with Captain Marvel and many movies to be announced in the near future, I'm anxious for the time where it's not a novelty that there is a female-led superhero movie, but it is a norm," he said. "And it is less a story of, 'Oh, look, a female hero,' and it's more a story of, 'Oh, what's this about? Who's this character? I'm excited to see that.' And I think we can get there."
He continued, explaining why it took more than 10 years to have a completely female-focused film join the MCU, which began back in 2008 with the Robert Downey Jr.-led Iron Man. One of the biggest reasons for the hold-up and apparent hesitation? Trying to convince the powers that be that audiences actually do want female-led superhero movies, despite evidence that suggests otherwise. 
"I think there are a lot of reasons, not the least of which was fighting for many years the erroneous notion that audiences did not want to see a female-led hero [film] because of a slew of films 15 years ago that didn't work," Feige explained, seemingly referencing the DC Comics film Catwoman from 2004 and the Daredevil spin-off Elektra from 2005. "And my belief was always that they didn't work not because they were female-led stories — they didn't work because they were not particularly good movies."
Unfortunately, for every fan who agrees with Feige's statements about Captain Marvel being a long time coming, there are just as many who wish the movie never happened and that the hero never became a part of the MCU. Prior to it touching down in theaters, those averse to the Larson-starring superhero standalone stormed Rotten Tomatoes and began review-bombing Captain Marvel — flooding it with hateful remarks and harsh reviews before they even saw the full movie. The vitriol sadly didn't stop there, with many continuing to slam Captain Marvel, denounce it as "unworthy" of standing alongside other Marvel movies, and even create petitions (some real and some just fabricated ruses) to make a new film with a different actress in the title role.
All that fire and fury won't stop Marvel's ultimate plans, though. Captain Marvel proved a commercial and critical hit even in the face of enormous backlash, earning a Certified Fresh distinction on Rotten Tomatoes and raking in a whopping $1.13 billion worldwide. That kind of success will only embolden Marvel in its decision to green-light more female-led superhero films — starting with the Black Widow solo movie that's rumored to be a part of the MCU's next phase.