The CW Ends Deal With Netflix, With New Series To Be Shopped Separately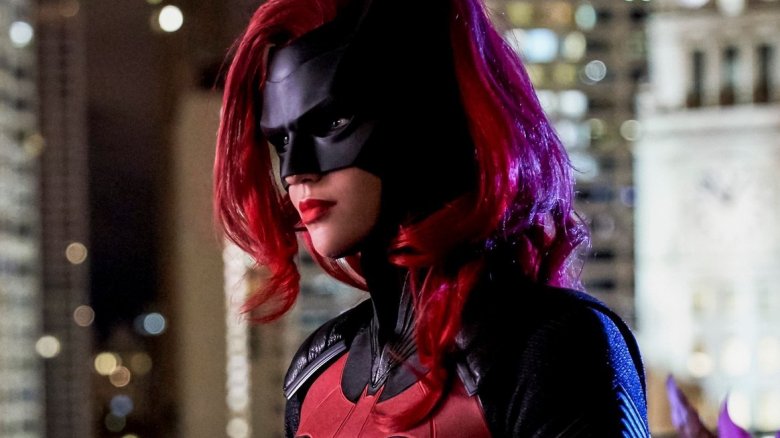 The CW
The CW and Netflix are cutting ties. 
Deadline reported Wednesday, May 15 that the broadcast television network has declined to renew its output deal with the streaming giant. 
First established in 2011 and reasserted five years later in 2016, the deal between Netflix and CW's parent companies CBS and Warner Bros. — which allowed for CW series like Arrow, Riverdale, The Flash, and more to be available for streaming on Netflix immediately after each season ran its course on the network — was up for a second renewal this spring. Unfortunately, no one is signing on the dotted lines for another cycle of the pact. The deal is now over. 
According to Deadline's sources, the fresh CW shows Batwoman, Nancy Drew, and Katy Keene, a spin-off of Riverdale in that it focuses on the Archie Comics character of the same name, are now set to be shopped individually to various streaming platforms. Warner Bros. TV will vouch for Batwoman, while CBS TV Studios will shop Nancy Drew. Katy Keene's production company and distributer Warner Bros. TV will look for a new streaming home for the series. 
Now, just because the CW-Netflix deal is kaput doesn't mean that the CW shows fans adore are getting booted from Netflix for good. Seasons of CW series that have aired through the currently running 2018-2019 broadcast season will still swap over to Netflix once their respective season finales premiere. This slate of shows includes Dynasty, The Flash, and Riverdale, which just recently ended its third season on the small screen. Additionally, Deadline notes that the shows that premiered during this broadcast season will "continue to stream on Netflix during the broadcast life of the series and beyond."
What this deal break does mean, however, is that Netflix won't score the new series coming to the CW through an automatic output deal. The streamer will now have to go up against stiff competition in bidding for streaming deals for Batwoman, Nancy Drew, and Katy Keene. Two huge platforms that could show interest in the series are Hulu and Amazon Prime — Netflix's biggest competitors. Either one of those companies could wind up winning a bidding war for a CW show.
On the flip side, though, there's a chance Netflix will end up picking up two of the upcoming CW series. Netflix is reportedly a top contender for Katy Keene and Nancy Drew, as the Archie Comics-based series would fit right in alongside Riverdale and its sister show Chilling Adventures of Sabrina and the mystery drama series would do better on Netflix than on CBS TV Studios' adult-oriented sibling streamer CBS All Access. Batwoman would certainly be right at home on Netflix also, but Deadline indicates that the Ruby Rose-starrer is being "earmarked" for the WarnerMedia streaming service, which is keen on buying CW shows from Warner Bros. TV and adding them to its content library. 
The CW parting ways with Netflix by not re-upping its deal continues the growing trend of companies severing connections with the streamer. In August of 2017, the Walt Disney Company ended its film output agreement with Netflix that the companies had entered the year prior. Disney movies will now stream on the conglomerate's own direct-to-consumer platform Disney+, due out this November. Marvel, a subsidiary of thee Walt Disney Company, and Netflix also stepped away from one another when all of the Marvel-Netflix superhero series were axed. Both NBCUniversal and Warner Bros. are said to be looking to follow in the CW, Disney, and Marvel's footsteps by pulling content they own — namely The Office and Friends — off Netflix and bringing it onto their own streaming services that have yet to launch. 
To combat any detrimental effects these deal cancellations may have, Netflix will have to ramp up production on its original content. This year, the streamer is anticipated to spend $15 billion on creating its own unique content. In 2020, that figure is expected to rise to $17.5 billion.  Money can't buy happiness, and it certainly can't buy a strong viewer-base and incredible ratings. Let's hope the billions upon billions of dollars Netflix plans to spend on original films and TV series will make up for the losses it has experienced recently and will evidently continue to face in the future.