Read this before you see Hellboy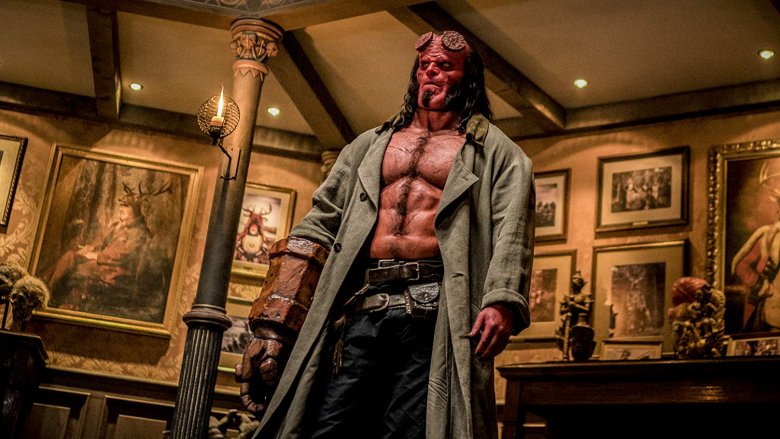 The world's most demonic superhero returns to the big screen in Hellboy, director Neil Marshall's rebooted take on the Dark Horse Comics character starring David Harbour (Stranger Things) in the title role. The film promises an all-new look and feel for the character, taking its cues from a classic comic book saga which pits Hellboy against an evil sorceress (Milla Jovovich) with the fate of the world at stake. The trailers look great, the star is instantly lovable, and the film has all the makings of another comic book blockbuster.
That doesn't mean you don't have questions, though. For instance, why is this film a reboot at all? Why is it R-rated? How much was Hellboy creator Mike Mignola involved in the production? Or, if you're new to this whole scene, perhaps you're just wondering who Hellboy is in the first place? Well, we're here to help. Read this before you see Hellboy.