Stephen King's The Stand Gets CBS All Access Miniseries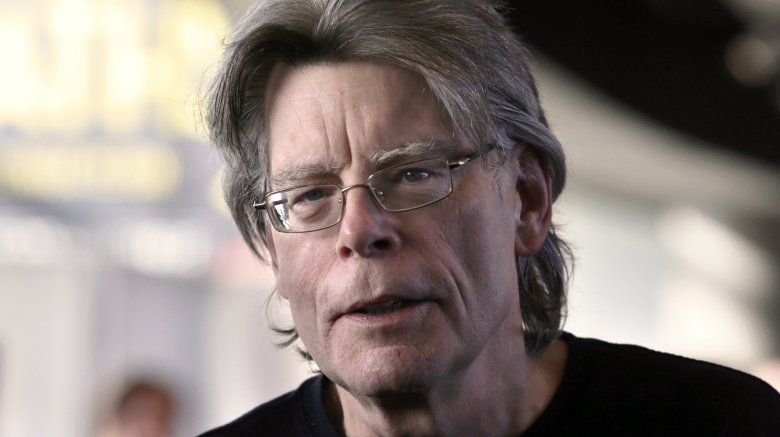 Getty Images
One of the greatest works from the Master of Horror is on its way to the small screen.
Streamer CBS All Access has ordered a ten-episode miniseries based on Stephen King's epic 1978 post-apocalyptic novel The Stand. The project is being spearheaded by director Josh Boone (The Fault in Our Stars), and will be penned by Ben Cavell (Justified, Sneaky Pete), according to Deadline. Producers on the series includes King's son, novelist Owen King.
The Stand is a sprawling, 800-plus page masterpiece in which a superflu, known colloquially as "Captain Trips," wipes out the vast majority of the world's population. Through luck, circumstance, and guidance from strange visions, the USA's survivors are drawn together into two distinct bands: one which gathers under the leadership of the benevolent, 108-year old Mother Abigail, and one which falls under the sway of a mysterious, otherworldly figure who goes by the name of Randall Flagg — although most of those familiar with him simply refer to him as The Dark Man. With Abigail's followers headquartered in Boulder, Colorado, and Flagg's setting up shop in (of course) Las Vegas, Nevada, the two groups are propelled toward a confrontation which could lead to the dawn of a new society — or spell the end of the human race.
The novel has been adapted for television once before in 1994 for ABC, but most fans felt that it failed to do justice to the grim and foreboding tone of King's novel. Coinciding with the announcement of the series order, Boone released a lengthy statement which leads us to believe that the property will be in the best of hands this time around.
"I read The Stand under my bed when I was 12, and my Baptist parents burned it in our fireplace upon discovery," the director said. "Incensed, I stole my Dad's FedEx account number and mailed King a letter professing my love for his work. Several weeks later, I came home to find a box had arrived from Maine, and inside were several books, each inscribed with a beautiful note from [King] himself, who encouraged me in my writing and thanked me for being a fan. My parents, genuinely moved by King's kindness and generosity, lifted the ban on his books that very day." 
Boone continued, "I wrote King a cameo as himself in my first film (2012's Stuck in Love), and have been working to bring The Stand to the screen for five years. I've found incredible partners in CBS All Access and Ben Cavell. Together with Stephen King, Owen King, my longtime producing partners Knate Lee and Jill Killington, we plan to bring you the ultimate version of King's masterwork."
The Master himself also issued a statement expressing his excitement over the project's direction. "I'm excited and so very pleased that The Stand is going to have a new life on this exciting new platform," he said. "The people involved are men and women who know exactly what they're doing; the scripts are dynamite. The result bids to be something memorable and thrilling. I believe it will take viewers away to a world they hope will never happen."
CBS All Access' Executive VP of Original Content Julie McNamara similarly gushed over the production team and the opportunity to adapt a property which may fans feel is King's finest novel. "With over 400 million books sold around the world, Stephen King is one of our greatest living authors and The Stand is widely considered the crown jewel of his work. Millions of fans have been waiting for a modern interpretation that delivers on its depth, scope, and ambition," she said. "We are thrilled to be working with Stephen, Josh, Ben and a dedicated team working passionately to bring this brilliant material to life."
While nothing has been announced in terms of casting or a potential time frame for release, we're going to go out on a limb and say that the rumor mill which is certain to pop up around the announced miniseries at any second is going to focus intensely on one guy: Matthew McConaughey. The actor had been rumored to be under consideration for the role of Flagg way back in 2014, when it was still thought that the project was likely to consist of four feature films. Since then, McConaughey appeared in the 2017 King adaptation The Dark Tower in the role of the Man in Black — and even though Tower flopped spectacularly, King fans know very well that the Man in Black and Randall Flagg are one and the same.
Now that The Stand miniseries has been made official, we'll doubtless be getting casting news any old time now. We'll pass along details as soon as they become available.