The Best New Netflix Arrivals Of April 2019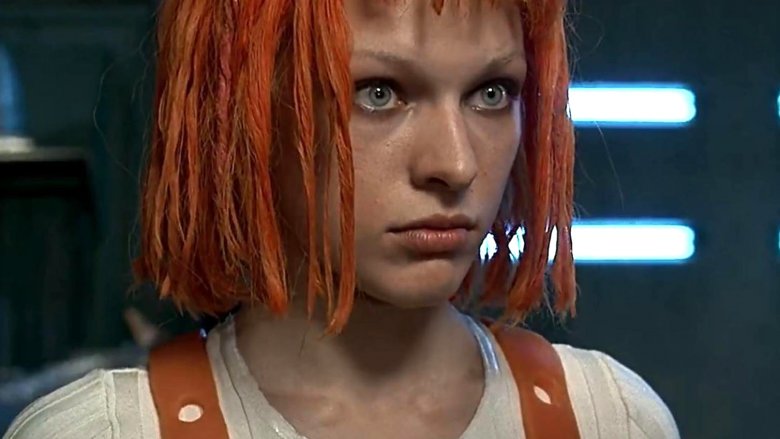 After a strong March that saw a truckload of crazy new programming, Netflix is apparently easing off the throttle for April, with just a handful of standout shows and films slated for the month. But don't let that get you down — we're definitely looking at quality over quantity in the days ahead. If you haven't caught The Chilling Adventures of Sabrina yet, now's the time to binge that, because there's a whole new round of episodes landing at the beginning of April.
We've also got two brand new thriller series to keep an eye on: Black Summer, a zombie series set in the same universe as Z Nation, and Chambers, about the recipient of a heart transplant who takes on a few sinister new qualities.
There's a lot of great stuff to look for in April, and as usual, we've cherry-picked the best of the best out of the streaming giant's list of upcoming releases, followed by a genre breakdown of all the new licensed films coming to Netflix. Check it out below!
Ultraman — April 1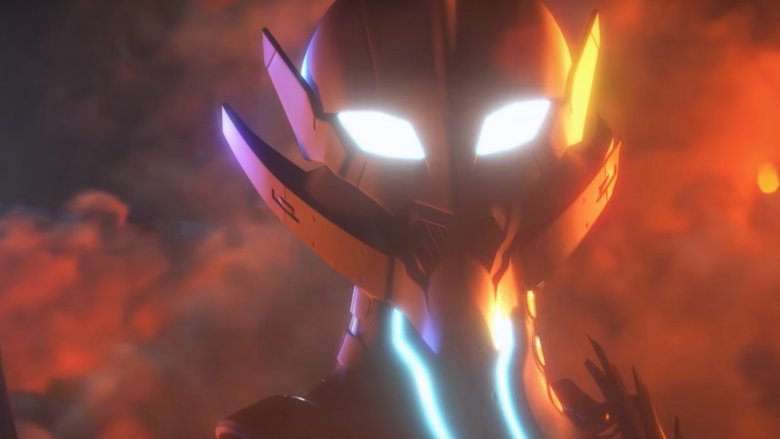 Inspired by the 1960s Japanese show, Ultraman is an updated take on the giant robot from space, changing the style from live-action to stylish 3D animation that'll no doubt offer plenty of opportunity to showcase Ultraman's ambitious storylines.
The Netflix show is based on a manga that began in 2011, which finds the son of the original Ultraman taking up the mantle of the hero to defend the Earth against threats. Remember how each episode of the original series climaxed with a giant monster fight that threatened to destroy towns, cities, and sometimes even entire stretches of empty woodland? It'll be a lot like that, but instead of rubber suits and miniatures, Netflix's Ultraman will be action on a cosmic scale.
Ultraman transforms onto Netflix on April 1.
Chilling Adventures of Sabrina: Part 2 — April 5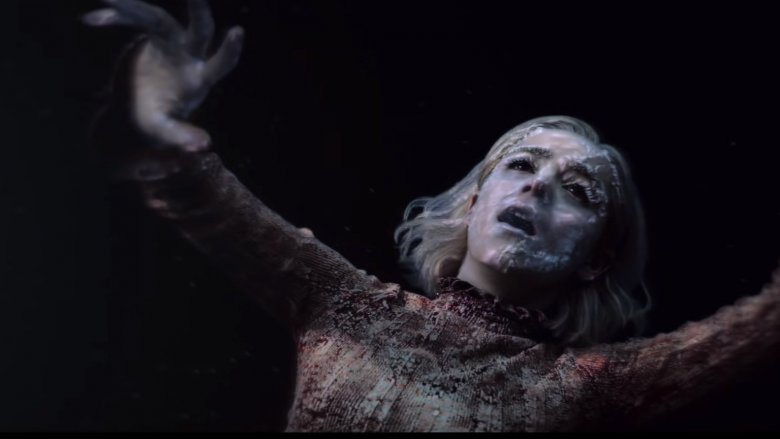 The first part of The Chilling Adventures of Sabrina was one of the most anticipated new Netflix shows of October 2018, and through its mature take on the Archie character, it was quick to rope in a legion of fans. Starring Kiernan Shipka as the half-witch Sabrina Spellman, the show quickly dove into some dark corners of Sabrina's world.
The second part of The Chilling Adventures of Sabrina is bound to offer just as much intrigue, and if the latest trailer is any indication, it's going even darker than the first part. Get set to be bewitched on April 5.
Our Planet — April 5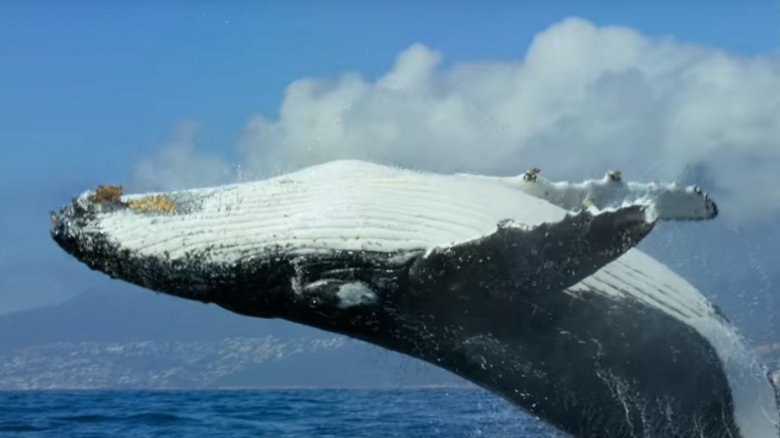 Through eye-opening documentaries like The Living Planet, Life, and Planet Earth, the BBC has introduced the natural world to millions, all of it accompanied by the distinctive voice of David Attenborough. With Our Planet, the team that created BBC's Planet Earth is set to deliver another breathtaking glimpse into the wild world that most people never get a chance to see — and yeah, David Attenborough is back as the narrator to guide us through all the new stories of this little rock we call home.
If you're a fan of nature documentaries, make sure you tune in for Our Planet on April 5.
Roman Empire: Caligula: The Mad Emperor — April 5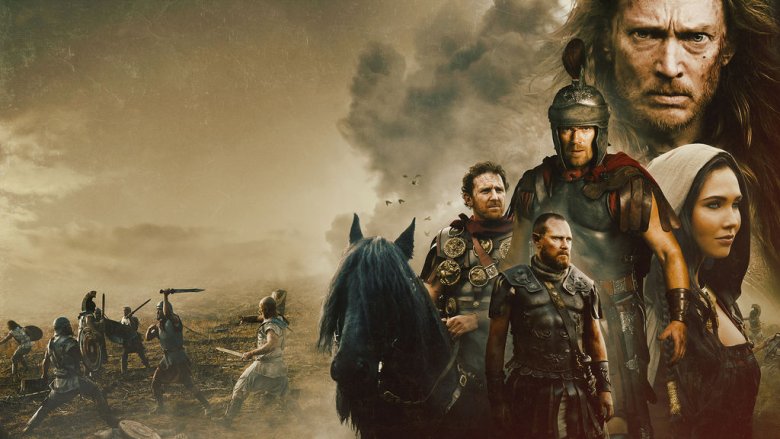 In its first two seasons, Netflix's period series Roman Empire didn't exactly blow anyone away with its historical accuracy. It's composed of a strange, sometimes jarring mashup of History Channel-style documentary, talking heads and all, mixed with dramatic reenactments. Add in the fact that there's as much violence and gratuitous nudity as your standard Game of Thrones episode, and it's an odd fish to catch. Think of it like watching Troy, but every now and then Giorgio Tsoukalos pops in to explain what Brad Pitt is thinking about.
But while the mix of history and drama isn't for everyone, there's no doubt that Roman Empire is entertaining. The third season will focus on Emperor Caligula, and is sure to offer plenty for fans to enjoy. Travel back in time when Caligula: The Mad Emperor debuts on April 5.
Unicorn Store — April 5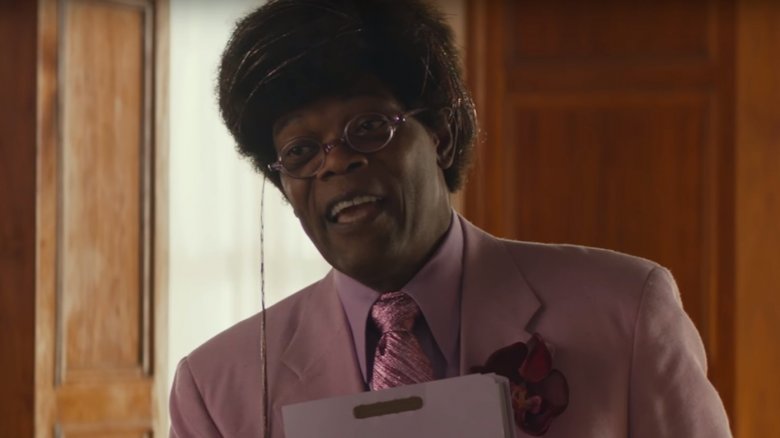 The acting team of Brie Larson and Samuel L. Jackson may seem like a recent development, but the two have shared plenty of screen time over the years. Between appearing together in Kong: Skull Island and Captain Marvel, Jackson signed up for a role in Larson's directorial debut, Unicorn Store. The film is about a middle-aged woman who's going through a personal crisis when a mysterious man invites her to... a unicorn store. We think.
See, there aren't all that many details about the film out there right now. Although it was completed in 2017, Unicorn Store fell off the radar after its premiere at the Toronto International Film Festival. Fortunately, it didn't close its doors for good, because Netflix later picked up the distribution rights. Take a look when Unicorn Store opens on April 5.
You vs. Wild — April 10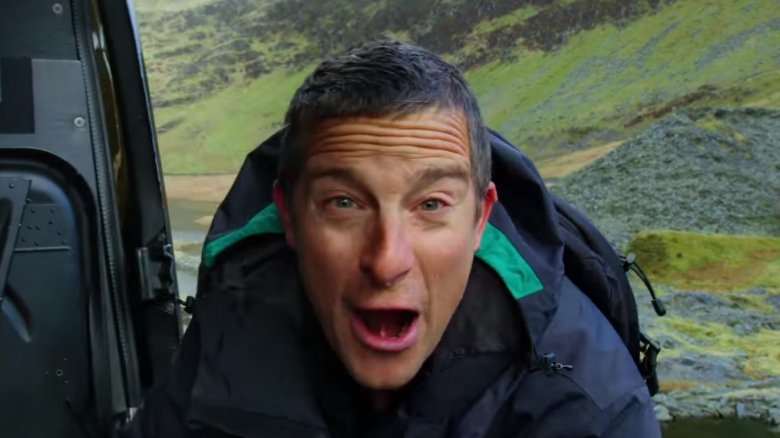 You vs. Wild is Netflix's upcoming mashup of Man vs. Wild (a show that sees Bear Grylls taking on challenging survival scenarios) and Black Mirror: Bandersnatch, which was a fairly revolutionary (if a little flawed) update on the "Choose Your Own Adventure" format. In Bandersnatch, viewers were presented with options that dictated where the story went. So picture that, but with you getting to decide if Bear Grylls jumps off a waterfall or uses vines to climb down.
It's aimed at a younger audience, but if Netflix can pull it off, You vs. Wild could easily shape up to be a lot of fun for people of all ages. Take a leap into the adventure on April 10.
Black Summer — April 11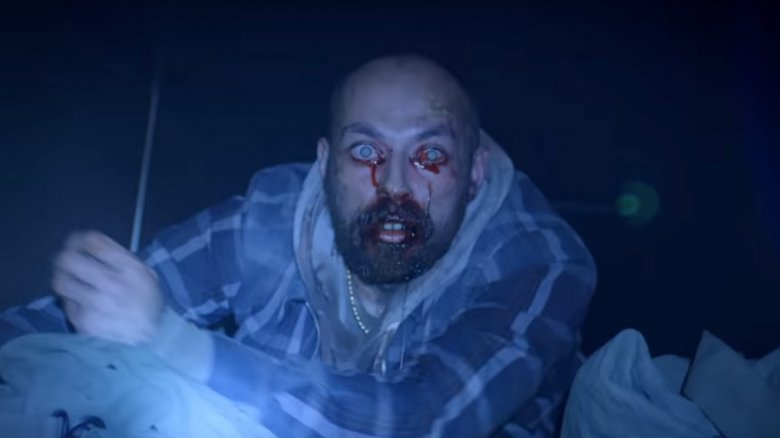 Say what you will about zombies, but they just don't know how to stay dead. With The Walking Dead shuffling off into the realm of old news, Black Summer is poised to be the next big zombie series on the small screen, taking audiences back to the opening days of a zombie apocalypse.
Set to be a spin-off to SyFy's zombie show Z Nation, Black Summer has a lot of potential for fans of the genre. Basically, it's the same apocalypse with different characters. Take a look when Black Summer arrives on April 11.
The Silence — April 12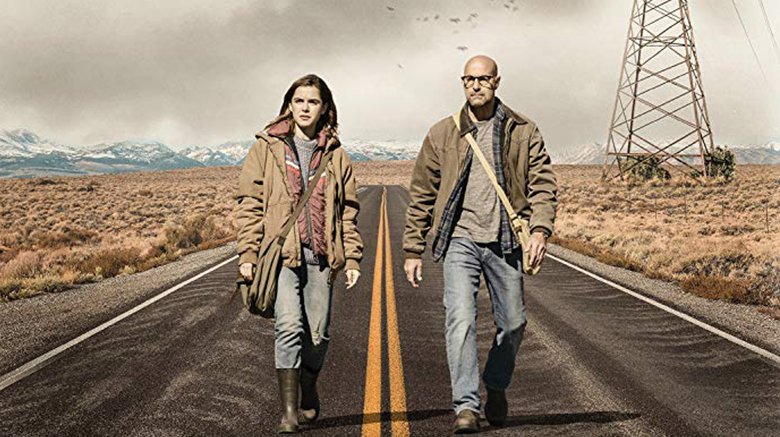 Based on a 2015 novel by Tim Lebbon, The Silence probably has a familiar premise to anyone who's seen A Quiet Place — a group of people are trying to stay alive in a world infested by monsters who hunt by sound. But surface similarities aside, there are a lot of unique ideas in The Silence that are going to make it worth watching.
The story centers on a young woman, played by Sabrina's Kiernan Shipka, who's deaf and possesses a unique ability to defend against the monsters. Unfortunately, that also puts her on the radar of a gang of cultists who want to kidnap her and use her as a weapon against the creatures. Check it out on April 12.
The Protector: Season 2 — April 26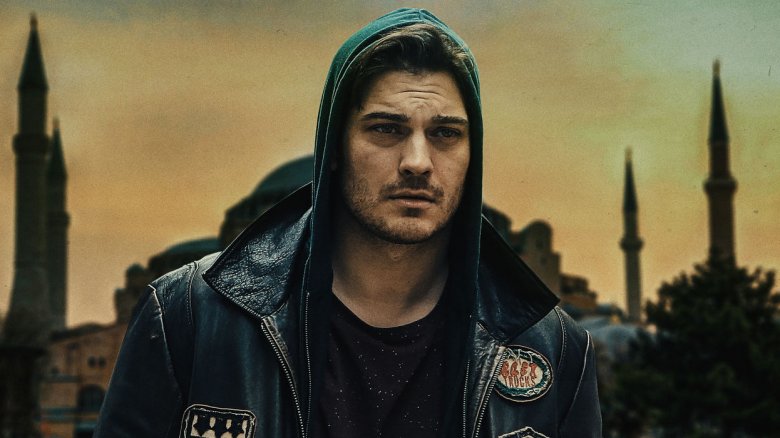 Set in Istanbul, The Protector is about a man who gains mystical powers through a magical shirt and becomes the protector of the city. But as the opening shots explain, this is no fairy tale. Throughout the first season, the show unfolds as an action-packed modern-day fantasy involving magic talismans and ancient evils.
The first ten-episode season of The Protector dropped in December 2018 to positive reviews, which was good news for Netflix, since they'd already ordered a second season of the show. Look for that to drop on April 26.
ReMastered: Devil at the Crossroads — April 26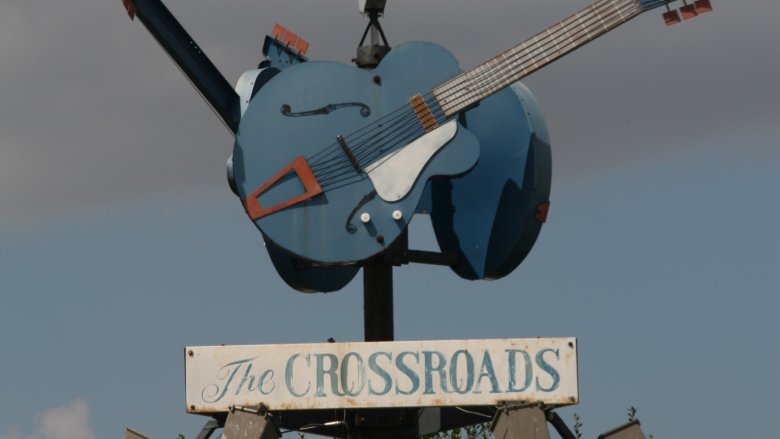 Shutterstock
Out of all the myths that have sprung up over the years about famous musicians, the story of blues musician Robert Johnson meeting the devil at a Mississippi crossroads is one of the most fascinating. As the legend goes, Johnson took his guitar and went out to the crossroads at midnight, where the devil tuned his guitar for him and gave him the bluesiest skills in the country in exchange for his soul.
Obviously, that's all just a myth, but Netflix's upcoming ReMastered: Devil at the Crossroads will dig into the story, as well as the real facts surrounding Johnson's life, death, and music. Look for it on April 26.
Street Food — April 26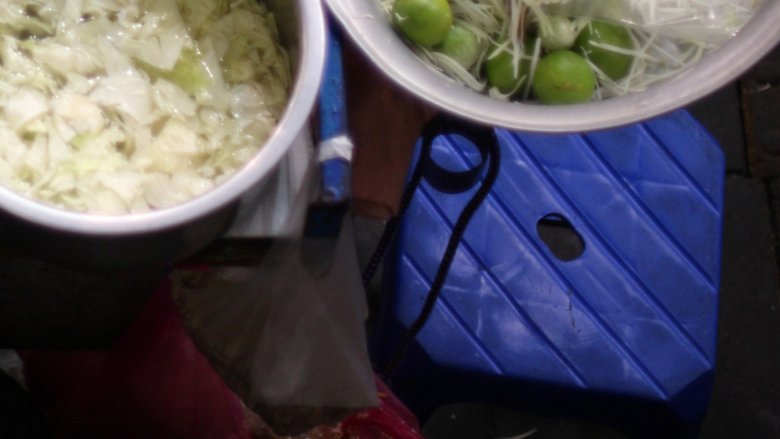 Shutterstock
For foodies, the Netflix cooking show Chef's Table came in like an eight-course dinner — mouth-watering and satisfying. Now, the creators of Chef's Table are back with an all new travel and cooking docuseries called Street Food. As the title suggests, the team will tour the globe to focus on the unsung masters of these street-level culinary feasts. Most of the details about the show are still marinating in private, so we'll just have to wait to hear more about how Street Food will pan out. We do know that you'll be able to dig in when the series debuts on Netflix on April 26.
Chambers — April
Shutterstock
Fans of the supernatural will definitely have the most to look forward to this April. In addition to continuing series like The Chilling Adventures of Sabrina and The Protector, Netflix will be debuting an all-new supernatural horror show called Chambers. Although Netflix hasn't released many details for Chambers yet, the premise is intriguing: after a girl undergoes a heart transplant, her personality takes a dark turn. She comes to find out that she's manifesting the characteristics of her heart's donor.
Akela Cooper, who has previously worked as a producer on American Horror Story, will serve as showrunner, with Uma Thurman in a lead role. Take a look when Chambers premieres sometime in April.
New stand-up comedy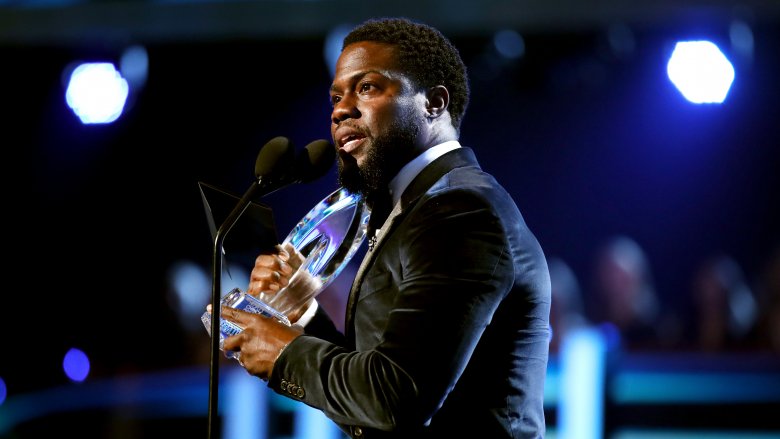 Getty Images
Keep your eyes peeled for two new standup comedy specials this month. First, we'll be graced with yet another Kevin Hart special in Irresponsible, debuting on April 2. At the end of the month, you'll be able to laugh at the dry comedy in Anthony Jeselnik: Fire in the Maternity Ward. Look for that on April 30.
That does it for the best Netflix originals landing in April 2019, so let's turn to the other great movies joining the platform next month.
Action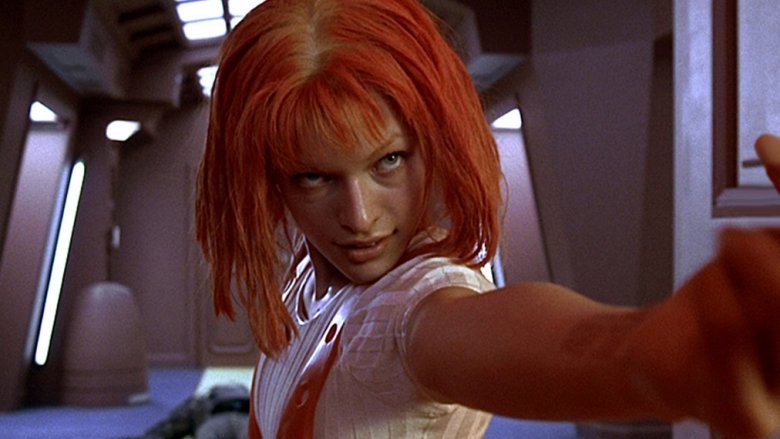 Netflix's list of newly-acquired action movies is slim, but it's full of winners. On the first, look for I Am Legend, starring Will Smith as the last man on Earth; and Valkyrie, a World War II action thriller starring Tom Cruise as the Nazi colonel who led an assassination plot against Hitler.
You'll also be able to catch up on action classics like Snatch, starring Brad Pitt, Benicio del Toro, and Jason Statham. This stylized heist flick helped put writer/director Guy Ritchie on the map, and it's still as quotable today as it was at the turn of the century.
Finally, check out the cult sci-fi action extravaganza The Fifth Element. We'll put it this way: if you've never seen it, you have no idea what you're missing.
April 1
I Am Legend (2007)
Snatch (2000)
Spy Kids (2001)
The Fifth Element (1997)
Valkyrie (2008)
Horror/Thriller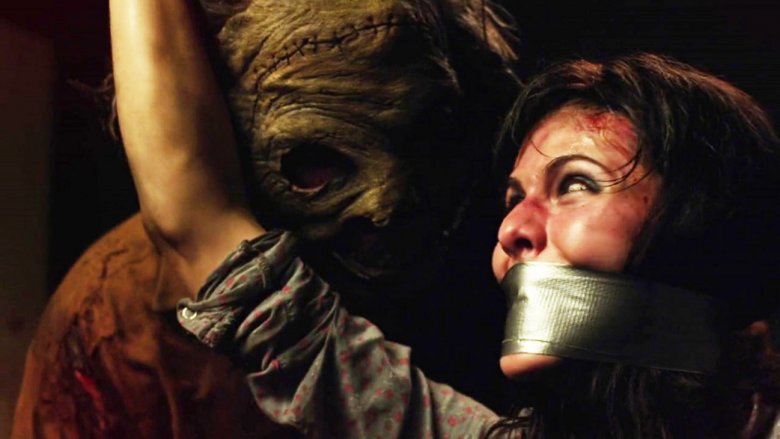 March was definitely a slow month for fans of horror and thrillers, but on the bright side, April will have plenty of new options. For starters, you'll get slashers galore with Freddy vs. Jason, Friday the 13th, and Texas Chainsaw 3D.
For more of a slow-burn experience, you can also tune into hidden gems like 2008's Lakeview Terrace, starring Samuel L. Jackson as a malevolent cop with a serious chip on his shoulder. All of that arrives on the first of the month, along with 1972's Deliverance and 1999's The Bone Collector.
April 1
Deliverance (1972)
Freddy vs. Jason (2003)
Friday the 13th (2009)
Texas Chainsaw Massacre 3D (2013)
Lakeview Terrace (2008)
Obsessed (2009)
The Bone Collector (1999)
Drama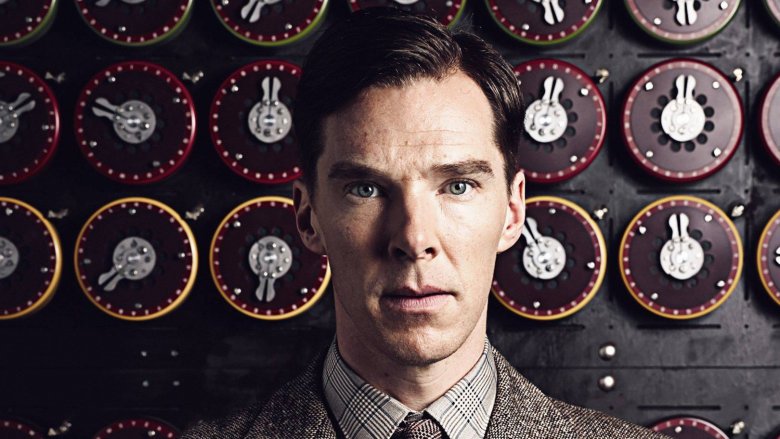 While most of Netflix's films are arriving in a single dump on the first, the drama selection will be spread out over the course of the month. We guess that way it's more... dramatic. Tune in for classics like All the President's Men and Bonnie and Clyde on March 1st. Then keep your eyes peeled for American Honey on the 27th and The Imitation Game on the 29th.
And if the three hours of frozen cowboys in the theatrical cut of The Hateful Eight isn't enough for you, you'll be delighted to know that you'll be able to catch The Hateful Eight: The Extended Version on April 25th.
April 1
Across The Line (2015)
All the President's Men (1976)
Bonnie and Clyde (1967)
April 12
Band Aid (2017)
April 19
I, Daniel Blake (2016)
April 25
The Hateful Eight: Extended Version (2015)
April 27
American Honey (2016)
April 29
The Imitation Game (2014)
Comedy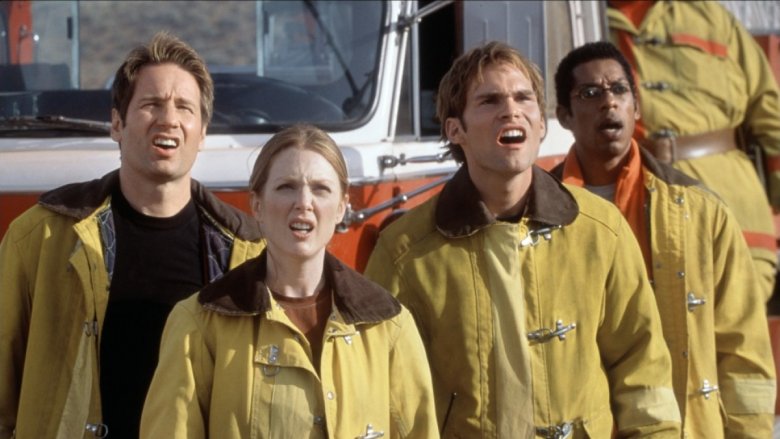 There are a few gems hiding in Netflix's comedy releases for April. If you haven't seen 2001's Evolution, that's definitely worth a watch. It's goofy, campy, and all the kinds of fun you'd expect from a comedy film from that era. And of course, you can't go wrong with Pineapple Express, the blockbuster comedy from Judd Apatow about a group of stoners who get in way over their heads after witnessing a murder. Look for both of those on the first of the month, with even more comedy trickling onto Netflix as the month goes on.
April 1
Divine Secrets of the Ya-Ya Sisterhood (2002)
Evolution (2001)
Pineapple Express (2008)
April 25
The Ugly Truth (2009)
April 26
The Sapphires (2002)