Newark: Sopranos Prequel Gets Release Date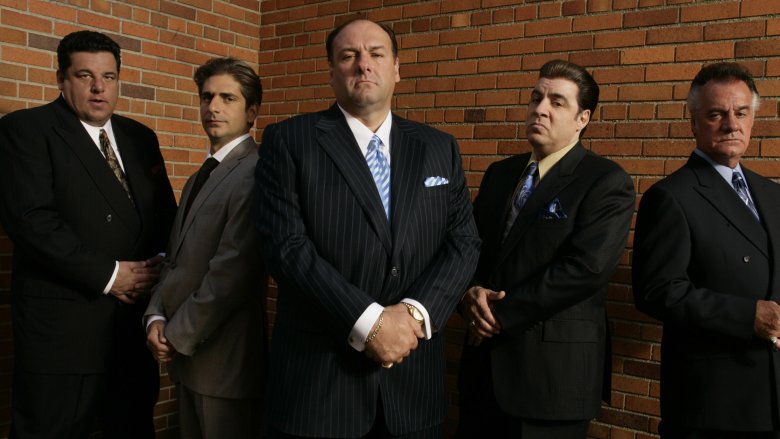 Sopranos fans, get out your calendars.
Warner Brothers has officially set a release date for Newark, the '60s-set film which will serve as a prequel to the iconic HBO original series The Sopranos. The flick will hit screens on September 5, 2020. (via Deadline)
Casting news for the movie, previously saddled with the somewhat unwieldy title The Many Saints of Newark, has been flying fast and furious since the beginning of the year. In January, we reported the almost-too-good-to-be-true news that Michael Gandolfini, the son of the late, beloved actor James Gandolfini, had been cast as a younger version of the original series' lead character Tony Soprano, a role which his father inhabited in utterly committed fashion. The elder Gandolfini was nominated for no fewer than six Emmy Awards for his portrayal, winning three.
As if that casting weren't mind-blowing enough, the production has diligently gone about assembling a roster of talent that would turn virtually any director on the planet green with envy. In addition to Gandolfini, the announced cast includes (pardon us while we check our voluminous notes): Vera Farmiga (the Conjuring series), Jon Bernthal (Marvel's The Punisher), Ray Liotta (Goodfellas), John Magaro (The Umbrella Academy), Billy Magnusson (Velvet Buzzsaw), Alessandro Nivola (You Were Never Really Here), Chris LaPanta (Saint Nicholas), and Corey Stoll (Ant-Man). 
While Warner Brothers has kept plot and character details close to the vest, we've been able to gather a few tidbits thanks to Nivola (who will lead the film) and series creator David Chase, who is serving as an executive producer on the picture and co-wrote the script with Lawrence Konner (Boardwalk Empire). Nivola has confirmed (via Variety) that he'll be portraying Dickie Moltisanti, a character who was never seen in the series, but whose murder at the hands of a corrupt cop in the '70s loomed large over its events. Nivola called the relationship between Moltisanti and Tony Soprano "an important one" to the flick's story, elaborating that "[Moltisanti] was a real mentor figure, because Tony's dad was is in prison a lot and Dickie didn't have any children until later in his life... and so he treated Tony like a surrogate son." He also echoed statements made by Chase that Newark would be set in 1967, "with the backdrop of the race riots that were happening in Newark at that time, and the racial tension between the Italians and the blacks at that moment is a big part... of the story."
Chase has said that it was his personal memory of that particular time period that served as the impetus for revisiting the world of The Sopranos. "I was against [the prequel] for a long time and I'm still very worried about it, but I became interested in Newark, where my parents came from, and where the riots took place," he said in a sitdown with Deadline. "I was living in suburban New Jersey at the time that happened, and my girlfriend was working in downtown Newark. I was just interested in the whole Newark riot thing. I started thinking about those events and organized crime, and I just got interested in mixing those two elements."
His trepidation is understandable, given the fact that crafting a suitable follow-up of any kind to The Sopranos — widely considered to be among the finest TV dramas ever made — would constitute a tall order, regardless of how it's approached. But having that stellar cast in place (and really, any time you cast Liotta in your gangster picture, you're on the right track) should ease his mind a bit, and the announced behind-the-camera talent consists of consummate pros who know their way around the material. Veteran scribe Konner penned multiple episodes of the original series, and in the director's chair will be Alan Taylor, who likewise helmed nine episodes as well as installments of Mad Men, Game of Thrones, and Boardwalk Empire (not to mention the Marvel feature Thor: The Dark World).
All signs point to Newark being a satisfying and illuminating addition to the Sopranos canon, and after years of speculation as to whether the series would ever see any kind of revival, fans finally have a date to circle on their calendars. We'll be on the lookout for further casting and plot details, and keep you updated as they become available.