The connection Captain Marvel has with Shazam!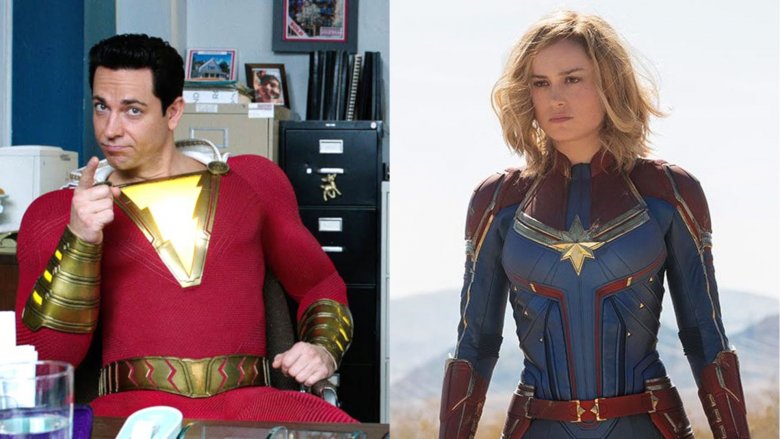 Who is Captain Marvel? If you've seen the new Marvel Studios movie, you already know that she's an Air Force pilot turned interstellar warrior named Carol Danvers. Still, you might be wondering — wasn't there another Captain Marvel, a man in a red costume, who was a part of popular culture long before Carol Danvers used the name?
In fact, isn't that other Captain Marvel the star of DC's new movie, Shazam? The one where Billy Batson says the magic word that's also the title, and a flash of lightning turns him into a Superman type in a white cape?
It's understandable if you're confused. There have been many Captains Marvel over the years, and somehow in 2019, the original version and the current version are both in movie theaters. So, how did the same name move from a classic DC character to a very contemporary Marvel character? Let's try and figure that out, as we look at the strange history of the name "Captain Marvel."