Captain Marvel: Brie Larson Says Playing The Superhero Changed Her Life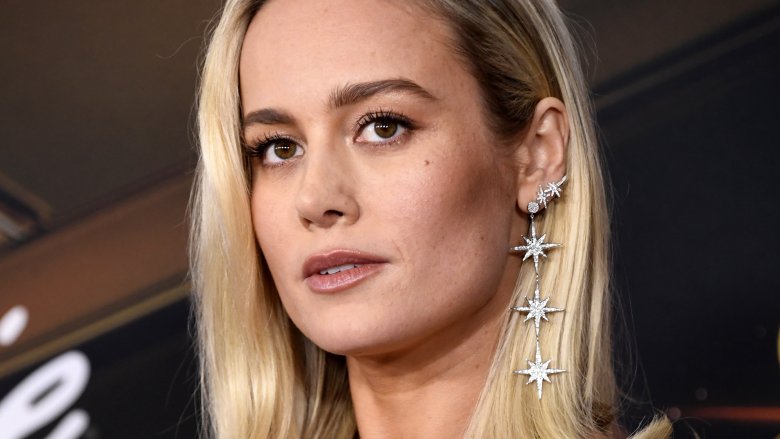 Getty Images
Captain Marvel is set to take the Marvel Cinematic Universe higher, further, and faster when she makes her official debut on March 8. But long before she soars into cinemas this Friday, the half-human, half-alien superhero took the life of an A-list actress in a completely new direction. 
Chatting with PEOPLE (via Entertainment Weekly) ahead of Captain Marvel's premiere in Los Angeles on Monday, star Brie Larson shared that playing Carol Danvers not only opened her up to the Marvel comics and Marvel movie worlds, but it also changed her life in a way she never expected it to. 
"I don't know if I'm just tired but I feel like I'm going to cry. It's been a couple of years of working on this movie. Carol changed my life and the movie hasn't even come out yet," Larson said. "Just, in particular, getting strong, learning how to stand my ground, own myself, and value my voice. Those are things that I learned from her."
The actress continued, stating that portraying Captain Marvel in her own MCU standalone allowed her the opportunity to challenge herself and break down some of the barriers that once stood in her way. 
"I've been very open about the fact I'm an introvert, I have asthma and I was able to push myself further than I thought possible. I'm excited to share her with the world," added Larson, who spent a great deal of time getting in tip-top shape for Captain Marvel — sticking to a training regimen that saw her work with the U.S. Air Force. "It was a game changer for me because I'd read the comics, and Carol's fierceness and her wit, and also — despite her being cocky — her humbleness too. All, I thought, [were part of her] and then when I went to the Air Force [and] I realized that's the spirit of the Air Force inside of her." 
Larson has spoken at length about how special Captain Marvel is to her, and how confident she is that fans will find her lovable, strong, complex, vulnerable, and human (despite being an incredibly powerful superhero). 
"You have this Kree part of her that's unemotional, that is an amazing fighter and competitive. Then there's this human part of her that is flawed but is also the thing that she ends up leading by. It's the thing that gets her in trouble, but it's also the thing that makes her great. And those two sides warring against each other is what makes her her," Larson told EW in a September 2018 interview. "Just seeing a character who says how she feels and says what's on her mind and doesn't let people stand in her way is incredibly empowering."
She also shared with the outlet that Captain Marvel is unabashedly herself, and that's an aspect of the hero's personality with which Larson feels many viewers will connect. "She can't help but be herself," the actress said. "She can be aggressive, and she can have a temper, and she can be a little invasive and in your face. She's also quick to jump to things, which makes her amazing in battle because she's the first one out there and doesn't always wait for orders. But the [not] waiting for orders is, to some, a character flaw."
Larson connecting with Captain Marvel and truly sinking into the character paid off, as her co-stars and Captain Marvel directors Anna Boden and Ryan Fleck agree that the actress is the perfect person to bring the hero to life. 
Ben Mendelsohn, who plays the villainous Talos in the pic, once gushed that "Brie is absolutely perfect for that role" and that "you can't ask for a better Captain Marvel ... because she's a strong, yet sensitive, contemporary female. She is a champion, she's a fantastic actress and she's a great human." Samuel L. Jackson, the man behind S.H.I.E.L.D. agent Nick Fury in the MCU, also stated, "She has a sense of determination that fits this character very well. It's a lot of work to get ready for something like this, and she did all that. She's got the talent and the skill to make it something that's going to be very special." The first female director in the MCU, Boden previously said that Larson's Captain Marvel is special because of "how human she is," and that she isn't "perfect or otherworldly or has some godlike connection" that feels unrelatable. "She's funny, but doesn't always tell good jokes. And she can be headstrong and reckless and doesn't always make the perfect decisions for herself. But at her core, she has so much heart and so much humanity — and all of its messiness," said Boden. 
Marvel Studios president Kevin Feige has promised on quite a few occasions that Captain Marvel will become the mightiest hero in the whole of the MCU after her solo flick touches down in theaters — " Her powers are off the charts, and when she's introduced, she will be by far the strongest character we've ever had," he said back in October of 2016 — but fans will still have to wait a few days before they can assess just how true his statements are. 
Critical reviews of the film, released on Tuesday prior to the film's debut, have been somewhat mixed — though the good news is that most people have given praise to Larson's performance as the titular Captain Marvel. One critic wrote that Larson "proves all the doubters wrong and delivers an origin film that should shoot up many Marvel fans' rankings, while continuing her ascension as a cultural and feminist icon," while another, Yolando Machado of iO9, stamped Larson as "the very Captain Marvel [who] encompasses everything that Carol Danvers is and what she represents to comic book fans everywhere."
See Larson flex her newly built muscles and her superhero skills when Captain Marvel opens wide this Friday, March 8.