The Invisible Man: Elisabeth Moss In Talks For Lead Role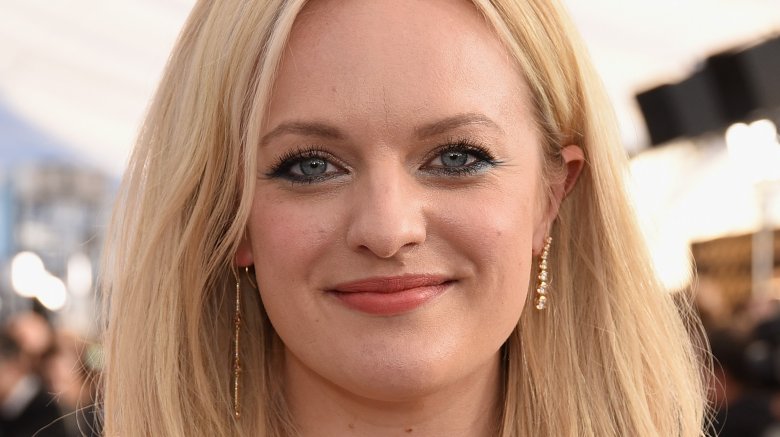 Getty Images
The Invisible Man won't be pulling a disappearing act after all. 
The Handmaid's Tale's Elisabeth Moss is reportedly in talks to lead the film from Universal Pictures and Blumhouse Productions, with originally attached star Johnny Depp no longer involved in the project, according to Collider.
In recent months, the fate of the long-gestating project had been decidedly up in the air, as Universal's plans for an interconnected so-called "Dark Universe" based on their classic movie monster properties were unceremoniously scrapped after the resounding failure of 2017's Tom Cruise starrer The Mummy, which was to have been the inaugural entry. That film failed to wow audiences and left critics cold, resulting in the studio's entire announced slate of films intended for their cinematic universe being thrust into limbo. Previously announced entries included Depp's Invisible Man, an updated take on Dr. Jekyll and Mr. Hyde starring Russell Crowe, and a Bride of Frankenstein feature with Javier Bardem attached.
But in January, it was reported (via Bloody Disgusting) that Blumhouse Productions — that ever-reliable purveyor of low-budget, high-yield fright flicks responsible for such recent classics as Jordan Peele's Get Out and last year's Halloween — had swooped in to help Universal salvage the properties. With the production house applying their tight-budget aesthetic, Universal can at least avoid a repeat of the Mummy boondoggle, which saw the studio lose a ton of money despite the flick grossing over $400 million dollars at the worldwide box office. 
Stepping into the director's chair for The Invisible Man will be none other than Leigh Whannell, co-creator of the highly profitable Saw and Insidious franchises and director of last year's critically acclaimed sci-fi/horror hit Upgrade, who will be working from his own script. With Whannell locked in, Blumhouse is apparently wasting no time getting the engine running on the project once more, and the casting of Moss can only be seen as a promising development.
The actress has brought a soulful, fiery presence to the part of Offred in The Handmaid's Tale, Hulu's smash series based on the dystopian novel by Margaret Atwood, and the role has sent her stock into orbit; while she will return for season 3, she'll soon be all over the big screen, as well. Later this month, she'll be featured in Us, Peele's long-awaited sophomore directorial effort; in April, she'll lead the '90s-set rock drama Her Smell, and in August, she'll join Tiffany Haddish and Melissa McCarthy in the ensemble gangster picture The Kitchen. 
It's unclear whether her casting means that the revamped Invisible Man will actually be a gender-swapped Invisible Woman, but regardless, her talents line up well with Blumhouse impresario Jason Blum's vision for the film. Speaking with Collider last month, Blum had this to say about the project: "The Blumhouse version of The Invisible Man, it's a lower-budget movie. It's not dependent on special effects, CGI, stunts. It's super character-driven, it's really compelling, it's thrilling, it's edgy, it feels new. Those were all things that felt like they fit with what our company does. And it happened to be an Invisible Man story, so it checked both boxes. And we responded to it because I think Leigh is just an A+ director."
He also related that Blumhouse intends to make sure they get The Invisible Man just right before setting their sights on any more of Universal's properties, and today's news indicates that he wasn't just whistling Dixie. Moss will bring rising star power and acting chops galore to the film, and with Whannell starting to gather serious momentum as a writer/director, Universal and Blumhouse just might have found the right formula to bring the Dark Universe back from the dead.
No release date has been set for The Invisible Man, but with casting having begun and judging by Blumhouse's typical production schedule, we can expect the flick to hit screens as soon as early next year. We'll keep you apprised of developments as they occur.