Gorgeous Artwork Imagines Daniel Radcliffe As The Next Wolverine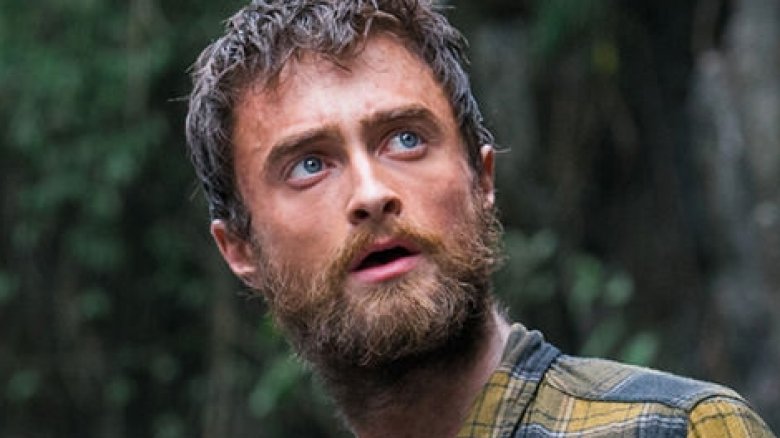 From Harry Potter to arguably the hairiest member of the X-Men team. 
Ever since The Walt Disney Company announced its plans to acquire the majority of studio 20th Century Fox's assets in a $71.3 billion merger set to be completed in the early months of 2019, one question that has been on every superhero fan's mind is whether or not Marvel Studios, which answers to parent company Disney, would recast the X-Men. After all, Disney's purchase of Fox does include the entire slate of mutants who will soon join the Marvel Cinematic Universe — including such favorites as Cyclops, Legion, Storm, Deadpool, Beast, and, perhaps the most adored of the whole bunch, Wolverine. 
Curiosity turned to foaming-at-the-mouth excitement when longtime X-Men film franchise producer Lauren Shuler Donner revealed earlier this month that Marvel Studios president Kevin Feige would start scouting for a younger actor to play the next Wolverine as soon as the Disney-Fox merger goes through, which will see him inherit the X-Men franchise. 
As odd as it sounds off the bat, social media frequenters are unironically loving the idea of Harry Potter series star Daniel Radcliffe stepping up to portray the new Wolverine, assuming the mantle that Australian actor Hugh Jackman did from 2000 until 2017, when the adamantium-clawed mutant bit the bullet in James Mangold's gritty superhero flick Logan. 
Piggy-backing off the chatter, digital artist BossLogic created stunning artwork imagining what Radcliffe could look like as the hard-bitten, nearly indestructible hero. The artwork, depicted below and originally uploaded to BossLogic's Twitter account, shows Radcliffe sporting a "wife-beater" tank top and a silver dog tag necklace, a thick beard that takes over his jaw and neck, lush hair that appears almost like a coat of fur, and those signature adamantium claws. Seen on Radcliffe's face are a single gash slashing his cheek and a scar in the shape of a lightning bolt, a cheeky wink to the actor's iconic role as the Boy Who Lived. 
Though there's really no predicting which actor Feige and the brass at Marvel will end up tapping to take over as the next Wolverine in a Marvel-backed X-Men movie, and no one involved at either Marvel or Fox has commented on the legitimacy of the Radcliffe-as-Wolverine rumors, the entire situation actually started as a joke. 
The idea gained popularity after Radcliffe participated in a Wired Autocomplete Interview, an interview series in which celebrities answer the web's most-searched questions, while promoting his upcoming project Miracle Workers, the TBS comedy series based on What in God's Name by Simon Rich. After answering questions like what Hogwarts house he belongs to (Gryffindor, of course), which Harry Potter film was his favorite (it's a tie between The Order of the Phoenix and the second part of The Deathly Hallows), and whether he is on social media (he isn't because he can't trust himself not to fight with people on Twitter), Radcliffe tackled the query of whether he is the new Wolverine. 
"There's gonna be a new Wolverine movie in which it starts off with Hugh Jackman being put into a hot wash. And then when he comes out, it's me," the actor answered, making a joke about how he looks like a shrunken-down version of Jackman. "So yes, I'm very happy to announce that here."
The context of the Wired Autocomplete Interview and Radcliffe's jovial tone made his answer seem like total farce, but comic book fans were quick to ponder whether the Harry Potter alum was telling the truth. And surprisingly, a lot of people were down for it, with a vast majority of Twitter users arguing that Radcliffe would simply need to bulk up before formally joining the X-Men movie world. 
"That could work," one wrote in response to a video of Radcliffe's Wired Autocomplete Interview. "Give him a year of protein shakes, growth hormone, steak, creatine, testosterone injections, chicken, rice, trained by The Mountain in Iceland, and also eat lots of crumpets... yeah that would work. It's doable. That would be awesome."
Another added that if British actor Tom Holland can play the American superhero Spider-Man, there's nothing stopping England-born Radcliffe from portraying Wolverine. "I mean, I don't see why he couldn't. If a Brit can convincingly play Spider-Man, why not Wolverine," they tweeted. "Just have him bulk up and grow mutton chops and you're good to go."
A few fans who live and die by comic book accuracy even noted that Radcliffe might be better suited than Jackman ever was in one regard: Wolverine is 5'3" tall, while Radcliffe is 5'6" and Jackman is a staggering 6'2". 
Sadly, though, what began as a joke remains just that. Radcliffe has since come forward to clarify his statements and make it crystal clear that he isn't playing Wolverine — no confirmation from Disney or Fox needed. 
Speaking to IGN for a recent interview discussing Miracle Workers, Radcliffe shared, "This is what happens when you make jokes. Wouldn't it be great if you could just start casting yourself in things by just saying them in interviews? So I guess people have been asking something about me and Wolverine, and I made a joke about [playing] Wolverine after being in a hot wash, like I'd been shrunk in a hot wash, and the internet seems to think that I was putting that out there on my dream board cosmic ordering system."
Someone still on Team Radcliffe for Wolverine is Geraldine Viswanathan, the actor's Miracle Workers co-star who is starring alongside Jackman in the forthcoming feature Bad Education. 
Viswanathan told Radcliffe, "You should do that, though — a comedy where Wolverine has gone through the wash." The actor agreed, "A comedy where Wolverine has got tiny? And now I'm not as equipped to fight but I'm still really sharp? That would be great."
When Viswanathan suggested that Radcliffe's iteration of Wolverine be "like a little baby wolf," Radcliffe ran with the idea. "Baby Wolf, we've got a title!" he laughed. "'Daniel Radcliffe is... Baby Wolf!' I'd actually be really happy with that."
All wisecracks and witticisms aside, Radcliffe reiterated that he definitely isn't taking over from Jackman. 
"I don't think we have helped the issue with this interview. All I'm doing now is thinking of taglines. But there's no truth in it," he said. At the end of the interview, he did cast a net out to anyone interested in making Baby Wolf a real thing: "If some super talented writer wants to write Baby Wolf and turn it into a massive franchise, I'm in."
So, there you have it, guys and gals: as cool as Radcliffe looks as Wolverine and as close in height as he is to the famous comic character, he won't become the man behind the mutant. Disney and Marvel have a lot of work to do in testing actors for the coveted role, and whomever the lucky lad that ends up scoring the gig is, they'll have huge shoes to fill. But hey, if the internet didn't hate the thought of Daniel "Baby Wolf" Radcliffe rising to serve as the next Wolverine, it seems people are open any actor wearing the claws down the line, so long as they can act their butt off and don't mind chugging protein shakes as part of a pre-production prep routine.