Friends To Join Warner Media Streaming Platform, Could Leave Netflix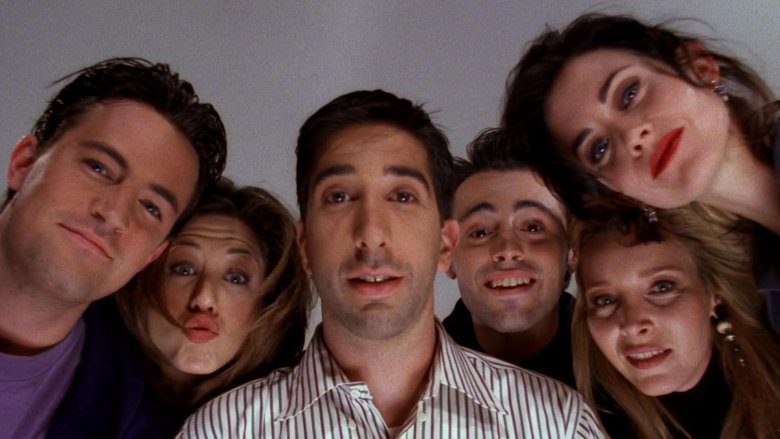 We would say no one told you life was going to be this way, but they kind of did. 
Roughly two months after reports suggesting that the beloved sitcom Friends would be leaving Netflix on the first day of 2019 began circulating the web, talk that Netflix chief content officer Ted Sarandos quickly shot down as hearsay at the time, the narrative has taken a shift. 
TBS and TNT president Kevin Reilly revealed during the Television Critics Association winter press tour that Warner Bros.' most successful television series and films — and this, of course, includes Friends – will ultimately join Warner Media's streaming platform, and that there's a very real possibility the series will depart from Netflix for good sometime in the future. 
"I think you can expect [that] the crown jewels of Warner will ultimately end up on our new service. Pulling it away [from Netflix]? It's certainly something we're willing to do," said Reilly (via Deadline). 
The reason why Friends (a Warner Bros. Television production) would end up on Warner Media's soon-to-launch direct-to-consumer streaming service (that materialized after AT&T acquired assets from HBO, Turner, and Warner Bros. in 2018) is simple: it isn't exactly the wisest decision to keep one of Warner Bros. TV's biggest series in history on a platform that isn't the company's own, while also including it in Warner Media's content catalogue at the same time. 
As Reilly explained, "I think for the most part, sharing destination assets like that is not a good model to share — my belief is that they should be exclusive."
While Reilly didn't explicitly mention Friends in his comments, it's clear that his mention of "the crown jewels of Warner" include the David Crane and Marta Kauffman-created show. Discussions of whether or not Friends would jump ship and swim away from Netflix have been ongoing for months now, really heating up at the beginning of December 2018 and gaining more traction when AT&T CEO Randall Stephenson remarked at the UBS media conference that Netflix's $100 million deal for the streaming rights to Friends for 2019 didn't put any constraints on what Warner Media could do with the series. This means that Friends, which will stay on Netflix at least until the end of this year, can stream on Warner Media at the same time it does on Netflix, as Stephenson detailed. 
Reilly doesn't feel that is a smart idea — and we see where he is coming from. To have the same show available to watch on two separate platforms, one of which is arguably the king of streamers, creates tension and competition where there shouldn't be. There's already enough competitiveness between sites like Netflix and Hulu, Hulu and Amazon Prime, Amazon Prime and HBO Now, and a whole host of others (including rising platforms DC Universe and Disney+). Really, there isn't room for any more inter-streamer fights.
It sounds like the minds behind Warner Media's streaming platform have their hearts set on not sharing big-ticket titles from Warner Bros. HBO, and Turner with other sites. Taking series like Friends away from Netflix creates a sense of exclusivity around the upcoming Warner Media streamer, which will thus drive potential subscribers to the site in order to binge-watch the series again and again. This will likely be frustrating for those who prefer Netflix over other steamers or those who are subscribed only to that one streaming site, but honestly, how many of us out there have ponied up a monthly payment to a streamer for the sole purpose of catching up on one single show? (We've done it with Brooklyn Nine-Nine and Killing Eve on Hulu, Sharp Objects on HBO Now, and The Marvelous Mrs. Maisel on Amazon Prime.) Friends could very well become the face of Warner Media's streaming platform, drawing in viewers in droves. 
Warner Media is clearly ready to claim ownership over the series that is rightfully its property, but it remains to be seen whether Netflix will fight back. All is fair in love, war, and smelly cats.