Netflix's Wednesday Gets Update On Season 2 Filming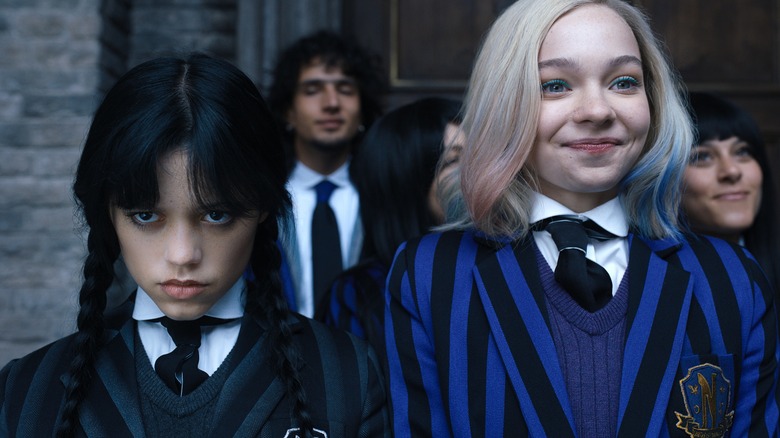 Netflix
Netflix landed itself another smash hit after the streamer greenlit the YA comedy-horror spin-off "Wednesday." While "The Addams Family" wasn't exactly the world's biggest franchise prior to the spin-off, the massive success of the new series, and specifically its performers, went on to prove that it's never too late for an IP like this to reenter the pop culture zeitgeist. While details about the show's upcoming Season 2 have been scant, Deadline has revealed that Season 2 is set to be filmed in Ireland. This news reportedly comes from insider sources, who also let slip that Season 2 of "Wednesday" could begin filming as early as April 2024.
Still, it's the change in locale that seems to be the biggest news here. After all, the moody Romanian shooting location gives Season 1 of "Wednesday" much of its sense of mystery, darkness, and dread — features that were important to the success of the series.
As "Wednesday" fans will likely recall, Season 1 of "Wednesday" sees several key characters dead. Still, even more pivotal than the deaths of Larissa Weems (Gwendoline Christie), Valerie Kinbott (Riki Lindhome), Marilyn Thornhill (Christina Ricci), and Tyler Galpin (Hunter Doohan) is the fact that Nevermore Academy, where the majority of the season takes place, is also destroyed.
What does the new location mean for the hit series?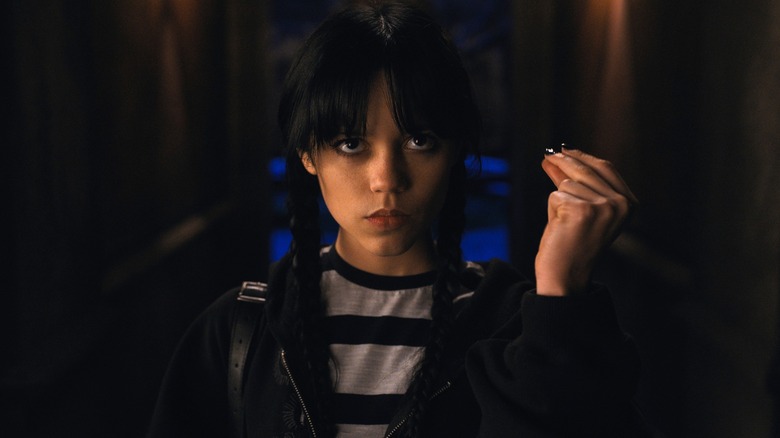 Netflix
This may leave many fans wondering where the show goes from here. While it's been confirmed that Jenna Ortega and Emma Meyers will be returning to reprise their roles as Wednesday Addams and Enid Sinclair, no other cast members have definitively been set to come back for Season 2 of the series.
As for where Season 2 will take place in the world of "Wednesday," that's still anyone's guess. Creators Alfred Gough and Miles Millar hinted there could be more members of the Addams family showing up in the next season, which suggests that it could be set around the Addams family mansion, a vital locale, but that might lead to a cut in most of Nevermore's Season 1 characters.
With this in mind, the series may opt to have its central characters move on to a different school or some other kind of academic institution. Either way, though, fans who wanted the show to be a little more creepy and kooky can at least rest assured that there will be more horror and fewer love triangles this time around, even if Ireland may be a bit sunnier than the Balkans.