Disney To Continue Making R-Rated Deadpool Movies, Could Produce Other R-Rated Projects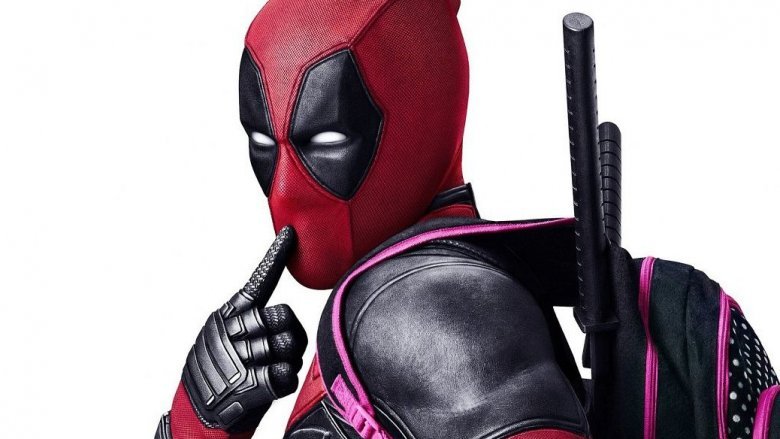 Looks like there's space for swears, F-bombs, and over-the-top vulgarity in the House of Mouse. 
During The Walt Disney Company's Q1 earnings call earlier this week, CEO Bob Iger indicated that once Disney officially acquires 20th Century Fox in the long-talked-about merger, the studio will continue making R-rated Deadpool movies. Down the line, the otherwise squeaky-clean, ultra-family-friendly company could dip its toes even further into darker waters — green-lighting other projects that carry the same adult rating (and the violence, nudity, and mature themes) that the Deadpool film franchise does.
"We see that there is certainly popularity amongst Marvel fans for the R-rated Deadpool films," said Iger. "We're going to continue in that business and there might be room for more of that."
The news comes courtesy of Ashley Rodriguez, media and marketing reporter at digital news outlet Quartz, who relayed Iger's statements in a post on Twitter. Variety corroborated the report.
Iger also noted that Disney will make a concerted effort to market any future Deadpool films and other R-rated movies under the Disney and Marvel banners in a very particular way. The studio will take every necessary step to ensure it is "carefully branding" those types of projects to its audiences, so Disney is "not in any way confusing the consumer." 
This suggests that, should Disney follow through on this tease of potential R-rated pics outside of the Deadpool series, the films won't feel like standard Disney fare such as Frozen or Aladdin or The Lion King (not that anyone was really expecting a violent new take on an animated classic). Likewise, they may not perfectly align with past Marvel Cinematic Universe installments like the Captain America trilogy, the Avengers films, or the Thor movies.
Will this complicate how easily Ryan Reynolds' Merc with a Mouth enters the MCU to join his fellow Marvel comic characters? It could, particularly if Disney aims to maintain everything the leather-clad anti-hero is known for — the meta humor, the fourth-wall-breaking, the many jokes involving human anatomy — in his own movie series while still preserving the existing tone of the MCU that's mostly straightforward and a lot less silly in comparison. 
However, Iger's comments do offer fans worried about Deadpool's fate in the new Disney-Marvel some major relief. 
As details of its merger with Disney were being worked out, Fox released a PG-13 cut of Deadpool 2 entitled Once Upon a Deadpool. Reportedly, the studio chose to edit the film, adding in a framing story inspired by The Princess Bride and featuring Fred Savage as Deadpool's kidnapping victim, and roll it out in a limited engagement over the 2018 holiday season in order to gauge audiences' responses to a more toned-down Wade Wilson. Once Upon a Deadpool managed $6.1 million during its run (the original R-rated Deadpool 2 took in $785.9 million globally), but failed to stir up praise from fans or critics, many of whom simply felt that the "PG-13 re-working ... does not feel like the Deadpool we know and love." Clearly, what the people want from Deadpool is raunchy, R-rated rambunctiousness — and nothing else.
As for what those other R-rated projects possibly coming out of Disney might be, there's plenty of room to explore, particularly with the other superheroes moving from Fox to Marvel. Perhaps we'll get to see a Doctor Doom solo flick, a standalone centered on the Alpha Flight team, or even a gritty new franchise all about a young Wolverine. Marvel Studios president Kevin Feige will reportedly select a new actor to portray Wolverine, someone younger than OG star Hugh Jackman was when he originated the character for film back in the early 2000s. 
Like we touched on before, Disney likely won't spin one of its standing properties or classic films into R-rated territory (unless viewers for some reason want to see Disney princesses rattling off NSFW one-liners), so the collection of characters it's buying from Fox is the studio's best resource for potential R-rated movies. This will, of course, include the X-Men — but all current X-films in development at Fox are now on hold until the merger goes through. 
As X-Men franchise producer Lauren Shuler Donner previously explained, "Everything is on hold since Disney took over. I, frankly, took a step back after Deadpool, so I wasn't front and center, at all, for Apocalypse or New Mutants or Simon Kinberg's Dark Phoenix. He took over, but these were things that I put in place. With Gambit, certainly, it's too bad that it's taking so long because I really wanted to see that. It's such a great character. But, let's see. Let's hope so. Right now, it's all in Disney's hands. We don't know what they're gonna do. Now, it goes to Kevin Feige, who was my protégé ... I do trust him, not only based on knowing him and knowing how he knows the story so well, but on pure evidence. With his movies, there's not a bad one in the bunch. He'll figure it out."
The Disney-Fox merger is expected to be completed early this year. From there, the Mouse House can get started on making big decisions regarding its future content slate, get started on a third Deadpool movie, and begin mapping out plans for more mature movies.