The Twilight Zone Revival Adds Ike Barinholtz, Taissa Farmiga, And More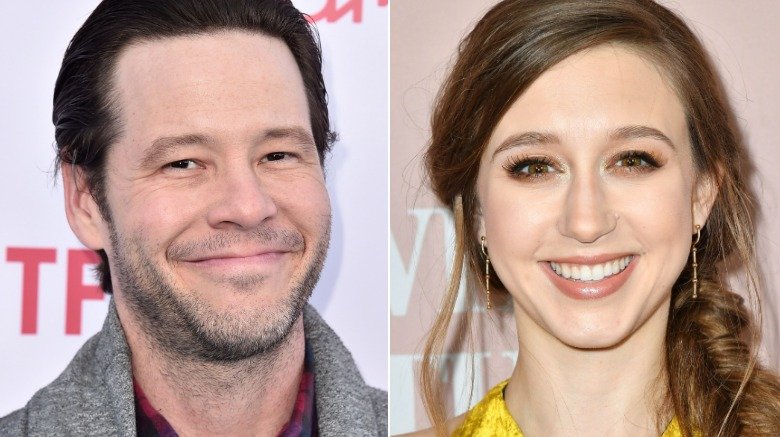 Getty Images
A smattering of stars are entering the dimension as vast as space and as timeless as infinity, the middle ground between light and shadow, between science and superstition. 
Deadline has confirmed that The Oath and Blockers actor Ike Barinholtz and The Nun actress Taissa Farmiga have joined the cast of CBS All Access' revival of The Twilight Zone. 
Not only that, but Better Call Saul star Rhea Seeborn, The Deuce actor Luke Kirby, and A Christmas Horror Story star Percy Hynes-White will also appear on the series. All five are slated to appear on an upcoming episode of the new Twilight Zone, hosted and narrated by Get Out and Us director Jordan Peele. 
CBS All Access didn't provide details on the characters Barinholtz, Farmiga, Seeborn, Kirby, and Hynes-White will portray on The Twilight Zone. 
Their casting comes after John Cho, Kumail Nanjiani, Adam Scott, Jessica Williams, Greg Kinnear, Sanaa Lathan, Jacob Tremblay, Erica Tremblay, DeWanda Wise, Steven Yeun, Lucinda Dryzek, Jefferson White, and Jonathan Whitesell joined the Twilight Zone revival ranks. 
We know a few specifics about these actors' ties to the series — like that Lathan will appear on an episode entitled "Rewind," Scott is set for a remake of the original "Nightmare at 20,000 Feet" episode now named "Nightmare at 30,000 Feet, Yeun and Kinnear will lead an episode titled "The Traveler," and Cho, Tolman, and the two Tremblays are expected to star on an episode called "The Wonderkind." A past report from Deadline noted that Dryzek, White, Wise, Williams, and Whitesell will appear on the same episode. 
Clearly, CBS All Access isn't playing around with its Twilight Zone revival. The network has added serious star power to the series, starting by selecting Peele to shepherd the dang thing and continually tapping big, bright actors to fill its roster. Described as a modern reimainging of the original Twilight Zone that ran from 1959 to 1964, the new take is coming together as one of the most intriguing new shows of 2019. Now that five more stars are on board, hype is only going to grow. 
Story information is scarce for now, but the closer The Twilight Zone gets to premiering later this year, the more details CBS All Access should release. Check back with Looper for updates on the show as they become available.