Ghostbusters 3, Morbius Score Official Release Dates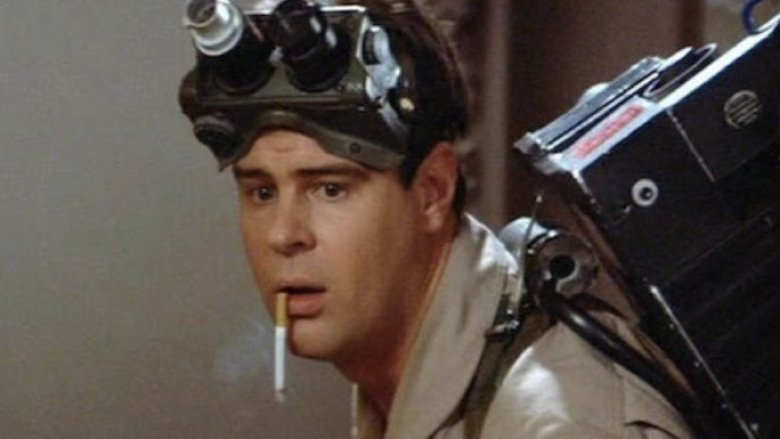 Sony has made some big moves in shaping up its future film release schedule. 
Per Deadline, the studio dated both Jason Reitman's forthcoming Ghostbusters sequel (tentatively titled Ghostbusters 3) and the Jared Leto-starring Marvel Comics film Morbius for release in the summer of 2020.
The third Ghostbusters movie, said to ignore the events of the Paul Feig-helmed all-female reboot that launched in 2016, will spook its way into cinemas on July 10, 2020. Three weeks to the day later, Morbius will arrive, aiming to dominate the box office on July 31, 2020. That date was previously saved for an unspecified Marvel movie; we now know that Sony had it bookmarked for Morbius, which has Daniel Espinosa on board as director and Matt Smith attached as a mystery character.
Elsewhere on Sony's content calendar, the World War II film Greyhound has moved from March 22, 2019 to May 8, 2020. This allows for the movie, starring Tom Hanks as Commander Ernest Krause, to fall on the 75th anniversary of Victory in Europe Day (better known as V-E Day), which marks the Allied Forces' acceptance of Nazi Germany surrendering its armed forces. Another Hanks-starrer, the Fred Rogers drama A Beautiful Day in the Neighborhood, will now open on November 22, 2019 rather than on October 18, 2019. This pushes the film into the Thanksgiving week frame that often proves beneficial to a project's profits. Sony is keeping its proverbial finger on an October 2, 2020 debut for another Marvel movie, presumably the sequel to Venom, considering the original opened on October 5, 2018.
July 2020 launch dates for Ghostbusters 3 and Morbius (and Sony stamping both pics with them so far in advance) indicate something big: Sony has a lot of faith in the two projects. There's little reason why Sony would select premieres smack dab in the middle of summer unless it felt Ghostbusters 3 and Morbius had the potential to serve as the studio's two best blockbusters for what's arguably the most crucial season at the box office. And that should instill confidence in those interested in the two films. 
Feig's Ghostbusters refresh suffered intense backlash from fans (who slammed it as a "feminist garbage-fire") and some harsh reviews from critics (who called it "too slavish when it nods to the original ... too flailing and flat when it strays from it" and "quick and dull and weightless"), and didn't perform as well at the box office as most expected it to. Where Morbius is concerned, many are worried that Leto will deliver in the upcoming film the same bizzaro performance he gave as the Joker in Suicide Squad – which is just one of many reasons the film could end up failing. Sony setting both up as its big summer 2020 releases suggests that Ghostbusters 3 may make up for the missteps of the Ghostbusters reboot, and that Leto as the biologist-and-biochemist-turned-blood-sucking-vampire Dr. Michael Morbius could be actually, genuinely entertaining. 
One more time in case you forgot: Ghostbusters 3 is due out on July 12, 2020. Morbius will follow quickly behind, opening in theaters on July 31, 2020.