Ghostbusters: Jason Reitman To Direct New Movie In Original Universe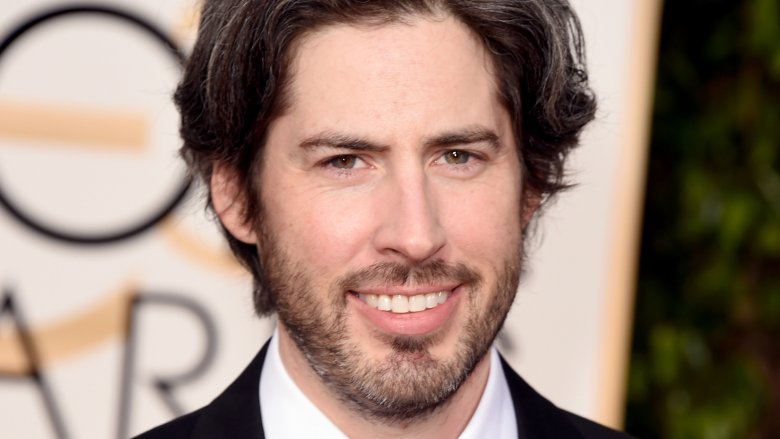 Getty Images
When you need someone to direct a new installment in your supernatural comedy franchise, who ya gonna call? Jason Reitman!
Entertainment Weekly announced on Tuesday that Reitman has officially boarded a brand-new Ghostbusters project, set to direct and co-write an upcoming film set in the original Ghostbusters universe. 
The film is scheduled for release in summer 2020, and studio Sony Pictures hopes to get production started within a few months from the time of this writing. 
Reitman's father, Ivan Reitman, directed the 1984 Ghostbusters movie that introduced the world to the ghost-fighting foursome Peter Venkman (Bill Murray), Raymond Stantz (Dan Akyroyd), Egon Spengler (Harold Ramis), and Winston Zeddemore (Ernie Hudson), who traversed New York City with proton packs on their backs, projector guns in their hands, and a determination to rid the city of paranormal creatures like Slimer, Gozer the Destroyer, Vinz Clortho the Keymaster, Zuul the Gatekeeper, and, of course, the Stay Puft Marshmallow Man. 
Said Reitman in a statement accompanying the news, "I've always thought of myself as the first Ghostbusters fan, when I was a 6-year-old visiting the set. This is the next chapter in the original franchise. It is not a reboot. What happened in the '80s happened in the '80s, and this is set in the present day."
Details on the film's plot weren't immediately available, as it's far too soon to talk about the script. (Reitman penned the screenplay alongside Gil Kenan, who directed Monster House and the 2015 Poltergeist remake.) As Reitman explained, "This is very early, and I want the film to unwrap like a present. We have a lot of wonderful surprises and new characters for the audience to meet." Sounds like Akyroyd wasn't lying when he said in November 2018 that the script for Ghostbusters 3 was already underway.
As for who these new characters might be, there's no telling. There remains the possibility that Murray, Akyroyd, and/or Hudson (Ramis sadly passed away in 2014) could appear in the new film in some capacity, but neither Reitman nor Sony have confirmed or denied anything to that effect. 
We do know, however, that Reitman's new Ghostbusters movie will be completely separate from the all-female reboot director Paul Feig rolled out in 2016. That film — which starred Kate McKinnon, Leslie Jones, Kristen Wiig, and Melissa McCarthy as four new Ghostbusters — ignited some serious anger in longtime franchise fans, many of whom regarded the reboot as an "all-female vehicle ... handed to these women on a silver platter for no other reason than to serve an agenda-pushing Hollywood, and that agenda is decidedly anti-man." A handful of critics also slammed the 2016 Ghostbusters movie, calling it "racist, man-hating mediocrity" and "an unwanted, hollow vessel, floating around as a sad, lifeless shadow of the past."
Thankfully, Reitman isn't amongst those who disparaged the reboot film so cruelly, despite ignoring the events of it for his Ghostbusters movie. Simply put, he appreciates the reboot for what it is but wants to get back to the OG universe, and that's his right as a filmmaker. 
"I have so much respect for what Paul created with those brilliant actresses, and would love to see more stories from them. However, this new movie will follow the trajectory of the original film," he shared, adding that he was completely obsessed with Ghostbusters growing up. (Fun fact: Reitman, his mother, and his sister were all part of the first Ghostbusters, portraying scared citizens running out of the "Spook Central" skyscraper. Sadly, though, their roles weren't included in theatrical cut of the movie.) 
"I love everything about it. The iconography. The music. The tone. I remember being on set and seeing them try out the card catalog gag for the first time when the library ghost makes them come flying out. I remember the day they killed Stay Puft and I brought home a hardened piece of foam that just sat on a shelf for years. I was scared there was a terror dog underneath my bed before people knew what a terror dog was," he stated. 
Reitman then noted that his taking-over of the Ghostbusters franchise from his father, who will serve as a producer on the new installment, feels right, as the the characters and stories have "occupied a piece of [is] heart for basically as long as [he] can remember."
Added Ivan Reitman, "It will be a passing of the torch both inside and out. It was a decision [Jason] had to come to himself. He worked really hard to be independent and developed a wonderful career on his own. So I was quite surprised when he came to me with Gil and said, 'I know I've been saying for 10 years I'm the last person who should make a Ghostbusters movie, but... I have this idea.' Literally, I was crying by the end of it, it was so emotional and funny."
An Oscar-nominated filmmaker himself, whom many will recognize for his directorial work on Tully and The Front Runner from this past year, Reitman clearly has the talent to go along with his passion. He broke out with his 2005 feature debut Thank You for Smoking, then continued to impress with films like the Academy Award-nominated coming-of-age film Juno and Up in the Air, which scored Oscar, BAFTA, Golden Globe, Producers Guild, USC Scripter Award, Writers Guild of America Award, and Directors Guild of America Award nominations. The impending Ghostbusters movie will mark Reitman's biggest project in terms of mainstream appeal and potential blockbuster status, and we have faith he can deliver. 
After the hullaballoo that happened with the Ghostbusters reboot, Reitman's Ghostbusters could appease scorned fans and set the franchise back onto calmer waters. We'll find out whether that pans out when the film arrives in summer 2020.