Matt Smith Cast In Jared Leto's Morbius The Living Vampire Movie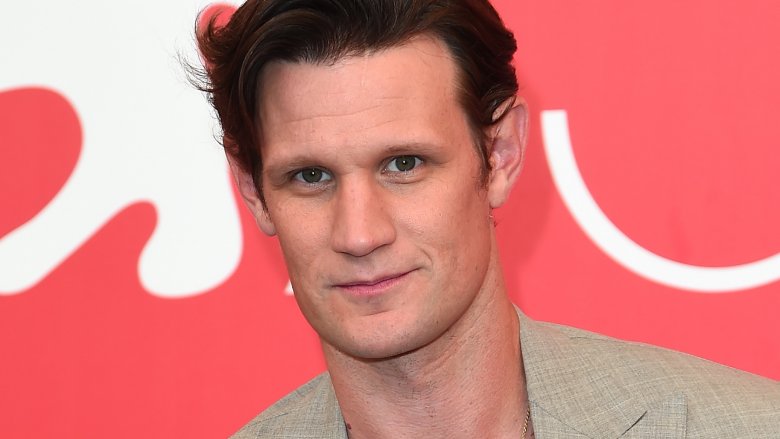 Getty Images
Matt Smith is joining the Marvel Comics movie world. 
Variety has reported that the British actor is in final negotiations to star in Sony's Morbius, the upcoming film based on the infamous Spider-Man villain Morbius the Living Vampire that stars Jared Leto in the title role. 
It remains unclear what character Smith will portray in the movie, though sources close to Variety noted that the role he is set to take on is a "major" one. 
From our vantage point, we can theorize that perhaps Smith might portray the rumored central antagonist in Morbius, Loxias Crown. Sony hasn't yet filled that role — only tapping Leto to lead as Dr. Michael Morbius, the biologist and biochemist who transformed into a bloodthirsty vampire after an experiment to cure his rare blood disease went horribly awry, and selecting Adria Arjona to portray Martine Bancroft, Morbius' fiancee who eventually becomes one of his first victims and metamorphoses into a vampire herself. 
Past reports claimed that Morbius would feature Emil Nikos, Morbius' closest friend and lab partner whom Morbius wound up murdering in a fit of bloodlust, and that he might be the main antagonist in the film, as character details published by That Hashtag Show in July 2018 noted that the villain in Morbius would be a friend of Morbius' who eventually "turns on him" post-transformation. Since then, THS released additional, updated information on the film, reporting that Nikos is going to be a part of Morbius but that the film iteration will be "be very different from his comic book counterpart" and that he isn't the villain. Instead, it's believed that "Michael Morbius will face off against his good friend, Loxias Crown."
For those unfamiliar with Loxias Crown, he doesn't actually appear in the Marvel Comics by that name. It stands to reason that Sony could be, if the studio really is including Loxias Crown in Morbius, introducing a new iteration of the villain Crown, later known as Hunger. He came into contact with Morbius when he paid a visit to hematologist and molecular biologist Dr. Andrea Janson, who was working to help reverse Morbius' vampirism. Throughout the comics, Crown/Hunger has been an adversary to both Morbius and Spider-Man. And if the enemy of one's enemy is their friend, maybe Sony will depict Morbius and Crown as best pals at one point in time. 
According to Morbius producer Avi Arad, the film is scheduled to begin principal photography as early as February — just a week out from the time of this writing. It's interesting that Sony is apparently still establishing the main cast for Morbius this close to the start of production. Smith's involvement doesn't necessarily indicate that Sony will end up pushing Morbius back a month or so to allow more time to prepare for filming, but it's worth considering as a possibility. 
With two A-list stars like Leto and Smith (who recently wrapped his final turn as Prince Philip on Netflix's The Crown) and rising actress Arjona (known for her role in Pacific Rim: Uprising) attached to Morbius, the film could turn out wonderfully. Sure, there are still a few things we're worried about with regard to the character's recognizability, the potential for things to take a turn into the cheesy, and the possibility that Morbius could mess up Sony's expanding Spider-Verse, but maybe those concerns will be laid to rest as we learn more about Morbius in the coming months. 
Sony doesn't have a release date set for Morbius. Daniel Espinosa directs the film from a script by Burk Sharpless and Matt Sazama.