Directors Guild Awards 2019: Donald Glover, Bill Hader Among TV Nominees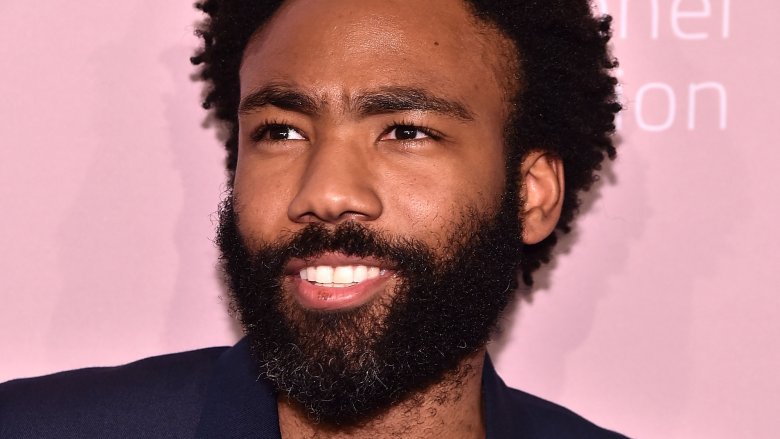 Getty Images
The Directors Guild of America has released its complete list of television nominees for 2019.
The list features a number of familiar faces, along with some noteworthy newcomers. HBO came out on top among all networks with eight nominations; Netflix is close behind with seven, including three for A Series of Unfortunate Events, the most of any single series. Other networks honored included CBS with five nominations, NBC with four, and Amazon, FX, and Showtime with three apiece.
The comedy category will be of particular note this year, as the extremely buzzworthy series The Marvelous Mrs. Maisel scored two noms — one for Amy Sherman-Palladino, who took home an Emmy Award for the show's pilot last year (her second DGA nomination), and another for her husband David (his first). Also nominated in that category are pop culture titan Donald Glover (for the "FUBU" episode of his hit FX series Atlanta) and beloved comedian and SNL alum Bill Hader (for the premiere episode of HBO's dark comedy Barry).
The drama category features a couple of nominees best known for their comedy work. Arrested Development's Jason Bateman scored his first DGA nod for the Netflix series Ozark, while Anchorman's Adam McKay — who has recently delved into a more topical brand of comedy with features like The Big Short and Vice — picked up his first for the HBO series Succession. In the same category, helmer Daina Reid handed Hulu its only nomination this year for "Holly," the eleventh episode of the second season of the streamer's hit drama The Handmaid's Tale.
Movies for Television and Limited Series is another category that looks to be hotly contested this year, with Jean-Marc Vallée (who scored a win last year for Big Little Lies) picking up a nod for the HBO original miniseries Sharp Objects. His formidable competition includes Cary Joji Fukunaga (previously nominated for the first season of True Detective) for Netflix's Maniac, feature film veteran Barry Levinson (Good Morning, Vietnam) for HBO's Paterno, and Zoolander funnyman Ben Stiller for Showtime's Escape at Dannemora.
The DGA will also be handing out some notable special awards this time around. Don Mischer, who is serving as the DGA Awards' chair for the second consecutive year, will be receiving its coveted Lifetime Achievement Award. Name a huge event telecast, and the chances are good that Mischer has been at the helm at least once; he's handled Academy Award ceremonies, Super Bowl halftime shows, Olympics broadcasts, and Presidential inaugurations. The FX network has also been honored with the Guild's Diversity Award, which has only been bestowed on five previous occasions.
According to Deadline, the Guild's list of nominees for feature films is expected to be revealed tomorrow. The awards will be handed out on February 2, 2019; you can check out the complete list of television nominees below.
Outstanding Directorial Achievement in Dramatic Series
Jason Bateman, Ozark — Episode "Reparations" (Netflix)
Lesli Linka Glatter, Homeland — Episode "Paean to the People" (Showtime)
Chris Long, The Americans — Episode "START" (FX)
Adam McKay, Succession — Episode "Celebration" (HBO)
Daina Reid, The Handmaid's Tale — Episode "Holly" (Hulu)
Outstanding Directorial Achievement in Comedy Series
Donald Glover, Atlanta — Episode "FUBU" (FX)
Bill Hader, Barry — Episode "Chapter One: Make Your Mark" (HBO)
Hiro Murai, Atlanta — Episode "Teddy Perkins" (FX)
Daniel Palladino, The Marvelous Mrs. Maisel — Episode "We're Going to the Catskills!" (Amazon)
Amy Sherman-Palladino, The Marvelous Mrs. Maisel — Episode "All Alone" (Amazon)
Outstanding Directorial Achievement in Movies for Television and Limited Series
Cary Joji Fukunaga, Maniac (Netflix)
David Leveaux and Alex Rudzinski, Jesus Christ Superstar Live in Concert (NBC)
Barry Levinson, Paterno (HBO)
Ben Stiller, Escape at Dannemora (Showtime)
Jean-Marc Vallée, Sharp Objects (HBO)
Outstanding Directorial Achievement in Variety/Talk/News/Sports — Regularly Scheduled Programming
Paul G. Casey, Real Time with Bill Maher — Episode "#1633" (HBO)
Sacha Baron Cohen, Nathan Fielder, Daniel Gray Longino, and Dan Mazer, Who is America? — Episode "#102" (Showtime)
Jim Hoskinson, The Late Show with Stephen Colbert — Episode "#480" (CBS)
Don Roy King, Saturday Night Live — Episode "Adam Driver, Kanye West" (NBC)
Paul Pennolino, Last Week Tonight with John Oliver — Episode "Episode 502 — Italian Election"
Outstanding Directorial Achievement in Variety/Talk/News/Sports — Specials
Louis J. Horvitz, The 60th Grammy Awards (CBS)
Tim Mancinelli and Glenn Clements, The Late Late Show Carpool Karaoke Primetime Special 2018 (CBS)
Beth McCarthy-Miller, Bill Maher: Live from Oklahoma (HBO)
Marcus Raboy, Steve Martin & Martin Short: An Evening You Will Forget for the Rest of Your Life (Netflix)
Glenn Weiss, The 72nd Annual Tony Awards (CBS)
Outstanding Directorial Achievement in Reality Programs
Neil P. DeGroot, Better Late than Never — Episode "How Do You Say Roots in German?" (NBC)
Eytan Keller, Iron Chef Gauntlet — Episode "Episode 201" (Food Network)
Patrick McManus, American Ninja Warrior — Episode "Miami City Qualifiers" (NBC)
Russell Norman, The Final Table — Episode "Japan" (Netflix)
Bertram van Munster, The Amazing Race — Episode "It's Just a Million Dollars, No Pressure" (CBS)
Outstanding Directorial Achievement in Children's Programs
Allan Arkush, A Series of Unfortunate Events — Episode "Hostile Hospital, Part 1" (Netflix)
Jack Jameson, Sesame Street — Episode "When You Wish Upon a Pickle: A Sesame Street Special" (HBO)
Greg Mottola, The Dangerous Book for Boys — Episode "How to Walk on the Moon" (Amazon)
Barry Sonnenfeld, A Series of Unfortunate Events — Episode "The Vile Village: Part 1" (Netflix)
Bo Welch, A Series of Unfortunate Events — Episode "The Ersatz Elevator: Part 1" (Netflix)