Aquaman Set To Demolish Justice League's Box Office Take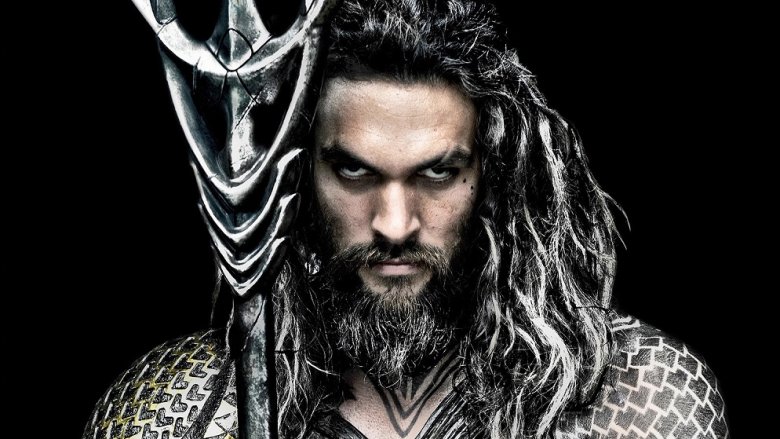 DC / Warner Brothers
The unlikeliest of heroes is starting to look like the savior of the (DC Extended) Universe.
Following a $72 million dollar North American opening weekend, Aquaman has charged past the $600 million dollar mark at the worldwide box office. As reported by Deadline, its current $629.5 million dollar global take is rapidly approaching the $658 million dollar total achieved by the 2017 team-up flick Justice League — in which Jason Momoa's half-human, half-Atlantean warrior was formally introduced — during its entire theatrical run.
Aquaman has been bolstered by a stellar overseas performance, beginning its international run a full two weeks before its stateside debut. In China, where the film has become Warner Brothers' biggest money-earner ever, it's been granted an extended run after absolutely cleaning up to the tune of $246 million dollars; the flick will remain in theaters up until the Chinese New Year, virtually unheard of for a December release. Its North American run has been nothing to sneeze at, either. It has run roughshod over formidable competition, including the well-reviewed Transformers spin-off Bumblebee and the family-friendly holiday crowd-pleaser Mary Poppins Returns, to amass a $137 million dollar domestic total. It enters its second weekend with virtually no new wide releases to provide competition, and its impending release in Italy and Japan looks to further pad its total.
When all is said and done, Aquaman could very well breach the $800 million dollar mark worldwide, which would go a long way toward righting the ship that was so violently tossed about by the failure of Justice League. That film, in stark contrast to Marvel Cinematic Universe team-ups like the Avengers movies and Captain America: Civil War, shocked observers by posting the lowest worldwide gross of any film the DCEU has offered thus far. Despite a few bright spots — notably Gal Gadot's Wonder Woman, whose solo vehicle earlier in the year was critically adored — the film was dragged down by a lurching tone and half-baked story, leaving fans fearful that Aquaman would follow suit. But director James Wan sidestepped any potential pitfalls by bringing a fresh take, eye-popping production design, and a carefully crafted mythology to the origin story of the Wet Warrior (a term that we just now coined, hold your applause), and audiences have rewarded him by throwing all of their money at the picture, although critics have been slightly more divided.
Also a huge factor in the film's success: Momoa, who clearly has a blast with the role and whose biracial background subtly informs his portrayal of a hero who has been rejected all his life by Atlanteans and land-dwellers alike. He's also helped the flick to score with female audiences; while Wonder Woman accomplished this by giving women a badass hero of their own, Aquaman was able to rope in the same crowd by virtue of what Deadline succinctly pinned down as "the hunk factor."
It all adds up to a rousing success for Warner Brothers and DC, who have wisely scrapped the grim and dour tone of earlier DCEU entries Man of Steel and Batman V. Superman: Dawn of Justice in favor of a more lighthearted approach, one that promises audiences what those much-maligned films failed to deliver: fun. With next year's amazingly silly-looking Shazam! and the in-development Plastic Man set to continue that trend, it looks like there just may be life in the franchise yet. Heck, Warner Brothers has already accomplished the near-impossible by turning Aquaman from a pop-culture punchline into a box office smash; we can hardly wait to see what rabbits the studio pulls out of its hat next.