Upcoming Pixar Feature Onward Scores Tom Holland, Chris Pratt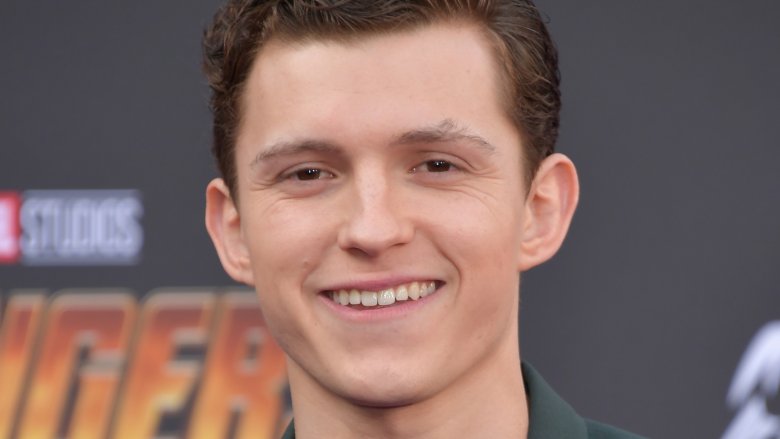 Getty Images
Pixar is moving upward and Onward, with an assist from a pair of Marvel greats. 
The venerable animation house's next feature after Toy Story 4 will feature Tom Holland and Chris Pratt, both known for bringing heaping helpings of levity to their roles in the Marvel Cinematic Universe. According to Deadline, the cast will also include Octavia Spencer (The Shape of Water, Gifted) and Julia Louis-Dreyfus of Seinfeld fame.
Onward will be co-written and directed by Dan Scanlon (Monsters University), who revealed that the film will be a heartfelt coming-of-age story while still giving away next to nothing in terms of its plot. "At Pixar we try to create stories that come from some kind of personal truth," he said. "This film was inspired by my own relationship with my brother." He elaborated ever-so-slightly that the story sprang from his childhood and his lifelong need to find a connection to his father, who died when Scanlon was very young. He called the movie "a mix of the fantastic and the everyday," featuring "elves, sprites and pretty much anything that would be on the side of a van in the '70s."
Pixar was fortunate to secure the services of Holland, who has been keeping up a superhuman work schedule befitting his MCU alter-ego, Peter Parker/Spider-Man. In addition to Onward, the young actor has no fewer than six films listed on his IMDb page as currently being in post-production, pre-production, or currently filming. Among these are the highly anticipated MCU entries Avengers: Endgame and Spider-Man: Far From Home, as well as the Charlie Kaufman-penned Chaos Walking and the long-awaited big screen adaptation of the iconic video game series Uncharted, in which he'll star as globetrotting adventurer Nathan Drake.
Pratt, who rocketed to the top of Hollywood's A-list after appearing as Peter Quill/Star-Lord in Marvel's Guardians of the Galaxy series, has been similarly busy. He'll be reprising his voice role as the irrepressibly upbeat Emmet (and also taking on the secondary part of the hilariously named "galaxy-defending archaeologist, cowboy and raptor trainer" Rex Dangervest) in next year's Lego Movie 2: The Second Part; he's also set to appear in the Western drama The Kid, Vincent D'Onofrio's sophomore directorial effort, and in the as-yet untitled Jurassic World 3.
According to Pixar's blog, Onward will take place in a world where magic and fantasy are not just commonplace, but mundane. Holland and Pratt will portray "teenage elf brothers who set out on a journey together in the hopes of rekindling magic and spending one last day with their late father." This premise certainly sounds like it contains boundless potential for sly, winking humor and heartstring-tugging in equal measure, which as we all know is par for the Pixar course.
This news might fly a bit under the radar of fans who are understandably hungry for next year's Toy Story 4, which will arrive nearly a decade after the previous entry in that universally beloved series. But as awesome as that flick's recent trailer promises it will be, it's never too early to get psyched about a forthcoming Pixar project. The Cars series notwithstanding, the studio has simply represented the gold standard for animated features for over two decades, and if nothing else, the announcement of another film in the pipeline can be taken as an indication that it won't be slowing down anytime soon.
You've probably already marked your calendar for Toy Story 4's June 21, 2019 debut, but you'll want to get it out again; Onward has already been slated for release on March 6, 2020.