Toy Story 4: The Real Reason The Movie Was Delayed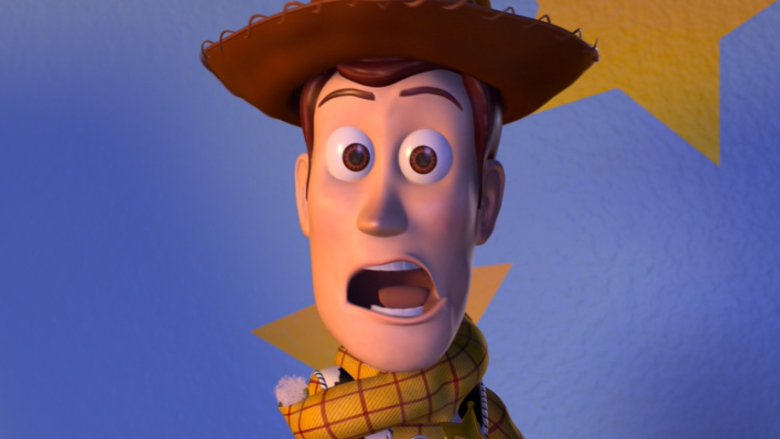 This isn't a case of studio frivolousness — there's actually a solid reason why Toy Story 4 was delayed. 
Speaking in an interview with Radio Times, Toy Story franchise actress Annie Potts, who lends her voice to the soft-spoken Bo Peep, revealed the reason for the long-awaited sequel's delay: Disney-Pixar scrapped nearly all of the film's script, causing the studio to swap the debut dates of Toy Story 4 and Incredibles 2, which is due out on June 22. 
"[Toy Story 4] was supposed to come out this year and then they threw out three-quarters of it and rewrote. Usually, it takes — from start to finish — two years," Potts explained. "But because they threw most of it in the bin and started over [my time on the project has] been extended a little bit. I've done a lot of work on it."
These rewrites came after original screenwriters Rashida Jones, best known for her work on Parks and Recreation, and her writing partner Will McCormack stepped away from the film. At the time of her departure, Pixar head John Lasseter had already exited as director of Toy Story 4 and later became entangled in a web of sexual misconduct allegations. Jones and McCormack issued a formal statement affirming that their exit as Toy Story 4 scribes wasn't a result of Lasseter sexually assaulting Jones, making an "unwanted advance," as some alleged. 
"The breakneck speed at which journalists have been naming the next predator renders some reporting irresponsible. We did not leave Pixar because of unwanted advances. That is untrue. We parted ways because of creative and, more importantly, philosophical differences," the pair stated. Jones added that she felt the company fostered "a culture where women and people of color do not have an equal creative voice." Together, Jones and McCormack hoped Pixar could make a change moving forward: "We encourage Pixar to be leaders in bolstering, hiring, and promoting more diverse and female storytellers and leaders. We hope we can encourage all those who have felt like their voices could not be heard in the past to feel empowered."
Since Jones and McCormack jumped from the Toy Story 4 ship, Disney-Pixar brought Black List screenwriter Stephany Folsom (1969: A Space Odyssey or: How Kubrick Learned to Stop Worrying and Land on the Moon) aboard to scrub up the script and give it a rewrite. The company is still, according to Potts, set on meeting the movie's planned June 2019 launch date. 
"They're funny, those Pixar people," the actress said. "They just take their time. It's very painstaking work. If they don't like whole sections then they just chuck it and start over again. They have that great creative liberty to do that."
Though Toy Story 4 has suffered a few bumps in the road to the big screen, it seems things are now going well behind the scenes — and that fans will love the movie once it finally arrives in theaters. As Potts promised, she has a "big part" this time around (a nice treat after being left out of Toy Story 3), and most of her scenes are with Tom Hanks, the voice of the iconic snake-in-his-boot cowboy and Bo Peep's beau Woody.
"I've never done any animation before where you got to work with the other actors. [Normally it's] just a single voice at a time," said Potts. "But because of the nature of what we're doing, we've been having Tom and me together. That's fun! That is really fun!"
Disney-Pixar has Toy Story 4 penciled in for a June 21, 2019 premiere.