Aquaman Makes Huge Splash In China With $25M Debut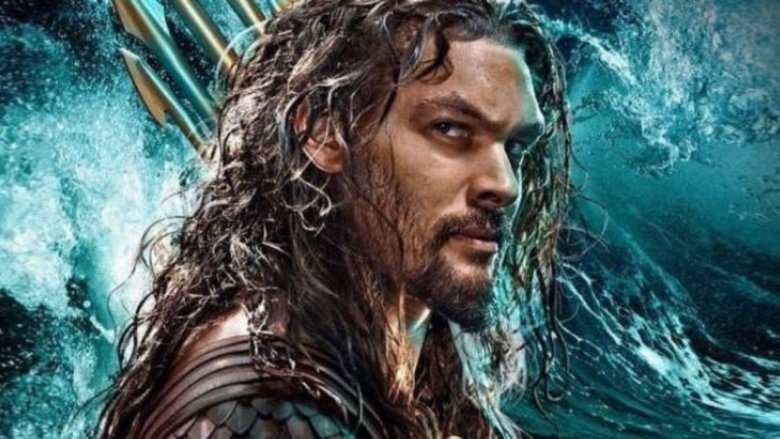 Warner Brothers
Aquaman is already off to a whale of a start. 
Although the film doesn't hit North American screens for another two weeks, the sixth entry in DC's Extended Universe has opened with a bang in China, pulling down nearly $25 million dollars in its first day of release. This marks studio Warner Brothers' biggest opening day ever in that country, and the best December opening for any Hollywood release, per Deadline. 
Typically, DC's films have not enjoyed the kind of rapturous reception that Chinese audiences regularly bestow on the offerings of rival Marvel Studios. Warner Brothers employed a novel strategy in attempting to buck that trend with Aquaman, and it appears to be paying off. The early release was publicized as far back as October, and stars Jason Momoa and Amber Heard — along with director James Wan — participated in an extensive marketing campaign in the region aimed at getting the word out on social media. Additionally, a full 25 minutes of preview footage was screened in Beijing in mid-November, further stoking discussion of and anticipation for the release.
The focus on the region seems to have produced exactly the results Warner Brothers was looking for, as the flick is currently tracking for an opening weekend total in the neighborhood of $80 million dollars, according to Deadline's report. To put this in perspective, the DCEU's current Chinese box office champ Justice League posted a $52 million dollar opening weekend en route to a $106 million dollar total over its entire run. 
Aquaman stands poised to obliterate those totals even as it faces competition from Sony and Marvel's Venom, which scored an extended run after proving wildly popular with Chinese audiences. That film posted a startling $111 million weekend to open its Chinese run, which so far has outgrossed its North American take by a cool $50 million dollars.
But Wan and company's film has clearly struck a similar chord, and the flick has 40 markets left to conquer before it even makes its way to our shores. The United Kingdom, Mexico, Russia and Brazil — formidable markets all — will see Aquaman drop next weekend, and if the Chinese response is any indication, the picture could conceivably break even before American audiences even get a look.
Aquaman is the first-ever big screen solo outing for the venerable DC Comics superhero introduced in 1941, although the character appeared as part of the titular ensemble in last year's Justice League. The movie's official synopsis is as follows: "From Warner Brothers Pictures and director James Wan comes an action-packed adventure that spans the vast, visually breathtaking underwater world of the seven seas, Aquaman, starring Jason Momoa in the title role. The film reveals the origin story of half-human, half-Atlantean Arthur Curry and takes him on the journey of his lifetime — one that will not only force him to face who he really is, but to discover if he is worthy of who he was born to be... a king."
Also included in the cast are Patrick Wilson of the Conjuring series as nemesis Ocean Master, Willem Dafoe as King's council Vulko, Nicole Kidman and Temeura Morrison (Jango Fett from Star Wars Episode II: Attack of the Clones) as Arthur's parents, and Dolph Lundgren as Nereus, the king of an Atlantean tribe known as the Xebel.
While the films of the DCEU have never had any trouble scoring big box office, Aquaman looks to continue the trend set by 2017's Wonder Woman by scoring something previous entries had never been able to manage: critical accolades. Preview audiences have gone completely bonkers over the flick, with one observer calling it "a swashbuckling epic full of big emotion, gorgeous undersea visuals, exciting action, and lots of laughs," and another throwing down the gauntlet by pegging it as the best DC film since 2008's The Dark Knight.
General North American audiences, however, will have to wait just a little longer to see what all the fuss is about. Aquaman splashes down stateside on December 21.