It: Chapter Two Wraps Filming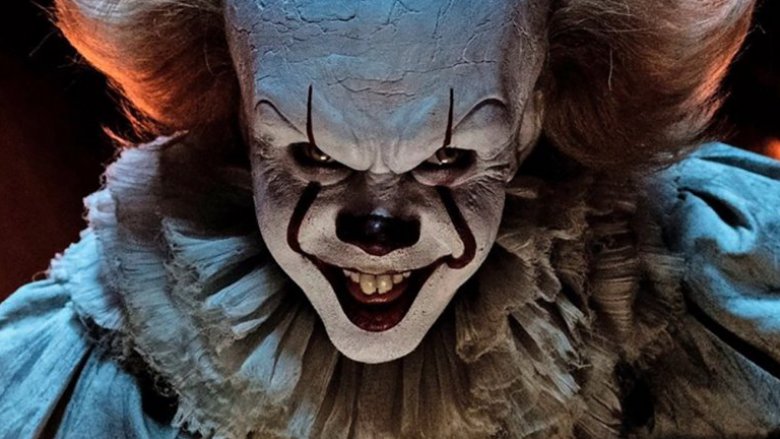 It's all over but the floating.
Director Andy Muschietti took to Instagram on Thursday, November 1 to report that It: Chapter Two, the conclusion to 2017's record-breaking first chapter, has officially wrapped filming. He thanked his cast and crew in both English and Spanish in an emotional post.
"It: Chapter 2 was an 86-day roller coaster ride. Never had so much fun making movies as this one," wrote Muschietti. "I had a relentless and inspired crew who believed in this adventure as much as I did and a cast that put their heart and soul behind every second of performance. A huge thank you to all of them and also to my producer and sister @barbaramus who dealt with all the s*** that a production like this has reserved for producers. And last but not least, the fans who day by day boosted our spirits by reminding us how much this story means to them. Thank you and Love to you all." 
Bill Hader, who stars as the adult Richie Tozier in the film, also had a few choice comments about It: Chapter Two, which he gave to IndieWire after accepting a Performance Award at the outlet's recent Honors ceremony. 
"It's really great. It's very emotional," the actor said. "The cast is amazing... It's really scary obviously, but I was surprised at how emotional it was. It's really a story about these people and this kind of trauma that they all went through."
The big-screen adaptation of Stephen King's masterpiece famously had a troubled route to the screen. Muschietti was seen as something of a last-minute replacement for original director Cary Fukunaga, who departed the first film after participating in its development for years, due to those pesky "creative differences." Fukunaga's exit was widely considered to be a sign of impending doom for the project, but Muschietti defied all expectations by turning in not just one of the best King adaptations ever put to film, but one of the best horror flicks of the last decade. It: Chapter One received rave critical reviews, scared the pants off of audiences, and became the highest-grossing horror film of all time. 
Just in case you're not well-versed in King, his 1986 novel It is the tale of the Losers' Club, a group of seven childhood friends who find themselves as the last line of defense against an immortal, shape-shifting monster who appears most often in the guise of Pennywise, the Dancing Clown. After defeating and nearly killing It as children in the '50s, they're forced to return as adults to do battle with It once again when It emerges after a 27-year slumber. 
While the novel alternates between the two time periods, Muschietti made the wise decision to focus on the childhood portion of the story (with the time period transposed to the '80s) in the first film, and skip ahead to the present day in the second. In addition to Hader, the cast of Chapter Two includes Jessica Chastain, James McAvoy, Isaiah Mustafah, Jay Ryan, James Ransone, and Andy Bean.
The first film raised Muschietti's profile significantly. Previously best-known for the well-received 2013 supernatural horror flick Mama, Muschietti has suddenly found himself swamped with work in the wake of IT: Chapter One's success. In addition to Chapter Two, he's currently working on the live-action adaptation of popular manga series Attack on Titan, as well as a new "reimagining" of the classic H.G. Wells time travel tale The Time Machine.
It's easy to see why the director has been entrusted with more big-screen adaptations of iconic properties. The smart money is on It: Chapter Two scaring up even more cash than the first chapter, and considering that the property was thought to be borderline unfilmable (the 1990 miniseries shaved off more rough edges than can be counted), the first film was more faithful, more profitable, and flat-out better than it had any right to be.
Those who have never read the novel can now commence waiting with bated breath to see what grim fate awaits the Losers' Club. And to those who have, and are tempted to flood the internet with spoilers, we can only say, "Beep Beep, Richie!"