It Director Andy Muschietti To Adapt The Time Machine With Leonardo DiCaprio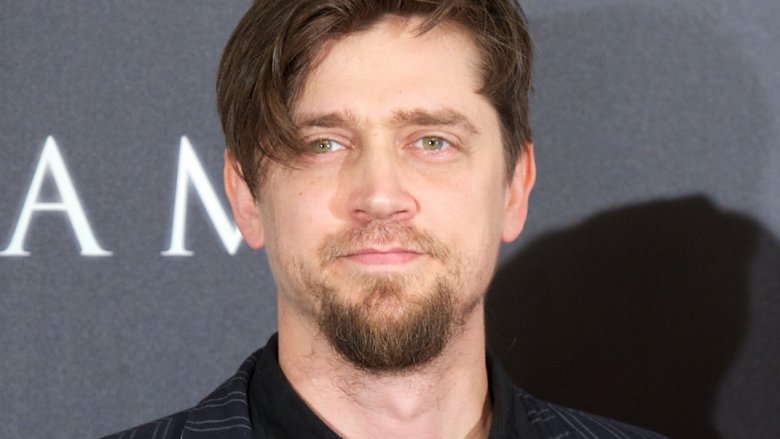 Getty Images
Muschietti keeps getting more — movie deals, that is.
The next project It director Andy Muschietti will take on is a live-action adaptation of H.G. Wells' science fiction novella The Time Machine, The Hollywood Reporter has confirmed. 
For the film, Muschietti is teaming up with Leonardo DiCaprio's production banner Appian Way. Alongside his production partner Jennifer Davidson and Muschietti's producer sister Barbara Muschietti, DiCaprio will serve as a producer on the Time Machine reimagining, which hails from Warner Bros. and Paramount Pictures.
Published in 1895, Wells' The Time Machine centers on a scientist living in Victorian-era England, whom the narrator identifies only as "the Time Traveller." The protagonist crafts a time machine that takes him 802,000 years into the future, where he meets two new species of humanoids. There are the Eloi — small, child-like adults who live off fruit, dwell in futuristic buildings, and have an intense fear of the dark and of moonless nights. And then there are the Morlocks — ape-like creatures that traipse through their subterranean communities and only poke their heads out from underground when the sky is pitch black. When the Time Traveller finds that his machine has gone missing while he's been adventuring and exploring, he must battle the Morlocks if he is to return to his own timeline. 
Muschietti's adaptation of The Time Machine comes after two other book-to-screen translations: George Pal's version starring Rod Taylor, Alan Young, Sebastian Cabot, Tom Helmore, and Whit Bissell, which premiered in 1960; and Simon Hall's critically lambasted take, top-lined by Guy Pearce, that debuted in 2002. 
After seeing Muschietti shape out a smash hit with his adaptation of Stephen King's horror classic It, Hollywood has firmly affixed their eyes on — and placed a ton of faith in — the filmmaker. He's currently in post-production on the second Pennywise-featuring flick It: Chapter Two, and was recently tapped to direct a live-action version of the Japanese manga series Attack on Titan. The fact that he's now attached to adapt another famous written work indicates that Muschietti's touch is something every studio wants placed on their developing projects — and it's easy to see why. In directing 2017's It, Muschietti helped Warner Bros. earn a whopping $700.4 million against a reported $35 million production budget. The studio is obviously seeking the same kind of commercial success in selecting Muschietti to direct The Time Machine. 
Warner Bros. and Paramount have yet to stamp The Time Machine with an exact release date. We'll update you as soon as the studios make that announcement.