Hobbs & Shaw: Get Your First Look At Vanessa Kirby As Hattie Shaw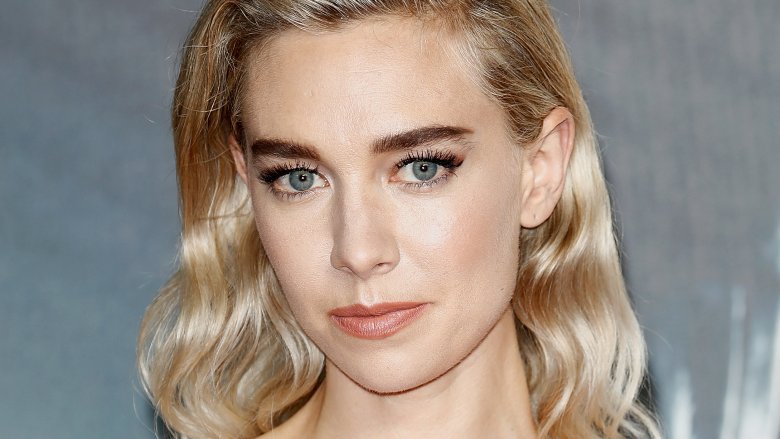 Getty Images
Hey there, Hattie. 
Thanks to an Instagram post by Dwayne "The Rock" Johnson, we have the very first look at Vanessa Kirby's character in Hobbs & Shaw, the upcoming Fast and Furious franchise spin-off film. 
The sister of Jason Statham's expert assassin Deckard Shaw, Hattie is an MI6 agent with an edge — but Johnson had even more interesting things to say about her. 
Johnson, who portrays the bad-guy-turned-good-guy and former Diplomatic Security Service agent Luke Hobbs, uploaded a photo of himself in character next to Kirby's Hattie, seen wearing a black silk top paired with a rose-patterned skirt and a swiping of dirt across her upper arm and forehead. 
"Building out our Fast & Furious franchise step by step. In our spin-off, HOBBS & SHAW, I have a nice new friend. Meet 'Hattie Shaw' played by my homegirl, @vanessa__kirby," wrote Johnson in the caption of the photo. "Hattie loves the following/Longs walks on the beach. Being a bad ass MI6 Operative. Drinking tequila with Hobbs. And not in that order. Hattie also happens to be the sister of Deckard Shaw, who's played by @jasonstatham. It tortures him that his sister Hattie is kickin' it with Hobbs. His pain ... makes me very happy."
The actor continued, noting that he's over-the-moon excited about getting to work with Kirby on the David Leitch-directed feature. 
"What makes me happier is welcoming this crazy talented actress and cool chick to our movie. Havin' a blast together. Building out the franchise step by step," said Johnson, wrapping up the caption the hashtags #HattieShaw, #MI6BadAss, and #TequilaDrinkerWithHobbs followed by a tumbler glass emoji. 
Though she gained acclaim (and an adoring fanbase ... and an Emmy nomination for Outstanding Supporting Actress in a Drama Series) for playing Queen Elizabeth's "royal rebel" younger sister Princess Margaret on Netflix's The Crown, Kirby isn't all about dramas, prestige television shows, and serious roles. Like all good actresses, Kirby has dipped her toes in the waters of plenty of genres — most recently taking a stab at action with Mission: Impossible – Fallout, in which she appeared as the black market arms dealer Alanna Mitsopolis, better known as the White Widow. Her experience taking a turn in the Tom Cruise-topped flick will serve her well in Hobbs & Shaw, a film that will undoubtedly feature just as many explosions, heart-racing shoot-outs, insane car chases, death-defying stunts, and an equally nefarious big bad — this time an international terrorist played by everyone's favorite suave Brit, Idris Elba. 
Also starring Luke Evans and Eddie Marsan, Hobbs & Shaw is due out on August 2, 2019.