Avengers 4: Marvel Boss Reportedly Reveals When First Trailer Will Arrive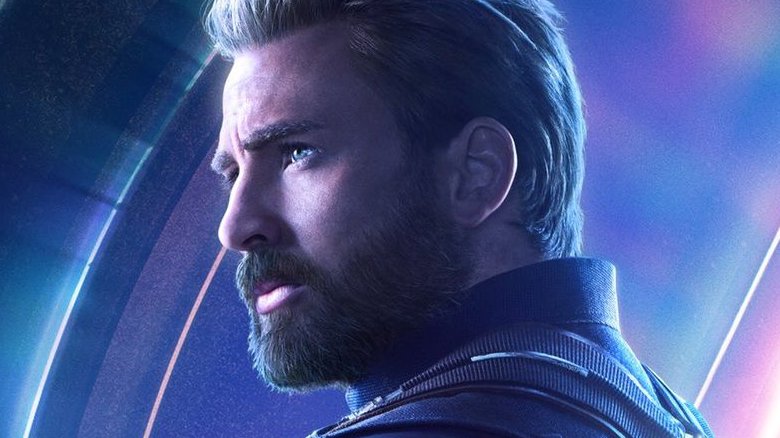 Marvel Studios
How's this for a Christmas present?
During a special screening of Black Panther, Critics Choice member and Emmy-winning journalist Erick Weber briefly spoke with Marvel Studios head Kevin Feige for a round of rapid-fire questions. Weber, apparently as eager as all Marvel fans are to learn more about the next Avengers movie, couldn't resist asking about when the first trailer for Avengers 4 will drop. Secretive as ever, Feige didn't offer an exact date, but he did reveal that the Avengers 4 trailer is coming "before the end of the year."
Now, before anyone starts hyperventilating, creating a countdown clock that reminds them every day how many hours there are left in the year, or going full Charlie-Kelly-talking-about-Pepe-Silvia and typing out a madcap theory-divulging rant on Reddit about what will be shown in the trailer, it's likely that what Feige has reportedly promised will arrive before 2018 comes to a close isn't a full-length trailer but rather a teaser. After all, that is the natural order in which pre-release footage rolls out — there's the teaser to whet your appetite, the first official trailer to fulfill your biggest cravings, and then a bundle of television spots followed by a second trailer to ensure you're completely satisfied. After waiting essentially since the debut of Avengers: Infinity War in April of this year, Marvel fans will probably be overjoyed to see even 15 or 20 seconds of footage from Avengers 4, so getting a teaser over a legitimate trailer first shouldn't cause much (if any) upset. 
What the first look at the Infinity War follow-up may lack in length, it will likely make up for in something even better: the inclusion of the official Avengers 4 title. Marvel Studios has kept the name under wraps because, according to Feige, it's a spoiler for Avengers: Infinity War. At this point, six months after moviegoers watched Thanos (Josh Brolin) snap his enormous fingers and decimate half the universe's population, it seems that the only real reason Marvel hasn't yet announced the Avengers 4 title is to keep everyone on their toes, shivering with anticipation. It's distinctly possible, if not almost guaranteed, that the title reveal will come at the same time the first Avengers 4 footage does — especially since Feige previously mentioned that the announcement will "be towards the end of the year."
The only thing that may complicate how Marvel markets Avengers 4 is the fact that Captain Marvel, the Brie Larson-starring superhero standalone that chronicles Carol Danvers' transformation into the title character, is due out on March 8, 2019 — roughly two months before Avengers 4 opens on May 3, 2019. Feige has said in the past that the Avengers 4 title reveal is contingent upon however Marvel launches Captain Marvel, so perhaps the studio will be just as careful with the circumstances surrounding the Avengers 4 trailer drop. In the same vein, Marvel might have to be even more tight-lipped than usual in what they show from Avengers 4 because of Captain Marvel, as the 1990s-set flick is said to have major connections to Avengers 4. 
Until Feige comes right out and says exactly when the Avengers 4 trailer will arrive, we'll all just have to take a deep breath and try to be patient. Maybe read up on all the possible outcomes of Avengers 4, discover why the Joe and Anthony Russo-directed pic will blow everyone away once it launches, or take a peek into the heroes who might die in the film to keep occupied. Whatever fans choose to do with their time, they won't have much to bide — there are only 63 days left in 2018.