Netflix Orders Guillermo Del Toro's Horror Anthology Series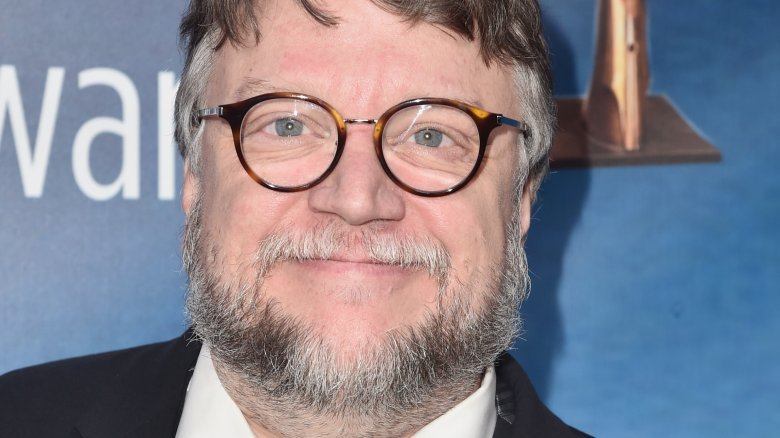 Getty Images
From The Shape of Water to scary things that go bump in the night...
As reported by Variety, Guillermo del Toro has set up shop with Netflix, who just picked up his horror anthology series Guillermo del Toro Presents 10 After Midnight. The streaming giant handed the project, which sees the Academy Award-winning filmmaker presenting "a collection of personally curated stories that are described as both equally sophisticated and horrific," for 10 episodes. 
Del Toro is, naturally, the creator and executive producer of the series. He'll also write and direct a handful of episodes, turning to genre writers and filmmakers to help bring his stories to life on the small screen, and work alongside his Shape of Water producer J. Miles Dale and Gary Ungar of Exile Entertainment, both of whom are attached as executive producers. 
Guillermo del Toro Presents 10 After Midnight marks a new milestone in the creative's relationship with Netflix, as the company currently streams his animated series Trollhunters, which will premiere its third season on May 25. The series is also the first live-action project del Toro has sold to Netflix. Additionally, 10 After Midnight represents a first for Netflix: it's the streaming site's first horror anthology series.
News of Netflix ordering Guillermo del Toro Presents 10 After Midnight to series comes after the director's efforts on The Shape of Water helped him and the film earn four Academy Awards, including Best Picture, Best Director, Best Original Score, and Best Production Design. It also follows shortly after it was announced that del Toro will produce and co-write a feature film based on Alvin Schwartz' Scary Stories to Tell in the Dark book series, to be directed by The Autopsy of Jane Doe helmer André Øvredal. Elsewhere in cinema, del Toro has gained recognition for his work on Pan's Labyrinth, Hellboy, Hellboy II: The Golden Army, Blade II, The Devil's Backbone, and Pacific Rim. 
No release date for Guillermo del Toro Presents 10 After Midnight has yet been announced.