Guillermo Del Toro Still Interested In Making Stop-Motion Pinocchio Film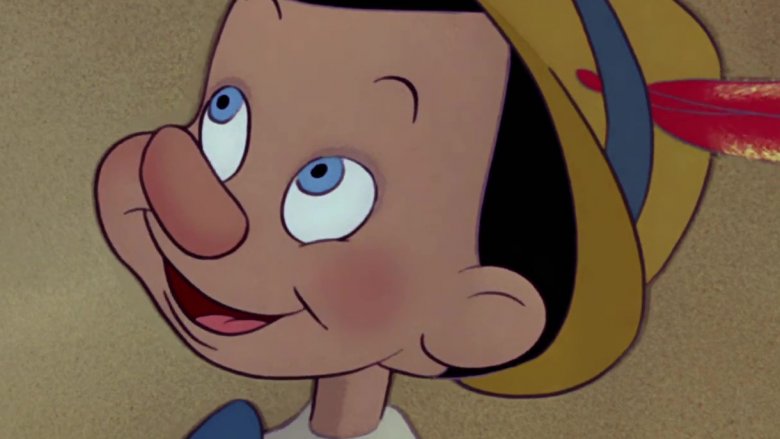 No lies here. 
Director Guillermo del Toro recently spoke with IndieWire about his ambitious new film, The Shape of Water, and his impressive lineup of future cinematic entries. Perhaps the most intriguing of which is his stop-motion version of Pinocchio, which he has reportedly wanted to make for the last 10 years. 
As envisioned by del Toro, this Pinocchio will be a far cry from the twee Disney tale about a wooden puppet with a penchant for fibbing. Instead, the filmmaker intends to situate the narrative during the time in which Benito Mussolini, former leader of the now-defunct National Fascist Party of Italy, was rising to power. Funding an "anti-fascist" Pinocchio was always going to be a struggle, del Toro admitted, despite already having the character puppets and designs ready to go. However, that hasn't slashed his passion for the project, stating that he's faced adversity in nearly all his big-name projects. 
"I've been looking for financing for almost ten years. We have the puppets, we have the design. I always or almost always complicate my life. None of the movies I want to do are easy. And they don't belong to anything anyone wanted to do at that time," del Toro told the outlet at the Venice Film Festival this week. "No one wanted to do superheroes when I did Hellboy, no one wanted to do monsters when I did Pacific Rim."
When it comes to Pinocchio, del Toro stated that he "got many calls," but most found contention with the time period and the themes of the film. The filmmaker even hinted that those to whom he was talking all hung up during their conversations. "If you have $35 million and if you want to make a Mexican happy, here I am," del Toro said with a laugh. 
It looks like del Toro simply can't get his hands on the funding needed to make the project a reality. When and if it's finally brought to life, his version of Pinocchio will be his second venture into animation after his television series Trollhunters. It will also be another example of del Toro's keen ability to blend fairy-tales with political messages, as his acclaimed film Pan's Labyrinth did something quite similar. 
For now, we'll simply have to count the time until del Toro's Pinocchio gets the green-light. While we wait, take a look at the remakes you didn't know were being made.