The Voyage Of Doctor Dolittle Delayed To 2020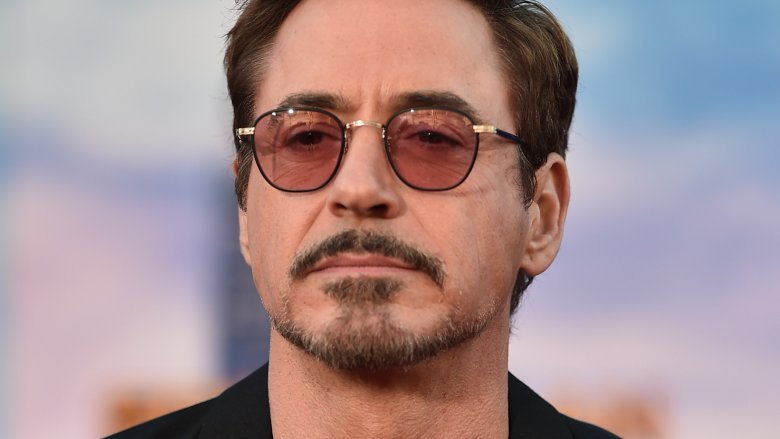 Getty Images
Universal Pictures has just done something big with Dolittle. 
As reported by Variety, the studio pushed back The Voyage of Doctor Dolittle, starring Robert Downey Jr. as the title character, to 2020. 
The film was set to launch in cinemas on April 12, 2019, but it will now open nine months later on January 17, 2020. According to the outlet, Universal was motivated to move The Voyage of Doctor Dolittle to a "less competitive time of the year," hence why it chose a January release date. 
When it was still penciled in on Universal's movie docket in its original release date, The Voyage of Doctor Dolittle was slated to go up against the David Harbour-led Hellboy reboot (which unveiled a badass-looking poster the same day Universal announced the Dolittle delay), the Jenny Gage-directed romance After, and the faith-based film starring Topher Grace and Chrissy Metz, Breakthrough. The latter two films likely wouldn't have posed much of a threat to The Voyage of Doctor Dolittle considering how different their target audiences are, but Hellboy would have been enormous (and we aren't simply talkin' about the size of the nominal demon's muscles) competition. 
As Variety noted, Tim Burton's Dumbo and Warner Bros. and DC's Shazam! may also have distracted moviegoers from The Voyage of Doctor Dolittle, as the live-action retelling is set for a March 29 debut and the Zachary Levi-starring superhero flick is due out on April 5. 
Universal deciding to delay The Voyage of Doctor Dolittle is understandable — the studio wants to avoid as much competition as possible and to carve out a clear window for the film to shine, we respect that — but a January 2020 date seems a little precautious. 
The film, directed by Academy Award-winning screenwriter Stephen Gagan, adapts the classic Hugh Lofting tale about a doctor-turned-naturalist who can speak to animals. Nearly everyone is familiar with the feel-good, family-friendly story, so it isn't as if the material would put people off or confuse them in any way. Moreover, Dolittle boasts a seriously incredible cast. Downey Jr. joins actors like Antonio Banderas and Michael Sheen for the film's live-action performances, with stars like Tom Holland, Emma Thompson, Rami Malek, Ralph Fiennes, Kumail Nanjiani, Selena Gomez, Marion Cotillard, Octavia Spencer, and more stepping into the recording booth to voice the movie's various animals. 
A lovely story told by a decorated filmmaker who directs a star-studded cast? Hardly seems like the type of movie to debut in a "dump month."
Regardless, Universal is sticking to its guns with The Voyage of Doctor Dolittle's new debut date, and will use the free April 12, 2019 space to roll out Little, a Marsai Martin-led comedy in the vein of 13 Going on 30 and Big that "centers on a woman who gets to relive her carefree childhood when adulthood gets to be too much to bear."
Catch The Voyage of Doctor Dolittle in theaters on January 17, 2020.