Emmy Rossum Leaving Shameless After Season 9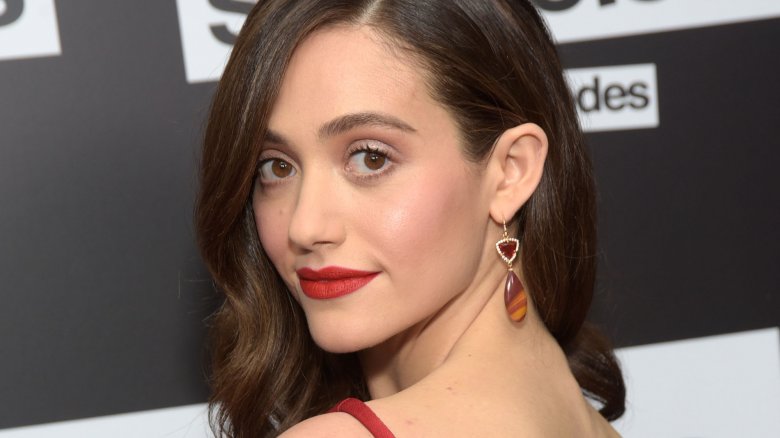 Getty Images
Farewell, Fiona.
Emmy Rossum, who has played Fiona Gallagher on the Showtime comedy-drama series Shameless since 2011, announced on Thursday that she is leaving the show. 
The actress broke the news on Facebook, where she shared a lengthy, emotion-packed post detailing that Shameless' upcoming ninth season will be her last.
"Until Shameless came into my life 8 years ago, I led that kind of transient wonderful life of an actor. And I never realized how much I actually craved the kind of continuity that this show has given me. And given all of us in the crew," Rossum wrote in part. "Season after season I'm amazed that our same crew comes back. And it's not just because it's a wonderfully written, wonderfully layered show. There are these real connections, real friendships that bring us back season after season after season."
She continued, "The opportunity to play Fiona has been a gift. There are few characters — female or otherwise — as layered and dynamic. She is a mother lion, fierce, flawed and sexually liberated. She is injured, vulnerable, but will never give up. She is living in an economic depression, but refuses to be depressed. She is resourceful. She is loyal. She is brave. I knew it the second I read the pilot script, this was different, this was special. I tirelessly prepped the audition with my coach Terry Knickerbocker. I walked to the appointment in the rain so I looked disheveled. During my third audition, when I got the part IN the room, I literally jumped up and down screaming in joyous relief and disbelief. Quite simply, the last eight years have been the best of my life."
Rossum added that the show's cast of characters — like William H. Macy as Frank Gallagher, Ethan Cutkosky as Carl Gallagher, Emma Kenney as Deborah "Debbie" Gallagher, Cameron Monaghan as Ian Gallagher, and Jeremy Allen White as Phillip "Lip" Gallagher — and the Shameless crew are "world class," and that she's "proud" and "filled with gratitude" to have been given the opportunity to work alongside them since the very beginning of the series.
"I know you will continue on without me, for now. There is much more Gallagher story to be told. I will always be rooting for my family," Rossum concluded. "Try not to think of me as gone, just think of me as moving down the block."
Shameless executive producer and showrunner John Wells subsequently confirmed Rossum's planned departure, saying in a statement obtained by Deadline, "Emmy Rossum will forever be part of the Shameless family ... We are hard at work now creating a season nine finale for Shameless which we hope will provide a Gallagher-worthy sendoff for Fiona that honors the great work Emmy has done."
Wells assured that the Shameless door will "always remain open for Fiona to return home for a visit, or to move back in" if she so chooses in the future. "I look forward to continuing the stories of this wildly unpredictable family and all of us on Shameless will miss Emmy and her wonderful Fiona," he ended.
Rossum received worldwide praise and a number of award nominations for her portrayal of Fiona Gallagher, and went on to direct two episodes of the series — season 7, episode 4, "I Am a Storm" and season 8, episode 8, "Frank's Northern Southern Express."
Rossum is the latest in a string of stars who have stepped away from the successful shows they lead. 
Earlier this year, longtime NCIS actress Pauley Perrette, who had portrayed the eccentric forensic scientist Abby Sciuto since 2003, announced she would be exiting the series after season 15. There were a ton of extraneous factors involved in her departure, including false rumors of a skincare line and accusations of assault, but Perrette chalked it all up to simply feeling it was the right time to go. 
"I believe in God and the universe so firmly, and it just suddenly became blindingly apparent that now was the time," Perrette told TV Insider prior to her formal exit.
More recently, The Walking Dead actor Andrew Lincoln confirmed his plans to dip out of the zombie-filled series mid-way through season 9. The Rick Grimes star explained that, like Perrette, he knew that the time to leave was now. 
"I have two young children, and I live in a different country, and they become less portable as they get older. It was that simple," Lincoln shared with Entertainment Weekly. "It was time for me to come home."
While Rossum didn't offer up a reason for her Shameless exit, the series' production company Warner Bros. noted that the actress is leaving to explore "the next chapter in her career" (via CNN). 
Rossum will begin her final turn as Fiona when Shameless season 9 premieres on September 9.