Andrew Lincoln Leaving The Walking Dead In Season 9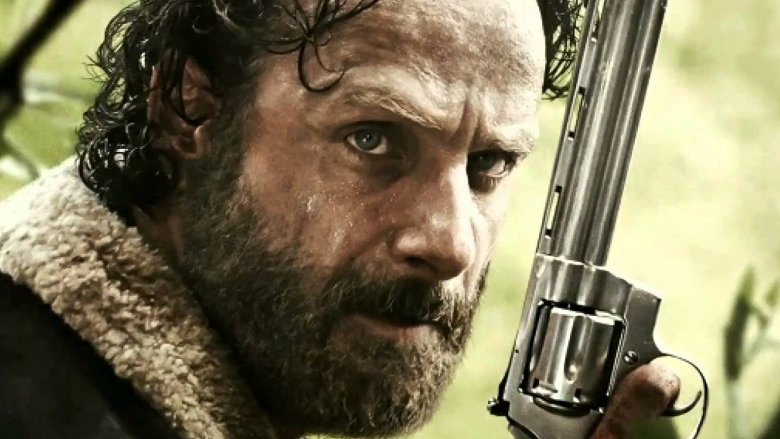 AMC
Andrew Lincoln may be walking off The Walking Dead.
Collider is reporting that Lincoln, who has played series lead character Rick Grimes since the first episode in 2010, is preparing to depart the flagship AMC series during the course of its upcoming ninth season.
According to the writeup, Lincoln is expect to appear in only six episodes of the next season, after which his character will apparently be gone for good. 
Reportedly, AMC is preparing for Lincoln's departure by throwing a sizable amount of money in the direction of Norman Reedus, with the aim of making Reedus' Daryl Dixon the series' main protagonist after Lincoln leaves.
The outlet declined to report the exact circumstances of Lincoln's departure from the show, not wanting to spoil the ultimate fate of Rick Grimes. As to why Lincoln would choose to walk away from the show, Collider cited a sense of creative stagnation, speculating that the actor would probably like to take on some different roles than the relatively one-note Rick. 
Also, while the series remains well-watched, it seems to have gone past its peak in popularity, with its ratings dipping to a low not seen since its first season during the most recent run of episodes three months ago.
Previously, it was thought that Lauren Cohen, who plays Maggie Rhee, would be leaving the series to star as the lead in ABC's Whiskey Cavalier. Since then, it has been confirmed that Cohen will remain with the show for at least six episodes, all to air in the first half of the next season. 
According to Collider, Cohen's future with the show is also in the air, and it remains possible that both Lincoln and Cohen could be gone by the time the series' next season wraps up.
The ninth season also marks the first year of a new showrunner for the series in writer and executive producer Angela Kang. After Frank Darabont, Glen Mazzara, and Scott Gimple, she is the fourth person to take a lead role in the writers' room for the show.
The eighth season of The Walking Dead wrapped up on April 15. While no official announcement has been made yet, the series is expected to return in October.