CBS Responds To NCIS Star Pauley Perrette's Assault Accusations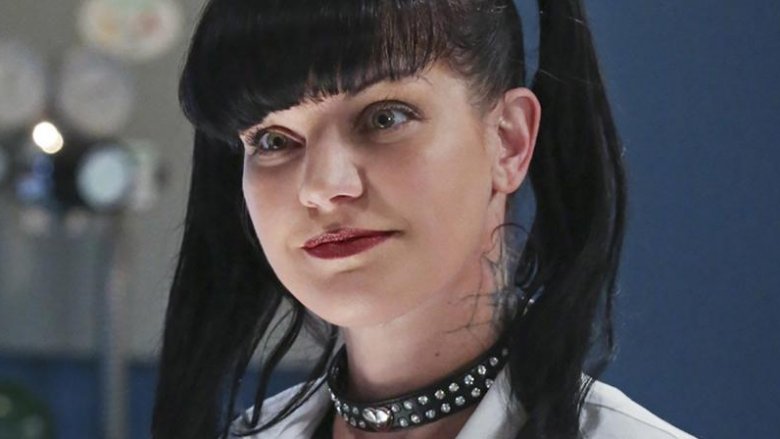 CBS
CBS is breaking its silence. 
Longtime NCIS star Pauley Perrette, who recently exited the CBS police procedural series to end her 15-season run as Forensic Scientist Abby Sciuto, recently took to Twitter following her departure to post a series of tweets alleging that she was the victim of "multiple physical assaults" during her time on the show. Perrette's posts also implied that the incidents ultimately led to her decision to leave NCIS, as opposed to the explanation she gave — that she simply felt it was her time to go — earlier this month.
The actress accused a "very rich, very powerful publicity machine" of keeping her quiet, not mentioning an actual perpetrator by name but noting that "he did it" — suggesting that a male figure carried out the alleged assaults against Perrette. 
"I refused to go low, that's why I've never told publicly what happened," Perrette first tweet on the subject reads. "But there are tabloid articles out there that are telling total lies about me. If you believe them? Please leave me alone. You clearly don't know me. (Sorry guys, had to be said)."
She followed up, "Maybe I'm wrong for not 'spilling the beans.' Telling the story, THE TRUTH. I feel I have to protect my crew, jobs, and so many people. But at what cost? I don't know. Just know, I'm trying to do the right thing, but maybe silence isn't the right thing about crime."
"There is a 'machine' keeping me silent, and feeding FALSE stories about me," the actress added in another tweet. "A very rich, very powerful publicity 'machine.' No morals, no obligation to truth, and I'm just left here, reading the lies, trying to protect my crew. Trying to remain calm. He did it."
Perrette seemed to end her Twitter discussion with the real reason she walked away from NCIS: "I've been supporting ant[i]-bullying programs forever. But now I KNOW because it was ME! If it's school or work, that you're required to go to? It's horrifying. I left. Multiple physical assaults. I REALLY get it now. Stay safe. Nothing is worth your safety. Tell someone."
CBS has now responded to Perrette's claims, saying in a statement (via Deadline), "Pauley Perrette had a terrific run on NCIS and we are all going to miss her. Over a year ago, Pauley came to us with a workplace concern. We took the matter seriously and worked with her to find a resolution. We are committed to a safe work environment on all our shows."
Shortly after CBS issued its statement, Perrette again headed to Twitter to speak about the situation. With her latest response, it appears that there isn't any bad blood between the actress at the network, hinting that the culprit in her allegations may not be CBS brass. "I want to thank my studio and network CBS," she tweeted. "They have always been so good to me and always had my back."
Prior to Perrette's formal exit in the May 8 episode "Two Steps Back," NCIS executive producers George Schenck and Frank Cardea revealed that they had "known for some time" that season 15 of the show would mark the actress' swan song, and that everyone on the series agreed she should have an honorable send-off. "From day one, she has brought incredible passion and specificity to the role," Schenk and Cardea said in a joint statement (via Variety). "Abby is a character that inspires millions of fans around the world, and all of us at NCIS are appreciative of Pauley for portraying her."
Perrette previously dispelled rumors that the minds behind NCIS or the executives at CBS were mad at her and wanted her gone, or that she was leaving to pursue her own line of skincare products (yes, people genuinely believed that bizarre rumor), and explained that she just felt her time on the show should come to a close.
"I believe in God and the universe so firmly, and it just suddenly became blindingly apparent that now was the time," Perrette said in an interview with TV Insider, also mentioning that there wasn't a deeper meaning to her announcing on social media her plans to exit. "After a lot of thought, I decided to announce it myself on Twitter because I didn't want it to be turned into anything 'shocking.' Abby leaving is more than a cheap TV ploy."