Idris Elba Won't Be The Next James Bond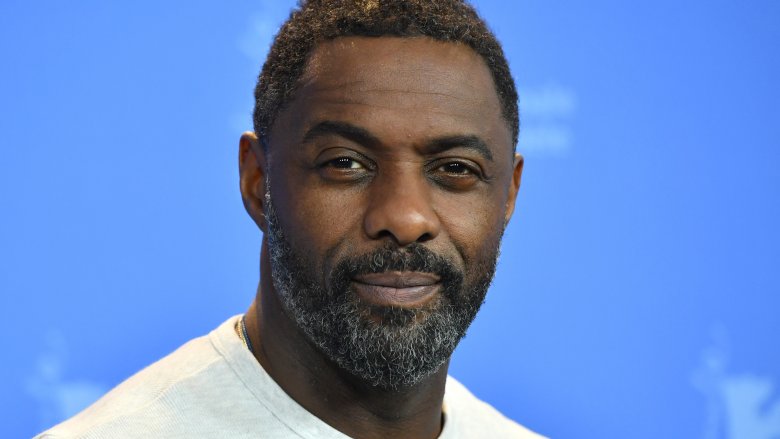 Getty Images
All you 007 dreamers out there, prepare to have your hearts broken. 
Following years of speculation that Idris Elba would take on the role of super spy James Bond in the $2.1 billion-earning film franchise once Daniel Craig steps down, the suave Brit has confirmed that fantasy won't become reality. 
During the yellow carpet event for his feature directorial debut Yardie, the crime drama film based on Victor Headley's novel of the same name, Elba stopped for a moment to speak with Good Morning Britain. A member of the outlet's staff handed Elba a martini and cheekily asked if he preferred it shaken or stirred — a wink at James Bond's preference for his dry vodka cocktail. Elba laughed and replied, "Stir-fried, actually," signaling that his ties to the James Bond film series aren't as strong as the masses have assumed. 
Hoping for more clarity, the Good Morning Britain correspondent cut to the chase and asked, "Am I looking at the next 007?" Elba didn't mince his words when answering in no uncertain terms, "No." 
So, there you have it, folks. Unless Elba was straight-up lying or simply letting frustration over constantly being asked about his possible involvement with the James Bond movie universe slip out, the actor isn't our next James Bond and won't dive into the world of espionage, evil villains, and impossibly beautiful women any time soon. 
Elba's remark here actually came on the very same day filmmaker Danny Boyle dropped out as the director of Bond 25, the last film in which Craig will star as James Bond. Boyle, Craig, and the film's producers, Michael G. Wilson and Barbara Broccoli, went their separate ways due to "creative differences" that haven't been specified at the time of writing. 
The actor's comment also follows after recent reports noted that Broccoli and Training Day director Antoine Fuqua had a conversation about the future of the Bond franchise, during which Broccoli mentioned that an actor of color taking on the role of James Bond will "happen eventually" and Fuqua threw out Elba's name as a possible contender. 
However, it seems that Elba may have never been legitimately in the running to play Bond, and may never have wanted to, as he has historically squashed rumors suggesting otherwise. 
Once when asked about whether he would ever accept the Bond gig if offered it, the 45-year-old actor said, "I think not." Elba even shared with The Independent his belief that no one truly wants him specifically to play the famous spy. "It's interesting that the James Bond thing continues to go. I think it's more about, we just want to have a black guy play James Bond rather than Idris Elba the actor play James Bond," he said.   
Though Elba did once nearly break the internet by posting a cryptic tweet hinting he could be Craig's James Bond successor, he has always maintained that people shouldn't "believe the hype." Those who heeded Elba's past warning may have seen his rumor shutdown here coming from a mile away. 
Now that Bond 25 is without a director and the anticipated Bond 26 (official title pending) is without a frontrunner for its leading man, the James Bond franchise is going to need all the good luck it can get.