Daniel Craig Confirms His James Bond Return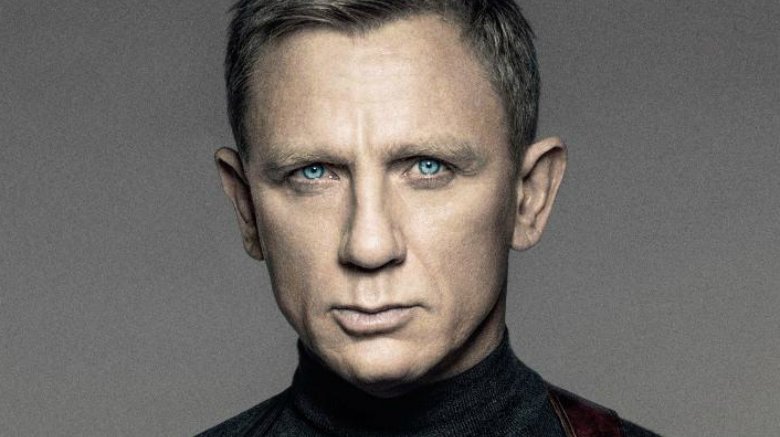 Less than a day after letting fans know that nothing was set in stone about his return for the 25th James Bond film, Daniel Craig confirmed his return as the stylish super spy on The Late Show with Stephen Colbert.
"Yes," Craig responded when asked if he would be returning to the part. The actor went on to say that he has known he would return to the part for a couple of months, although discussions have been ongoing as they figured out the specific details. "I couldn't be happier," he added.
While doing the rounds to promote his upcoming film Logan Lucky on Tuesday, Craig told a few different outlets that he was unsure about his return as Bond. "There's no decision made just yet," he told one podcast. "I'm not trying to be coy with you, but there's a lot of noise out there at the moment and I'm trying to stay out of it." He later told a Boston radio station that there were some "very personal decisions" to be made, but that he would "love to do it" "in theory." He told Colbert that he was being cagey in the interviews because he wanted to make the reveal on The Late Show.
Despite his reluctance to officially attach himself, Craig's name has been rumored for the part in the film for a while now. The New York Times reported last month that insiders said it was basically "a done deal" that he would return, and other rumors have said that he had already been "secured" for the part. There was reason to doubt the reports, though, as Craig has in the past given vehement opposition to the idea he would return to the role, at one point saying he would "rather break this glass and slash my wrists" than play Bond again.
Colbert read that quote aloud to Craig, who defended it by saying that he "needed a break" after completing the last movie. "There's no point in making excuses about it, but that was two days after I finished shooting the last movie," he said. "I went straight into an interview and somebody said 'would you do another one?', and I went 'no,' and instead of saying something you know, with style and grace, I gave a really stupid answer."
Blade Runner 2049's Denis Villenueve, Hell or High Water's David Mackenzie, and '71's Yann Demange are reportedly the frontrunners to direct the 25th Bond film, which is headed for a Nov. 8, 2019 release date. (Christopher Nolan and Edgar Wright are both also reportedly contenders, although they are more likely to sign on when a new Bond is cast.) The movie has a script from Neal Purvis and Robert Wade, who previously worked on Craig's four Bond movies. While we wait for the film to be released, read up on the untold truth of James Bond.