Brendan Fraser Cast As Robotman On DC's Doom Patrol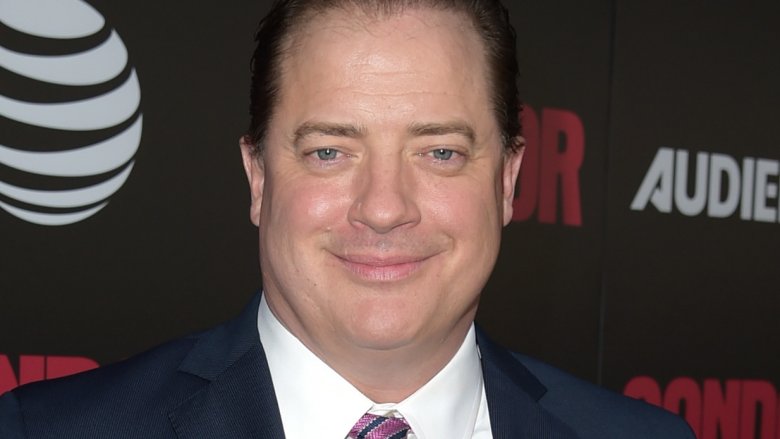 Getty Images
In the words of Robotman himself, "Aauuuuuu!"
That's likely the reaction many will have when they learn that Brendan Fraser has officially joined the cast of DC Universe's live-action Doom Patrol series. 
Deadline dropped the exciting news on Tuesday, announcing that Fraser will portray Cliff Steele, better known as Robotman. 
The outlet further noted that Fraser's performance will be both live-action and voiceover in nature. He'll appear as the human Cliff Steele in flashback sequences, and then lend his pipes for Robotman in the present day, in the time after Dr. Niles Caulder saved Cliff's life following an accident by extracting his brain and implanting it into a robotic body. 
Fraser will collaborate with Four Walls and Second Nature actor Riley Shanahan to bring Robotman to life, as Shanahan is set to slip into a full-body costume (à la Josh Brolin's motion-capture get-up for Avengers: Infinity War) and provide the physical performance for the character.
For Doom Patrol, Fraser teams up with April Bowlby (The Big Bang Theory) as Rita Farr, a.k.a. Elasti-Girl, an actress who can stretch her body in wild ways; Diane Guerrero (Orange Is the New Black) as Crazy Jane, who suffers from multiple personality disorder; Joivan Wade (Doctor Who, EastEnders) as Victor Stone, a.k.a. Cyborg, the cybernetically enhanced genius hero; Bruno Bichir (Sicario: Day of the Soldado) as Dr. Caulder, the brilliant but morally flexible leader of the Doom Patrol often referred to as "the Chief"; and Dwain Murphy (Star Trek: Discovery) as Larry Trainer, a founding member of the Doom Patrol best known as Negative Man. 
As Looper previously reported, another of DC's live-action series, the gritty Titans, will include the Doom Patrol. DC hasn't come right out and said how many episodes Fraser's Robotman will appear in on Titans, but fans can expect to see him and the rest of the rag-tag Doom Patrol team at some point when Titans launches later this year. 
Doom Patrol will mark Fraser's first foray into a superhero television series. The actor, who gained incredible fame after playing Rick O'Connell in the Mummy film franchise, most recently appeared as Nathan Fowler on Condor, as James Fletcher Chase on Trust, and as John Gunther on The Affair. 
Doom Patrol is expected to premiere sometime in 2019.