DC's Titans Series Casts April Bowlby As Elasti-Girl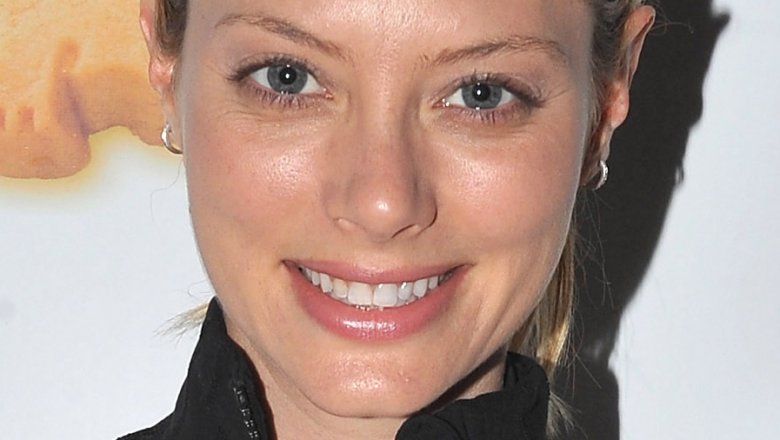 Getty Images
DC's Titans series has expanded its roster, bringing Drop Dead Diva actress April Bowlby on board to play Elast-Girl (via Entertainment Weekly). 
Also known as Rita Farr, Elasti-Girl is a rising actress who gains supernatural capabilities after she's exposed to toxic gas that rearranges her cell structure. The accident grants her (in the comic books, at least) the ability to shrink, expand, and stretch her body as she pleases. Hoping to find meaning from her new life and to establish a community again, Rita finds herself teaming up with the Doom Patrol, a band of super-powered misfits first known as "The World's Strangest Heroes."
Bowlby's casting comes off DC Comics President and Chief Creative Officer Geoff Johns' sly announcement that the Doom Patrol will be included in the forthcoming live-action series. The original Doom Patrol line-up consisted of Elasti-Girl, the Chief, Robotman, and Negative Man. The current incarnation, overseen by Young Animal imprint scribe and former My Chemical Romance singer Gerard Way, doesn't include Elasti-Girl; instead, it features Robotman, Danny the Street, Casey Brinke, and Crazy Jane, among others. 
Bowlby's involvement also follows after Bruno Bichir was cast as the Chief (also known as Dr. Niles Caulder in everyday life). The pair's casting seems to indicate that the Doom Patrol featured in Titans will either be the original roster, or a mix of old and new.
Written by Johns, Arrowverse's Greg Berlanti, and Akiva Goldsman (Transformers: The Last Knight, The Dark Tower), Titans features Brenton Thwaites as Dick Grayson/Robin, Ryan Potter as Garfield "Gar" Logan/Beast Boy, Anna Diop as Starfire/Koriand'r, Teagan Croft as Raven/Rachel Roth, Minka Kelly as Dawn Granger/Dove, and Alan Ritchson as Hank Hall/Hawk. 
Bowlby can next been seen in Paramount Networks' Heathers. Her Titans debut will come in the series' fifth episode, entitled "Doom Patrol." EW notes that the actress has a "potential to recur later in the season."
Titans will premiere sometime this year on Warner Bros. Digital/DC's soon-to-be-launched direct-to-consumer digital platform.