Aladdin: Disney's Live-Action Remake To Feature New Songs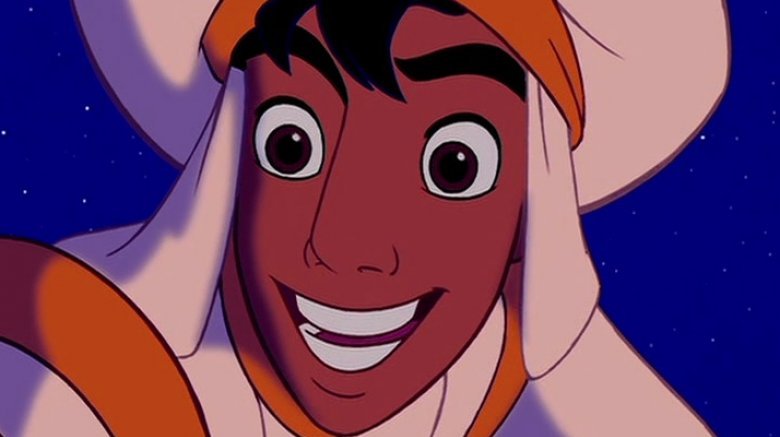 Disney's forthcoming Aladdin remake will take viewers to a whole new world — in more ways than one. 
The reboot film, which takes the 1992 animated classic and translates it into live action, will feature new songs written by Oscar, Tony, and Grammy-winning songwriters Benj Pasek and Justin Paul. 
The La La Land and The Greatest Showman pair dished up details on the new tunes when speaking with Variety. 
Collaborating with longtime Walt Disney Animation Studios film score composer Alan Menken, who has worked on everything from 1989's The Little Mermaid to 2017's live-action Beauty and the Beast, Pasek and Paul penned two tracks for the Guy Ritchie-directed Aladdin reboot. 
Paul revealed that the first song is a new one for Princess Jasmine, a solo number that Menken co-wrote and Paul called a "beautiful piece of music." He added that Naomi Scott, who portrays Jasmine in the remake, is "incredible," suggesting the actress has a singing voice fit for royalty. 
The second new tune is a duet between Aladdin, whom newcomer Mena Massoud plays in the remake, and Jasmine. Paul noted that it's a "sweet song," but hardcore Disney fans will likely argue that nothing can compare to the iconic "A Whole New World." Soaring over cities on a magic carpet with a street rat-turned-fake prince by your side? Those other Disney princesses could never. 
For an added treat, Pasek and Paul also wrote a extra verse for "Arabian Nights," the opening track from the original Aladdin. 
To date, "Arabian Nights" is the only track from the animated film confirmed to be included in the remake. The movie would certainly feel lackluster without songs like the over-the-top "Prince Ali" or the jaunty "One Jump Ahead," but there stands a possibility that Disney could nix one or more of those in favor of the new tunes Pasek and Paul crafted. We're all familiar with the fire Will Smith, who brings The Genie to life, is capable of spitting, so it would feel especially disappointing — almost sacrilegious, even — to take away his chance to perform the explosive "Friend Like Me" in the new Aladdin.
An altered soundtrack isn't the only thing that makes the Aladdin remake different from the original, however. The upcoming film also features two completely new characters: Billy Magnussen's Prince Anders, who attempts to woo Princess Jasmine and make her his wife, and Nasim Pedrad's Dalia, Jasmine's loyal handmaiden and confidant.
It'll sadly be a while before fans can hear the new tracks and meet the new characters, as the live-action Aladdin film won't debut in theaters until May 24, 2019.