Naomi Scott Reveals How Jasmine Will Be Different In Live-Action Aladdin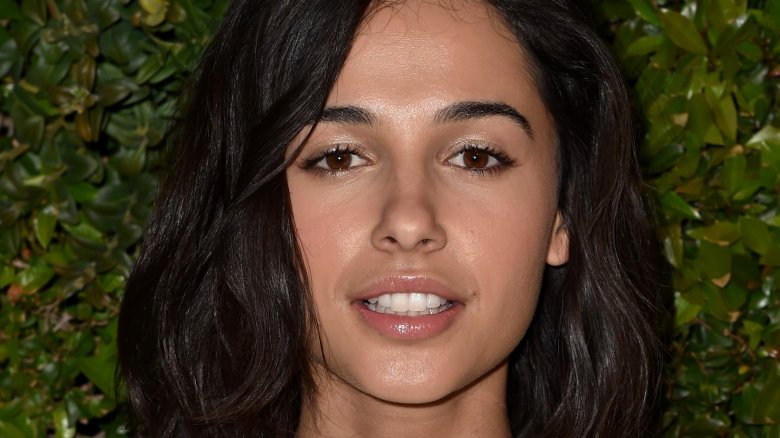 Getty Images
Disney's live-action retelling of Aladdin is going to feature a "multidimensional" Jasmine. Power Rangers star Naomi Scott, who will take on the role of the fan favorite princess in the upcoming film, revealed in a recent interview with The Hollywood Reporter that the movie will help to reveal a new side of Jasmine, showing "that her heart is for her people, and her main objective is what's best for her kingdom" while also highlighting her "leadership qualities." 
Mena Massoud is set to play the title character in the film, while Scott will play his princess Jasmine. Massoud and Scott landed the two main roles after a long casting search that reportedly involved looking at actors like Dev Patel and Riz Ahmed for Aladdin and Tara Sutaria for Jasmine. The worldwide casting call brought in thousands of actors and actresses before the two leads were finally chosen.
"Everyone involved in this project weren't afraid to really just rip things down and start again, especially the Princess Jasmine character, because it's so important to get that right," Scott told THR. "Being a female character is also about being a real person, and guess what? [She] can be strong and have fun, but also get it wrong and be emotional. She's a multidimensional woman, and she doesn't have to just be one thing. So in this movie, you see her go on such a roller coaster, as opposed to her one goal being to fall in love or get married."
The rest of the movie's cast include Will Smith as the Genie, Marwan Kenzari as the villainous Jafar, Billy Magnussen as the new character Prince Anders, and Numan Acar as Hakim, the head of the guards at the palace and Jafar's confidant. Jasmine will also get a confidant in the film in the form of Saturday Night Live's Nasim Pedrad, who will pop in for a comic relief role as Jasmine's handmaiden and friend Dalia.
Pedrad's role will replace Jasmine's tiger Rajah as her BFF, and Scott says that it's good to see multiple female characters in the film. "The Dalia character is so important to this movie because she's the only other female character," Scott said. "She may be the handmaiden but they're best friends; they're so close because they've grown up together. So we wanted people to watch the movie and see Jasmine's relationship with another woman, and be like, 'Ah, that's what I'm like with my girlfriend,' or 'We would so do that if I was in that position.' That's something that's missing from the animation."
Big Fish's John August wrote the script for the live-action take on Aladdin, which the studio previously described as an "ambitious and nontraditional" take on the classic story, which was brought to mainstream audiences with the hugely popular 1992 cartoon. Jonathan Eirich (Death Note), Marc Platt (Mary Poppins Returns), and Chris Montan (Frozen) are all on board as producers.
Aladdin will hit theaters on May 24, 2019.