Guy Ritchie In Talks To Direct Live-Action Aladdin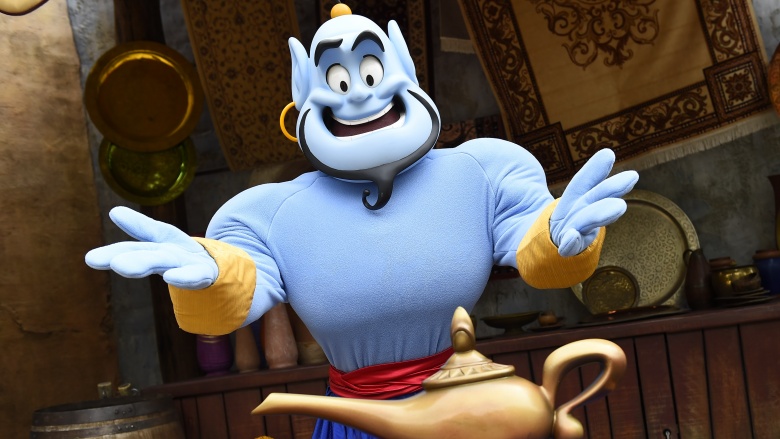 Getty Images
At this rate, a live-action reboot of Lilo & Stitch might be just around the corner.
According to The Hollywood Reporter, Disney announced that director Guy Ritchie (Snatch, Sherlock Holmes) is in talks to helm a live-action version of the 1992 animated classic Aladdin. It's just the latest in a string of reboots that includes Cinderella and Jon Favreau's The Jungle Book along with the upcoming Beauty and the Beast and recently announced updates of The Lion King (also helmed by Favreau) and Mulan.
John August (Big Fish, Charlie and the Chocolate Factory) wrote the script for the live-action reboot of Aladdin, which will reportedly retain many of the musical elements of the original. The Lego Movie's Dan Lin will produce. THR reports that it will feature a non-linear timeline, which would fall in line with Ritchie's unconventional style.
But you'll have to wish for more details, as Disney hasn't unveiled anything further.
The original Aladdin was the highest-grossing film of 1992 and won two Oscars. But, as THR points out, it's still unclear how the film will approach the character of Aladdin, voiced by the late Robin Williams.
In the meantime, check out the hidden message in the original and one adult joke we can't believe Disney allowed in the final cut.