Sonic The Hedgehog Movie Casts Adam Pally, Neal McDonough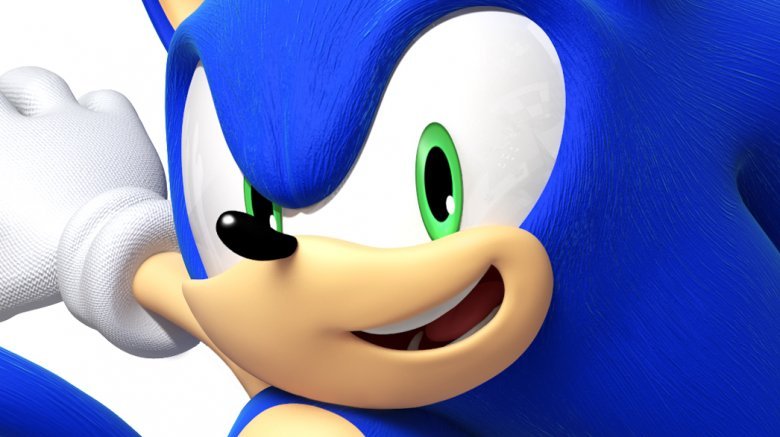 Sega
Sonic's famous need for speed has apparently extended to Paramount Pictures, who, just days after selecting Ben Schwartz to voice the zippy blue creature in its Sonic the Hedgehog movie, has cast Adam Pally and Neal McDonough. 
Collider confirmed the news, detailing that Pally will portray a police officer character alongside James Marsden, who plays the film's human lead, a South Dakota cop named Tom. The outlet didn't offer details on McDonough's character. 
Given that the film blends live-action with CGI and that Pally will apparently share most of his scenes with Marsden, there's a good chance that fans will see Pally in his full human form rather than as an animated character. 
As for McDonough, well, it could go either way. Sonic's best friend, a feisty fox named Miles "Tails" Prower, and his other pal Knuckles the Echidna haven't yet been cast, so perhaps McDonough will bring one of those characters to life — if they end up a part of the film's story, that is. 
Pally and McDonough will also join Jim Carrey, who portrays in a live-action performance the villainous Dr. Ivo "Eggman" Robotnik, who keeps animals locked up inside robots and previously stole magical gems known as Chaos Emeralds. In the film, directed by Jeff Fowler, Tom teams up with Sonic to race against Dr. Robotnik on a road trip to San Francisco in search of Sonic's golden rings. A single partner might not be enough for Sonic (even if the guy in question is a police officer with the power to put Dr. Robotnik in handcuffs for all his dirty deeds), so it's possible that Tails and/or Knuckles join the mission. 
Filmmakers, screenwriters, and movie studios often have their work cut out for them when it comes to adapting video games. There's the dreaded "video game movie curse" that looms over their every move, suggesting that no matter how hard they try, their efforts will end up disastrous. And sometimes, things go so wrong or move so slowly behind the scenes, that the planned projects never actually come to fruition. 
But Paramount's Sonic the Hedgehog could be an exception to the so-called rule. 
The film already has a stellar central cast (a Parks and Recreation alum, a Westworld star, and one of the most well-known comedian-actors in the world) and a super talented creative team (Fast & Furious franchise producer Neal H. Moritz is producing while Deadpool director Tim Miller serves as executive producer) that seem more than capable of falling victim to any malediction. And now with the addition of Pally, who has held roles in films like The Little Hours and Iron Man 3 and on shows like The Mindy Project, and McDonough, who has appeared in Proud Mary and Captain America: The First Avenger, Sonic has pushed itself even further along the path to success. 
Catch Sonic the Hedgehog (if you're fast enough) in theaters on November 15, 2019.