James Marsden To Lead Sonic The Hedgehog Movie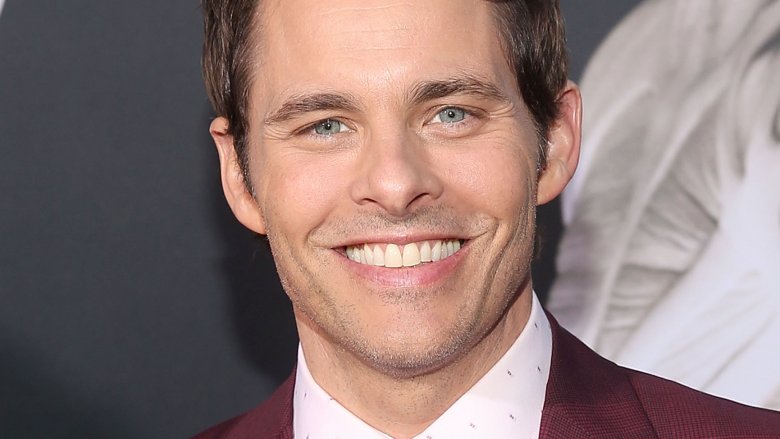 Getty Images
If you want to be in Sonic the Hedgehog, you've gotta go fast. 
Apparently, Paul Rudd wasn't quick enough to genuinely secure a starring role, or media outlets were a little too quick in naming him as the man being eyed for the human lead in Paramount Pictures' Sonic the Hedgehog movie. A new break from The Hollywood Reporter confirms that it's actually a different famous white guy who has snagged the headlining spot: Westworld actor James Marsden. 
Marsden is set to play the lead human role in the film, directed by Jeff Fowler in his feature film directorial debut, alongside what's assumed to be a CGI rendering of the classic SEGA video game character. He'll act in a live-action part as Tom, a police officer who joins forces with the lightning-quick hedgehog Sonic to defeat the villainous Dr. Eggman Robotnik.
Patrick Casey and Josh Miller penned the script for Sonic the Hedgehog, with Oren Uziel whipping up the most recent draft. Sonic is billed as a family-friendly film styled in a blend of CGI animation (from Sonic) and live-action footage (from Marsden's and the rest of the yet-to-be-revealed cast's performances). Deadpool filmmaker Tim Miller was initially on board to direct the pic, but has since swapped responsibilities to serve as a producer alongside Fast and the Furious franchise creative Neal H. Moritz. 
Sonic the Hedgehog made his debut in his 1991 self-titled game released for the SEGA Genesis console. In the nearly 30 years since, Sonic has grown into a global phenomenon and an icon in the video game industry, with fans falling in love with the zippy hedgehog and his pals Knuckles the Echidna and Miles "Tails" Prower. 
Most will recognize Marsden from his current role as Teddy Flood on HBO's acclaimed sci-fi western series Westworld. He shot to mainstream fame in the early 2000s, when he played Scott Summers (better known as Cyclops) in 2000's X-Men and its sequels. 
Sonic the Hedgehog will zoom into cinemas on November 15, 2019.