Jim Carrey In Talks For Sonic The Hedgehog Villain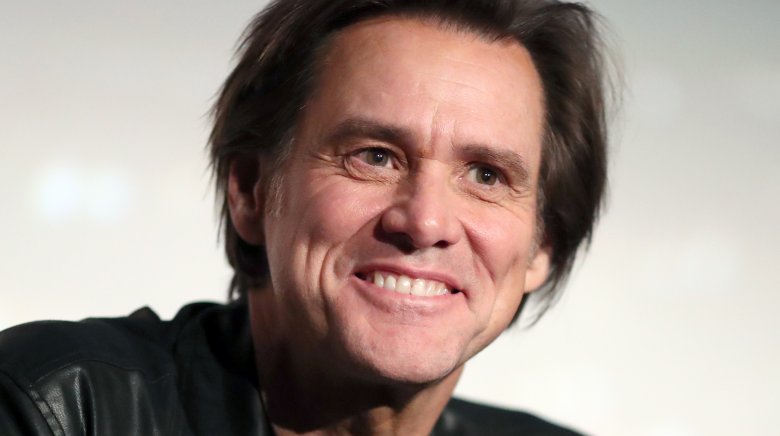 Getty Images
Jim Carrey is speeding towards Sonic the Hedgehog. According to Variety, the comedian is in talks to play Robotnik, a mad scientist and the archenemy of Sonic, in the upcoming live-action film based on the popular video game character.
James Marsden is set to star in the film as Tom, a police officer who teams up with Sonic to defeat Robotnik, who imprisons animals in robots and steals magical Chaos Emeralds. The video game on which the movie was based was launched in 1991 by Sega and has sold more than 360 million copies to date. The movie version of the game has been in the works at Sony for years, but the studio let the rights lapse last year, with Paramount then picking up the film in October.
Carrey has two Golden Globes to his name for his performances in Man on the Moon and The Truman Show, as well as nominations for The Mask, Liar Liar, How the Grinch Stole Christmas, and Eternal Sunshine of the Spotless Mind. He is also known for the Ace Ventura films, I Love You Phillip Morris, Me, Myself, and Irene, Mr. Popper's Penguins, Horton Hears a Who!, Fun With Dick and Jane, Bruce Almighty, A Series of Unfortunate Events, Dumb and Dumber, and The Cable Guy.
Jeff Fowler, an Oscar-nominee for his 2005 animated short Gopher Broke, will direct the Sonic the Hedgehog movie, with The Fast and the Furious' Neal H. Moritz producing and Deadpool's Tim Miller executive producing. The film, which also stars Tika Sumpter, has a script from Oren Uziel (22 Jump Street), Josh Miller (Golan the Insatiable), and Patrick Casey (12 Deadly Days). 
The movie has a Nov. 15, 2019 release date.