Bloodshot: Guy Pearce In Talks To Replace Michael Sheen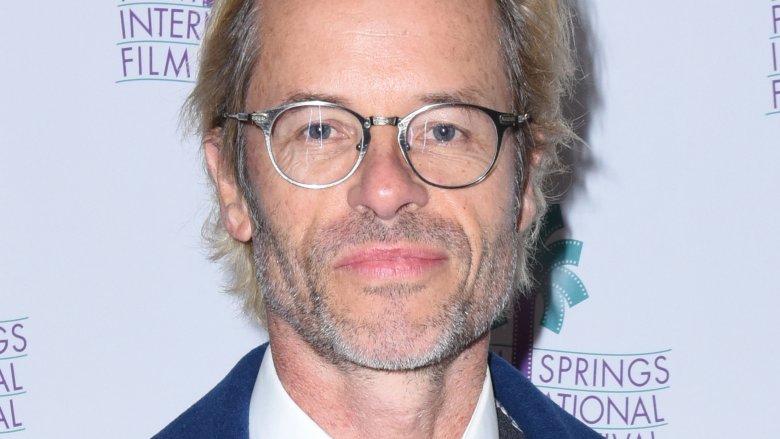 Getty Images
Guy Pearce is shooting his shot at a role in Bloodshot. (Say that five times fast, we dare you.)
According to Variety, Pearce is in talks to replace Michael Sheen in Sony and Cross Creek Pictures' Bloodshot, which stars Vin Diesel as Ray Garrison, better known as the titular Bloodshot. 
Sheen, who was confirmed for Bloodshot back in May, reportedly backed out of the project due to family and scheduling conflicts. 
If the actor-swapping deal goes through, Pearce will take on the role of Dr. Emil Harting, the incredibly intelligent man who infuses Ray's blood with nanites — tiny computers that grant him self-repairing powers — and aids in transforming him into the killer Bloodshot. Project Rising Spirit, a top-secret government organization, is responsible for training Ray to become an unstoppable villain-hunter, but without Dr. Harting's expertise, the metamorphosis from Ray to Bloodshot probably wouldn't have happened. (That would have been bad for Project Rising Spirit, but probably good for Ray, who has no memory of his past life.)
Previously released character breakdowns note that Dr. Harting has "ulterior motives" and is "hellbent on eliminating all competition so that his and only his technology will change the world." We can't say for certain whether the genius doctor is the central villain in Bloodshot, but it sure seems that way. 
Word of Pearce's potential involvement in Bloodshot follows hot off the heels of Lamorne Morris' casting in the pic. The New Girl alum will star opposite Diesel as scientist Wilfred Wigans, who buddies up with Bloodshot and becomes his "unlikely ally." If Dr. Harting turns out to be the big bad in Bloodshot, he'll probably have to jump through several Wilfred-crafted hoops before he can get his hands back on the man formerly known as Ray Garrison. 
Though best known for roles in films like L.A. Confidential, Memento, Animal Kingdom, The King's Speech, and Prometheus, the Emmy-winning Pearce has superhero movie experience as well, having played Aldrich Killian — a genius scientist just like Dr. Harting — in Iron Man 3. Sounds like Pearce is the perfect pick to take Sheen's place in Bloodshot. 
Fans can catch Bloodshot in theaters on February 21, 2020. Before then, see Pearce in the Margot Robbie-led period drama Mary Queen of Scots on December 7.