Vin Diesel Officially Confirmed For Bloodshot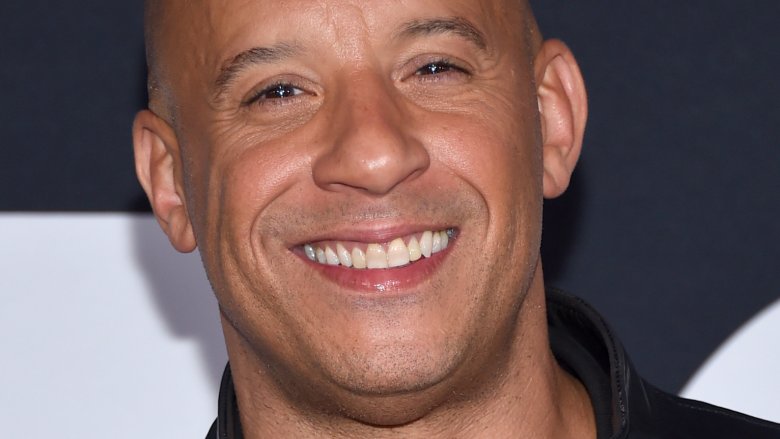 Getty Images
It's officially official: Vin Diesel has just closed a deal with Sony Pictures to lead the upcoming sci-fi action film Bloodshot (via Deadline)
Dave Wilson, the creative director at Blur Studios, is attached to direct Bloodshot. He'll make his directorial debut working from a script by Arrival scribe Eric Heisserer. The Fast and the Furious series' Neil H. Moritz and Total Recall's Toby Jaffe are set to produce, and the Ninjak vs. the Valiant Universe creative pair Jason Kothari and Dinesh Shamdasani are on board as executive producers. Diesel's involvement in the film marks a reunion between him and Moritz, as the two previously worked together on eight Fast and the Furious films — everything from and including 2001's The Fast and the Furious to 2017's The Fate of the Furious, in which Diesel stars as Dominic Toretto.
An adaptation of the Valiant comic series, Bloodshot is said to be in the tone of classic 1980s films such as Robocop, Terminator, and Total Recall. Deadline notes that Sony will begin principal photography in July, following up on a recent report by Omega Underground that indicated the studio was aiming to get behind the cameras by May. That report also mentioned Sony's intent to film Bloodshot in Budapest, Hungary (where Blade Runner 2049 was shot) as well as in Capetown, South Africa (where Mad Max: Fury Road captured a few scenes). 
Kevin VanHook, Don Perlin, and Bob Layton created Bloodshot in 1992; the character made his print debut in Eternal Warrior #4 in November of that year. Crafted by a secret government organization known as Project Rising Spirit, Bloodshot is the super-soldier alias of a man named Angelo Mortalli. Project Rising Spirit transformed Mortalli into a killing machine trained to capture and assassinate super-humans who had gone rogue. To do so, the organization injected nanites (microscopic computers) into Mortalli's bloodstream, giving him the power to recover from nearly any trauma. The process also installed different identities into his brain, leaving him with no memory of his past as Angelo Mortalli and no idea of what life is like beyond acting as Bloodshot should. 
Bloodshot will reportedly follow the mob killer Mortalli, who joins the witness projection program after someone frames him for murder. His situation rapidly worsens when his handler throws him under the bus and forces him to take part in Project Rising Spirit's experiment. His memories erased and his mind taken over by the nanites, Mortalli must discover who he really is — all while taking down enemies as the brutal Bloodshot. 
The film is currently without a release date.